Taking Submissions: Black Rainbow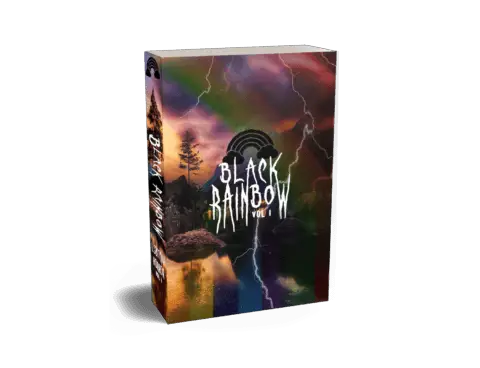 Deadline: April 30th, 2019
Payment: $0.03 USD per word
Note: Must identify as LGBTQIA to submit.
DEADLINE: April 30, 2019
PAYMENT: $0.03 USD per word
MINIMUM WORD COUNT: 500
MAXIMUM WORD COUNT: 3500*
MAXIMUM SUBMISSIONS PER AUTHOR: 2
REPRINTS: No**
SUBMISSION EMAIL: [email protected]
*Authors are welcome to interpret the maximum word count as a guideline rather than a strict ruling. The maximum payment for a single story, once accepted, will not exceed $105 regardless of final word count. (If you send in something that is around 3690 words and we love it, we'll compensate you for 3500 of those words and you'll have to give the rest of them to us for free.) Regardless of this flexibility, PLEASE NOTE: Stories exceeding 3900 words will not be considered for publication.
**For the sake of this project, reprints are defined as follows: stories that are posted on your personal blog, a Reddit account, or other similar social media will be considered "first run" and eligible for acceptance. Stories that have been narrated on horror podcasts such as The NoSleep Podcast, Creepy, Monsters Out Of The Closet, etc, will be considered for acceptance (provided the author retains the right to resell these stories.) As it relates to "Black Rainbow" we define reprints as works that have been previously published and distributed in print (whether that be in a magazine, book, e-book or otherwise previously distributed medium.) If you have previously published the story with a similar publisher, it will not be accepted.
Works that have not been published anywhere will move to the front.
ADDITIONALLY:
MOVING FORWARD ALL SUBMITTERS MUST BE LGBTQIA IDENTIFYING.
Authors may submit any number of stories they wish for consideration. Should we choose to select multiple stories from a single author, we will only be accepting two per author.
This is not an erotica anthology. We cannot stress that enough — THIS IS NOT AN EROTICA ANTHOLOGY. Stories that feature an overabundance or graphic depictions of sex will not be considered. Please do not send them. We will shred them and line our hedgehog's cage with them.
Along the same lines as the above, stories that feature pedophilia or rape will not be considered. They will instead be printed and mailed to your mother and she will never invite you to Thanksgiving again.
All stories must feature LGBTQIA people living normal lives … (normal, that is, until the horror happens) They can be either the hero or villain. We'd prefer them heroes, but it's your story.
Stories may be any mix of genre. Sci-Fi, Romance, Comedy — but they have to be mixed with horror and the primary focus of the story must be horror.
This is meant to empower our community and therefore offensive stereotypes should be avoided.
Sometimes people say horrible things. Your story may be better if you keep it natural and include slurs in dialogue. This is part of our collective truth. The world is ugly and we have to face it head on. Don't skirt it. Write it. Put it in … just limit yourself on how many times you allow yourself to do so please.
Authors should be flexible if there are suggested revisions and edits required prior to publishing.
If you are not sure that your story is right for this project, PLEASE DON'T SELF-REJECT IT! Send it in and let us decide!
FORMAT:

Please attach all submissions as a word (.docx) document. Double spaced and in either Arial, Times New Roman, or Courier New font. These formats and fonts are preferred as we have bad eyesight and intend on killing trees by printing these files to read them.

Please include your contact information on the top of the first page. Additionally, please include an approximate word count at the top of the first page.

Stories should be in Standard Manuscript Format with 1 inch margins all around. We request that you consider putting page numbers and your name in the header of each page. It's not required but it makes it easier when the wind blows all of our wasteful paper everywhere.

A friendly cover letter is always appreciated. If you have a pen name, please include it, and feel free to give your top or latest writing credits–keep it to FOUR max, please.

Please put your name and title of your story in the email subject line. Example: "A LETTER TO MY LOVER, JACK" by Scott Savino
SUBMISSION EMAIL: [email protected]
P.S. Please do not worry about how much paper we'll be wasting as we print and read these submissions. Jason thanks you all for making his home nice and comfortable.
Via: Black Rainbow.
About the Author
Latest Posts
Stuart Conover is a father, husband, published author, blogger, geek, entrepreneur, horror fanatic, and runs a few websites including Horror Tree!