Taking Submissions: 420 Horror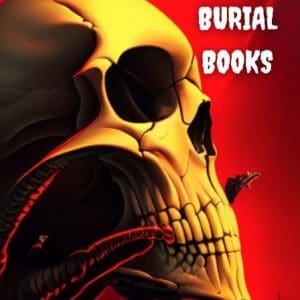 Deadline: February 1st, 2023
Payment: $10 and a contributors copy
Theme: Horror stories that must be cannabis related in some way
420 Horror:
You guessed it.
We want horror short stories between 1000 and 5000 words in length (can go over a little bit, we aren't too particular. Just not shorter than 1000 words).
The stories must be cannabis related in some way. It could be a group of stoners getting lost in the woods that find a witch house…with a bong in it. How about a group of humans partying on April 20th in the year 2560 A.D. Use your imagination folks.
Payment: Authors shall receive a payment of $10 along with a paperback & digital copy of the anthology once it is completed.
Rights: First Print and Electronic Publication rights, the non-exclusive rights to include the story in a print and digital book, and a one-year (12 month) period of exclusivity from the date of publication. We also ask permission to potentially include accepted stories in any future anthologies but will provide full payment and digital copy in compensation. All other rights remain entirely with the author.
OTHER STUFF: No poetry or reprints. No novel extracts. Authors are welcome to submit more than one story for the anthology (no more than two per author though) but please submit them in separate emails.
Submission Deadline: February 1, 2023.
Expected Publication Date: October 2023.
Email submissions to [email protected] with story either: 1) attached in Microsoft Word Format; or 2) with the entire story pasted inside the body of the email. Either one is fine. We try to reply and let you know if we are not using your submission within 3-4 weeks…but if you do not hear from us by the submission date (check your Spam folder) then we did not accept it. Please put EXACTLY the following in the subject line: ATTN: SUBMISSION FOR 420 HORROR.
Via: Burial Books.
About the Author
Latest Posts
Stuart Conover is a father, husband, published author, blogger, geek, entrepreneur, horror fanatic, and runs a few websites including Horror Tree!