Raven Canticle Press Is Open To Novels And Novellas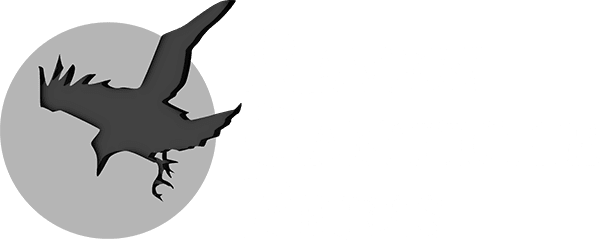 Payment: Royalties
Themes: Fantasy, Horror, Espionage/Thriller, Science Fiction
Raven Canticle Press is a specialty press that focuses on limited run and small press horror, fantasy, and science fiction genre fiction. Located in the high peaks of Utah, the creative team behind Raven Canticle Press has years of publishing experience, small business financial management and distribution and logistics experience.
Raven Canticle Press is focused on high-quality fiction and limited run content, and as such works with a variety of new technology and delivery methods to provide the very best content to its readers.

WHAT WE WANT
We love fiction from diverse, under-represented perspectives and cultures, well-researched and written by fresh and exciting voices.
Speculative fiction in the following genres
 

Fantasy
Horror
Espionage/Thriller
Science Fiction

Up to 80,000 words, minimum of 15,000 words (novellas)
Submitted to our submission email (submission AT ravencanticlepress DOT com)
Only one submission per quarter, no simultaneous submissions, no submissions of previously rejected material without prior approval. Please wait until the next quarter (January 1st, April 1st,  July 1st, October 1st) before submitting anything again.
Please only send RTF, DOC or DOCX files, and must adhere best practices in manuscript formats: https://www.shunn.net/format/classic/
We're open to previously published fiction in short story collections or other formats. Please provide a detailed list of previous publication (if necessary).
WHAT WE OFFER
An advance based on the size of the work, as well as other factors.
Ongoing royalties (author friendly) for single author works: 

15% net on retail sales, with increases based on copies sold up to 25%.

In this case, net means the cost of printing is counted against the profits, but nothing else is (such as editing, layout, etc. which is all carried by Raven Canticle Press.)

50% net price of all ebook and electronic formats. Generally net price is less any payment processing fees or platform fees. Whatever we get here, you get half of.

Anthologies or products with multiple authors have different terms (generally a lesser commitment in terms of publishing rights and a one-time fee).
WHAT WE DON'T WANT
We want horror, dark or gothic themes to carry the stories. If the story doesn't have those, we likely aren't the best fit for it.
We also don't want partial, incomplete, or short stories (an exception to the short stories rule is anthologies).
No simultaneous submissions, please.
THE CONTENT OF YOUR SUBMISSION
What's fine?
Profanity (to a reasonable degree, as long as it serves the story).
We strongly prefer horror, dark, or gothic fiction, set in any genre (Gothic science fiction? Great! Heroic science fantasy? We're likely not the publisher for this).
Submissions from anywhere in the world are fine.
What to keep an eye on?
Sex and violence should be narratively and artistically justifiable. Nothing explicit just for shock value.
What's not?
Manuscripts you've already submitted to us.
Multiple submissions (this bears repeating.)
We generally won't publish stories that feature sexual violence or bigotry.
Via: Raven Canticle Press.
About the Author
Latest Posts
Stuart Conover is a father, husband, published author, blogger, geek, entrepreneur, horror fanatic, and runs a few websites including Horror Tree!