Disclosure:
Our reviews may contain affiliate links. If you purchase something through the links in this article we may receive a small commission or referral fee. This happens without any additional cost to you.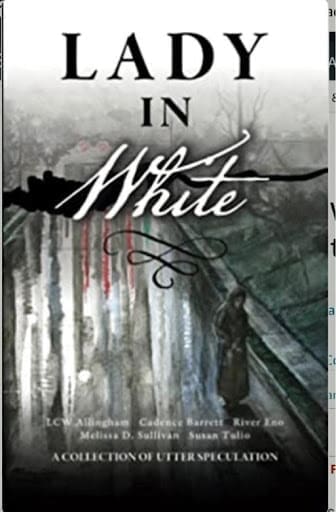 Title: Lady in White
Author: Various, ed. LCW Allingham
Genre: Ghost Fiction
Publisher: Freeze Time Media
Release Date: 29th September, 2021
Synopsis: A woman walks on the side of the road. She wears a white dress and is known by many names: the Ghostly Hitchhiker. The Phantom Prom Date. The Woman in White. She may accept a ride, but she disappears before she ever reaches her destination.
Is she an apparition? A memory? Or something beyond our understanding? Five authors offer their speculations on her story – of love, loss, and redemption.
Rumors of a ghostly hitchhiker draws a woman back to her hometown twenty years after the death of her sister, revealing bonds and betrayals buried under years of grief.
A fresh start for a mourning widower turns into a hunt for the truth about an old tragedy, and a match made beyond the grave.
Confusion clouds the awakening of a young bride, frightened by memories she doesn't understand in a world she doesn't recognize, and a duty she has tried to forget.
A heartbroken musician struggles to stay afloat during COVID-19 lockdown, and discovers a love song that unites two souls.
Two women, separated by ages, connect across the veil of time, allowing hope to grow from despair, and a desperate but bright will to tether itself into a better world.
Watch the roads and be prepared, for though these stories are utter speculations, the lady in white still looks for a ride, somewhere on the other side.