WiHM 12: Unquiet: A Reading List of Asian Women in Horror

Unquiet: A Reading List of Asian Women in Horror
By Lee Murray and Geneve Flynn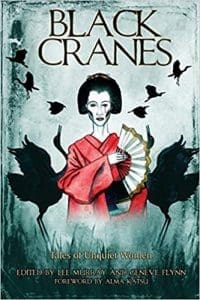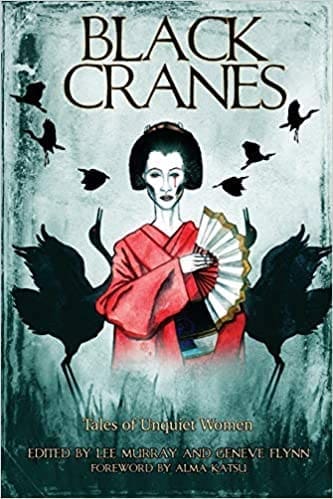 A chance meeting between us at a conference in November 2019, prompted a discussion about Asian women in horror. Where were the dark stories and poems which reflected Asian women's experience, we asked. Where were the Asian women horror writers? We wracked our brains and came up with a few names. Surely there were more? Both horror writer-editors of Asian heritage ourselves, we set out to unearth those writers and their stories, our efforts eventually leading to the publication of Black Cranes: Tales of Unquiet Women, an anthology released by Omnium Gatherum Media in September 2020. 
We're thrilled with the result, and the hugely positive response from readers, but the job of promoting Asian women's horror, the development of this important subgenre, cannot simply stop there. A single volume doesn't begin to mine the mythology, the cultural tensions, or the lived experience of Asian women. The overwhelming sense of otherness and alienation. Nor does it reflect the full breadth of high-quality work being created by women of Southeast Asian heritage writing horror. There is so much more to say, new voices to discover. So, for Women in Horror Month 2021, we have compiled a brief reading list of horror, dark fiction, and unquiet titles written by our Asian colleagues: a primer of some past favourites, recent works, as well books and stories coming down the pipeline.
In terms of horror poetry, Asian women are leading the charge. Case in point, our Black Cranes contributors Angela Yuriko Smith and Christina Sng both appear on Tor's Best Horror Poetry Collections of 2020 with their respective collections Altars and Oubliettes and A Collection of Dreamscapes. Please also check out work by Doungjai Gam, an American author-poet of Thai heritage. Gam's micro-fictions and poems glint like glass shards and are just as sharp. Consider these lines from 'swallowed in pieces, consumed in whole' in glass slipper dreams, shattered: "I gouged out my eyeballs in order not to look at you. I swallowed my tongue so you couldn't touch it with yours. I bit, scratched and maimed parts of me you hadn't ruined yet, so you would stay away." Her debut collection watch the whole goddamned thing burn is equally stunning. While the collections listed below do not focus specifically on Asian themes, Asian women poets, in our view, offer something uniquely "unquiet" in their approach. 

A Collection of Dreamscapes by Christina Sng
A Collection of Nightmares by Christina Sng
Altars and Oubliettes by Angela Yuriko Smith
In Favor of Pain by Angela Yuriko Smith
glass slipper dreams, shattered by Doungjai Gam
watch the whole goddamned thing burn by Doungjai Gam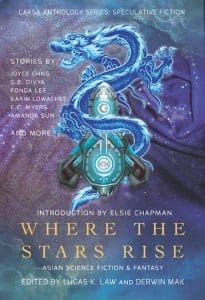 What about fiction collections and anthologies? When we were researching potential contributors for Black Cranes, we came across Where the Stars Rise, edited by Lucas K. Law and Derwin Mak. While not exclusively horror, this multi-award-winning anthology is a wonderful primer of Asian speculative fiction. Library Journal writes: "This fascinating collection addresses issues of immigration, dual cultures, and ethnic issues through genre devices such as ghosts, steampunk robots, and planetary exploration. SF readers looking to discover new voices will enjoy this volume that reflects the eclecticism of Asian culture." 
Looking to do just that, we reached out to Mak, who proved an expert on Asian writers of dark fiction, and a wonderful resource. Mak's suggestions led us to Black Cranes contributor Filipina Gabriela Lee, and her haunting collection Instructions on How to Disappear. One of our favourite stories in this collection, 'Hunger', was first published in 2007 in A Different Voice, and later appeared in the anthology By Blood We Live, edited by John Joseph Adams, evidence of the power of this piece of dark fiction. In 'Hunger', Lee employs the insatiable manananggal from Philippine mythology, a vampiric winged woman whose upper half goes on a feeding frenzy while the lower half remains transfixed; a thoroughly chilling little read and an example of the calibre of the collection.
 Of our Black Cranes contributors, Nadia Bulkin is possibly best known for her horror short fiction, and the five-time Shirley Jackson Award-nominee's solo collection She Said Destroy is the perfect introduction. In his foreword to the collection, Paul Tremblay writes: "Nadia chooses to tell the stories of the outcasts and disenfranchised. Her stories are transgressive and progressive like most of the best horror stories are." We wholeheartedly agree. Please also check out, Nightmare magazine's October 2016 issue, People of Colour Destroy Horror, for Bulkin's short story 'Wish You Were Here', a postcolonial ghost story about a traumatised tour guide who discovers that his passengers have brought along their own demons. The story is free to read online HERE.
Weird Tales #364, is not an anthology of Asian fiction, but current editor Jonathan Maberry has made no secret of his desire to increase the diversity in the iconic magazine, and issue 364, his second at the helm, includes Black Cranes contributors, Rena Mason, with her short story 'To the Marrow', and Lee Murray with her Chinese-New Zealand dark fairy tale 'The Good Wife'. In a recent interview Mason writes of the magazine's new direction: "To me, stories written by diverse authors are like glimpses into a cultural variety of fears through literature, linking the reader and author in that shared fear. It is this basic and fundamental commonality that connects us no matter who we are or where we come from. Perhaps if I could've related to a character or two in the stories of the Weird Tales issues I'd read when I was younger, I'd have kept reading the magazine. It's so important for people, especially younger people, to be able to see themselves in characters that they read. They need to see themselves reflected in a positive light and as main characters, not always the villains, the expendables, or the antagonists." 
Another excellent title is Asian Monsters, edited by Margrét Helgadóttir, a gorgeous illustrated coffee-table volume shedding light on some lesser-known monsters of Asian mythology. The book includes dark fiction by several women writers of Asian heritage, among them Isabel Yap, Eliza Chan, and Aliette de Bodard.
Likewise, Immersion: An Asian Anthology of Love, Fantasy, and Speculative Fiction edited by J.F. Garrard, Allan Cho, and William Tham is an anthology of mainly dark speculative fiction by Canadian writers of Asian heritage and includes some stellar stories.
And to round out this section, check out Angela Yuriko Smith's collection of interconnected short stories on the topic of recreational suicide, Bitter Suites, a work which earned her a Bram Stoker Award®-nomination. 
Where the Stars Rise edited by Lucas K. Law and Derwin Mak
Weird Tales #364 edited by Jonathan Maberry
Instructions on How to Disappear by Gabriela Lee
She Said Destroy by Nadia Bulkin
Asian Monsters edited by Margrét Helgadóttir 
Immersion: An Asian Anthology of Love, Fantasy, and Speculative Fiction edited by J.F, Garrard, Allan Cho, and William Tham 
Bitter Suites by Angela Yuriko Smith
Other anthologies, not yet released, but worth looking out for, include Other Fears: An Anthology of Diverse Terrors edited by Vince Liaguno and Rena Mason, an HWA-members-only title addressing the theme of otherness. While not specifically intended to highlight Asian themes, we're excited to see co-editor Rena Mason's influence on the selections, given her perspective as an Asian-American horror writer. Similarly, Giving the Devil His Due, an anthology of diverse voices will be released September 2021 by the Pixel Project, a group founded by writer-activist Regina Yau in order to highlight and combat violence against women and children. Lee Murray's story 'The Moon Goddess's Daughter' will appear. And Stitched Lips, an anthology edited by Ken MacGregor which will release from Dragon's Roost Press in 2021, also focuses on marginalised voices and people of colour and includes Lee Murray's story 'Nil by Mouth'. 
Asian women horror writers are also writing some unexpected novels with Asian-American writers at the forefront. Up until now, Alma Katsu has specialised in historical suspense horror, with gruesome heart-wrenching novels like The Deep, and The Hunger which Stephen King describes as "deeply disturbing, hard to put down" and the New York Times calls "supernatural suspense at its finest", but in March 2021 she will turn her hand to spy fiction with the release of Red Widow, a thriller. Given that Katsu was formerly a senior intelligence analyst for several US agencies, including the CIA and NSA, as well as RAND, the global policy think tank, we're expecting Red Widow to be authentic as well as horrific.
Tori Eldridge is another Asian-American writer to note, with her fast-paced Lily Wong mysteries, The Ninja's Blade & The Ninja Daughter, featuring a feisty yet flawed Chinese-Norwegian martial arts protagonist. Recently, Angela Yuriko Smith reviewed both titles, stating: "Lily Wong is a heroine for modern times. Gutsy, humorous and bad*ss, she takes on injustice wherever she finds it, using her skills to defend women against those who would enslave them. Loads of action will keep readers turning pages faster than Lily can break a kneecap… There's more to Lily than martial arts, however. Author Tori Eldridge brings personal struggles to the table as Lily faces issues of being mixed race, loss of a loved one, and how to preserve non-traditional values with a domineering grandmother. Despite her prowess with martial arts, Lily is far from being an inaccessible character. Flawed and conflicted, she's easy to identify with."
We're excited to note that Black Cranes contributor Grace Chan has a novel coming out in 2022; set in a near-future with a Malaysian Chinese Australian protagonist, Every Version of You uses virtual reality and mind uploading to explore themes of identity, change, migration, love, and loss. And if, like us, you can't wait that long, Chan's creepy monster story, 'Mother of the Trenches', was released last month in Unnatural Order, a publication by the Canberra Speculative Fiction Guild.
Rena Mason's debut novel, The Evolutionist, is suburban horror at its most chilling, a stark and gruesome examination of "otherness" which earned her the Bram Stoker Award® for Best First Novel. Another of our Black Cranes contributors, this time from Manila, Rin Chupeco, who describes themselves as a cantankerous old man in an exhausted female body, writes magical worlds full of suspense and foreboding. Fans of dark fantasy should check out their two series listed below. 
Another Asian writer with a much-awaited debut is E. Lily Yu, whose On Fragile Waves releases this month. We were lucky enough to meet her at CoNZealand earlier this year, where we participated in a panel on Asian women's otherness through the lens of dark fiction and learned of her love of fairy tales. "E. Lily Yu's finely honed prose and her child narrator allow for flashes of warmth and beauty between the shocks and sorrows, the terrors, and humiliations," says Margo Lanagan of Yu's book, which suggests the narrative explores some darker themes. You can also sample E. Lily's Yu's dark fantasy short story, 'Music for the Underworld', free online HERE. 
Represented by Jennie Goloboy, Chinese-Filipina Elaine Cuyegkeng also has a novel in the works, but until it is available, please enjoy her horror sci-fi 'The Genetic Alchemist's Daughter', which first appeared in Black Cranes: Tales of Unquiet Women, and is performed by actor-writer Rebecca Wei Hsieh for PseudoPod HERE. Keep an eye on that site for a performance of Geneve Flynn's Black Cranes story, 'Little Worm', which will appear later this year.
Rounding out our novel reading list is Yangzse Choo's evocative novel The Ghost Bride, the basis of a new Netflix series releasing this year. Marketed largely as women's romantic fiction, the book is the darling of celebrity book clubs, although the blurb reads remarkably like horror to us: "Li Lan, the daughter of a respectable Chinese family in colonial Malaysia, hopes for a favourable marriage, but her father has lost his fortune, and she has few suitors. Instead, the wealthy Lim family urges her to become a 'ghost bride' for their son, who has recently died under mysterious circumstances. Rarely practised, a traditional ghost marriage is used to placate a restless spirit. Such a union would guarantee Li Lan a home for the rest of her days, but at what price? Night after night, Li Lan is drawn into the shadowy parallel world of the Chinese afterlife, where she must uncover the Lim family's darkest secrets—and the truth about her own family." If you happen to read it, please let us know what you think.
The Hunger & The Deep and Red Widow by Alma Katsu 
The Ninja's Blade & The Ninja Daughter by Tori Eldridge
The Evolutionist, Bram Stoker Award®-winning debut novel by Rena Mason
On Fragile Waves by E. Lily Yu
Every Version of You, coming in 2022, by Grace Chan
The Bone Witch & The Never Tilting World series by Rin Chupeco
The Ghost Bride by Yangsze Choo, now a Netflix series.
While not identifying as horror writers, numerous other mainstream authors have penned work which also tends towards the unquiet and is worth a read if only to broaden the conversation. Those might include works by Jung Chang (Wild Swans, Big Sister Little Sister, Red Sister), Lisa See (The Tea Girl of Hummingbird Lane & Snow Flower and the Secret Fan), Han Kang (The Vegetarian), Asa Nonami (Now You're One of Us), short stories and plays by Crystal Koo, Fonda Lee (Jade City & Jade War), and of course, Amy Tan (The Joy Luck Club).
This is by no means an exhaustive list, but we hope this little sampler offers a helpful start point for anyone wishing to read more unquiet tales by Asian women in horror.
Lee Murray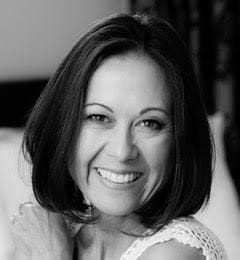 Lee Murray is New Zealand's most awarded writer-editor of science fiction, fantasy, and horror (Sir Julius Vogel, Australian Shadows). A three-time international Bram Stoker Award®-nominee, her work includes military thrillers, the Taine McKenna Adventures, supernatural crime-noir series The Path of Ra (with Dan Rabarts), and debut collection Grotesque: Monster Stories. Her most recent anthology projects are Black Cranes: Tales of Unquiet Women co-edited with Geneve Flynn, and the AHWA's Midnight Echo #15. She is co-founder of Young NZ Writers and of the Wright-Murray Residency for Speculative Fiction Writers, HWA Mentor of the Year for 2019, NZSA Honorary Literary Fellow, and Grimshaw Sargeson Fellow for 2021. Read more at leemurray.info.
Geneve Flynn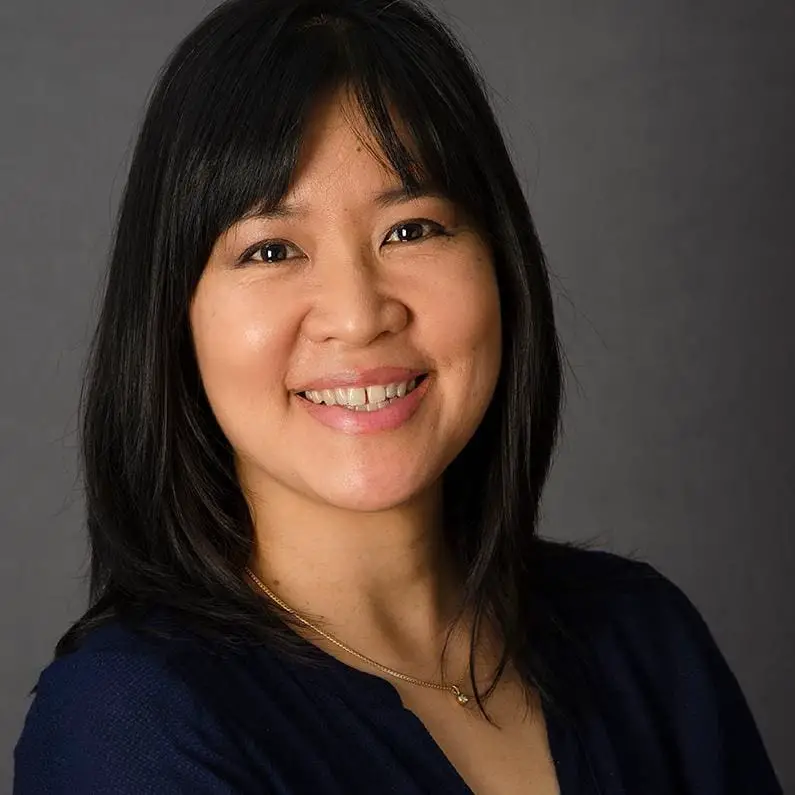 Geneve Flynn is a freelance editor from Australia who specialises in speculative fiction. She has two psychology degrees and has only ever used them for nefarious purposes. She has been a judge for a key Australian horror award and a submissions reader for a leading Australian speculative fiction magazine. Her horror short stories have been published in various markets, including Flame Tree Publishing, Things in the Well, and the Tales to Terrify podcast. She is a professional member of the Institute of Professional Editors and teaches creative writing courses with Brisbane Writers Workshop.
Her most recent anthology project is Relics, Wrecks, and Ruins, co-edited with Aiki Flinthart and Lauren Elise Daniels. The speculative fiction anthology features authors such as Neil Gaiman, Mary Robinette Kowal, and Ken Liu, and is in support of the Flinthart Writing Residency. 
She loves tales that unsettle, all things writerly, and B-grade action movies. If that sounds like you, check out her website at www.geneveflynn.com.au.
About the Author
Latest Posts
The Horror Tree is a resource for horror authors which was created in 2011. The main goal when starting the site was to include all of the latest horror anthologies and publishers that are taking paying submissions. A resource useful for both new and experienced publishers alike looking for an outlet for their written material!