Top 6 Awful Places on the Earth to Inspire Your Horror Creation
Top 6 Awful Places on the Earth to Inspire Your Horror Creation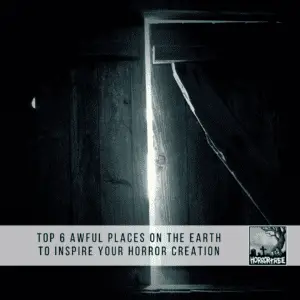 A tiny village in Japan populated by dolls. A hill covered with huge crosses. Blood waterfall in East Antarctica. Coffins hung on the cliff side. All these places are not imagined by Stephen King or Clive Barker. They actually exist. Moreover, they are open for tourists. 
In this article, we will tell you about 6 awful places that can make your blood creep. They both attract and horrify, and will definitely inspire your horror creation. That's what nightmares and dreamscapes are based on.
Nagoro Doll Village, Japan
If you have ever travelled through small towns in Japan, you won't be surprised to see typical scenes of rural life. Fishermen, children running to school, elderly couples resting on wooden benches near their houses. All that touches your heart, unless you realise that all these people are dolls.
Nagoro Doll Village is located in the picturesque Iya Valley on the island of Shikoku off the beaten path. It attracts tourists with magnificent views of untouched nature and the unhurried pace. As the population of this village is shrinking, dolls are taking the place of its inhabitants.
An elderly resident, Tsukimi Ayano started to replace the people who left or died with their life-sized replicas. The dolls outnumber humans by a ratio of 10 to 1, and their number keeps growing. Ayano dreams of making the village full of life again. Until then she is fighting loneliness in such an unusual and creepy way.
Walking around Nagoro, you can see life-sized dolls in the most unexpected places like closed classrooms or the old town hall, in the street or at a bus stop, in the park or even in the cemetery. Tsukimi Ayano says that different locations remind her of people who lived here before.
Who knows, maybe someday dolls will finally replace all residents of Nagoro.
Hill of Crosses, Lithuania
Seven miles from the city of Šiauliai, Lithuania, there is the Hill of Crosses, an amazing and gloomy site of pilgrimage. You may take it for a cemetery, but it is an object of cultural heritage. The history of the Hill of Crosses is connected with wars and uprisings. There are many legends about it, but the real origin is still unknown.
The Hill is covered with crosses and crucifixes of various shapes and sizes. In the middle of the XIX century, there were several dozen of them, and much more a hundred years later. Today, their estimated number is around 50,000. In 1993, Pope John Paul II donated the crucifix during his visit to Lithuania.
Clearly, a lot of scary stories about processions of the dead and visions of Saints are associated with the Hill of Crosses.

Beelitz-Heilstätten Hospital, Germany
If you like to tickle your nerves with stories about gloomy abandoned hospitals, here is one of them. 
Beelitz-Heilstätten hospital complex strikes the imagination with its size. it includes more than 60 buildings and is justly in the TOP 10 abandoned places and the ruins of modern architecture. Initially, the site was divided in two parts and was planned as a sanatorium for the treatment of tuberculosis. Many seriously ill men and women spent their last days there.
During the First World War, it was used as a military hospital where wounded soldiers were nursed, including a young soldier named Adolf Hitler. After the war, the hospital complex got abandoned, although several buildings are still used today.
Over time, Beelitz-Heilstätten hospital fell into ruin and now looks like one of the filming locations for "Silent Hill" or "American Horror Story". Even though it is forbidden to get inside, there are still illegal visitors who dare to walk around the hospital buried in verdure.
Blood Falls, Antarctica
The Taylor Glacier or Blood Falls is like something out of a horror movie. A blood-red waterfall pours out of the glacier, which has acquired its unusual colour due to iron oxides in the water. It's a real natural wonder, fascinating and chilling. 
The lake that feeds Blood Falls is covered with 1,300 ft of ice. It was discovered by Australian geologist Thomas Griffith Taylor during his expedition to McMurdo Dry Valleys in 1911. This discovery could have been his last, as a year later he nearly died during a long expedition.
Taylor's party was due to be picked up by the Terra Nova supply ship in January, 1912, but the ship could not reach them through the ice. Fortunately, the scientists were rescued in February and they left Antarctica in March, 1912.
Hanging Coffins, Philippines
In the Philippines, you can see hanging coffins nailed to the cliff high above the ground. Residents of Sagada are widely known for the tradition of burying their dead in coffins hung on the sides of cliffs rather than traditional burial in cemeteries.
Such a burial practice may seem creepy, but it is quite common on the island of Luzon. It's an ancient ritual that is also widespread in other Asian countries. For example, hanging coffins were found in China, Tibet and Indonesia. One of the earliest hanging coffins found is about 2,500 years old. Presumably, it belongs to one of the Bo people (ethnic minority group in China).
One of the common beliefs is that burying a person in a hanging coffin brings him closer to his ancestral spirits and allows him to keep an eye on his family. However, there is a more pragmatic reason. Land shortage made them save the land for agricultural purposes. Anyway, today you can see hundreds of wooden coffins tied or nailed to the sides of cliffs and caves in the Philippines.
Sometimes, relatives hang a chair next to the hanging coffin, where the deceased was seated immediately after death. That is also a part of the funeral tradition. 
The Stanley Hotel, Colorado, USA
According to the research conducted by Staffbe, an IT outstaffing company, and Zippia, the main causes of workplace stress are workload (39%) and interpersonal issues (31%). But if you worked in the Stanley Hotel, Colorado, you would also have to deal with mysticism, the problem of a completely different kind. 
Probably, all the fans of Stephen King know about this hotel. Its history and atmosphere inspired him to create the famous Overlook Hotel from "The Shining". You will hardly meet creepy twin girls here, but hotel guests believe it's haunted.
In 1911, an accident occurred in room 217. A maid was injured by an explosion. She broke both legs, but survived. Nevertheless, stories about her ghost still circulate in the Stanley Hotel. 
The hotel guests regularly report ghost sightings of Flora, the wife of the founder of the hotel Freelan Oscar Stanley. The Stanley Hotel offers spiritualistic tours all year long. You can try to communicate with spirits or even consult a psychic medium.
If you see beauty in the scariest things and admire most haunted places in the world, we hope you enjoyed reading this article. Go ahead to visit all of them at your own risk!
About the Author
Latest Posts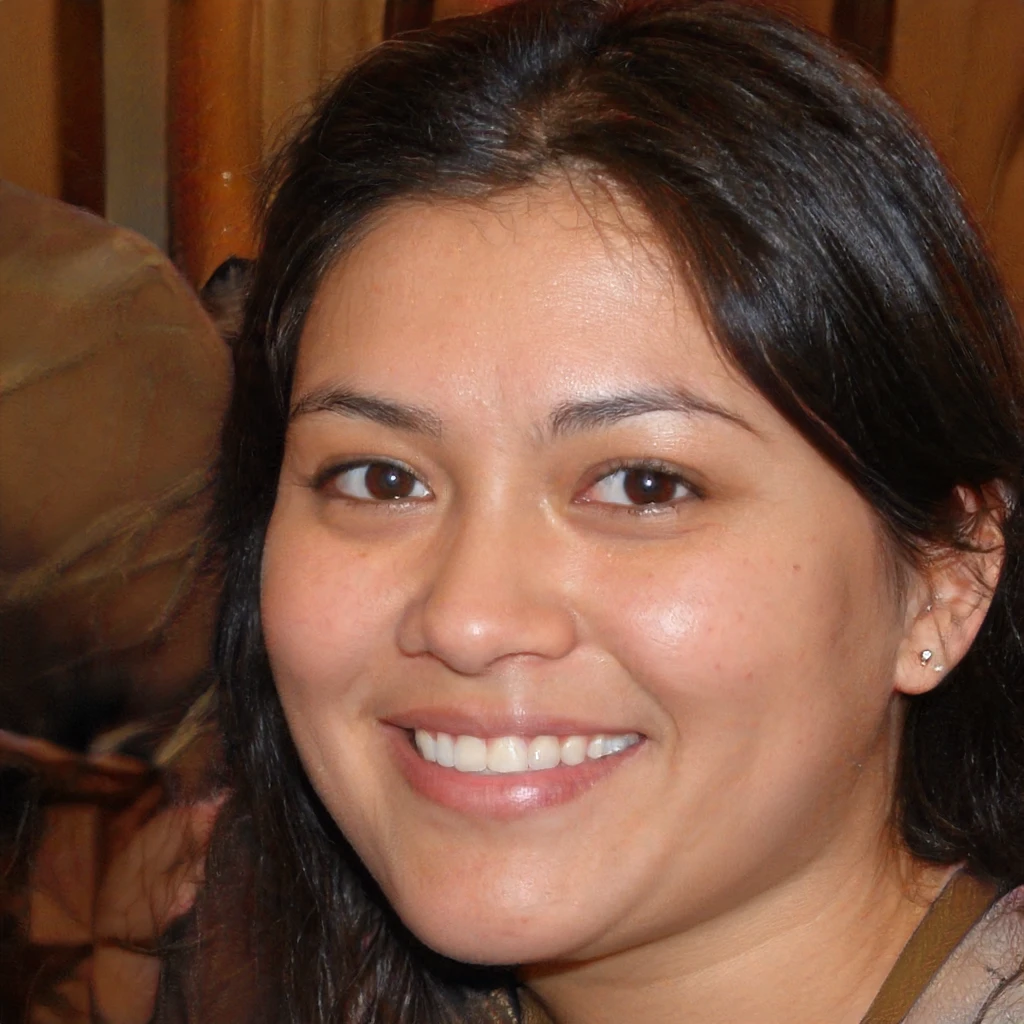 Christine today assists companies in describing the tasks for their staffing process, starting with the cooperation of Staffbe. He trained her writing skills all the time after she graduated from the California University of Management & Sciences. It was her hobby earlier, but thanks to her scrupulous work and constant development of pencraft now, she is a professional writer helping the companies in her favorite business.