Story Worms: Waiting it Out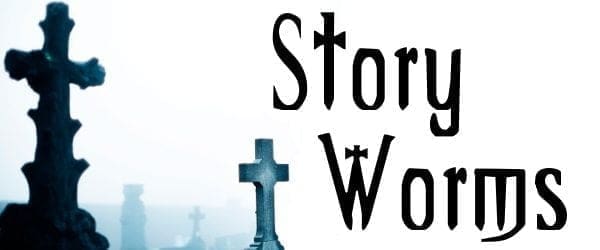 I like fresh starts. I like ticking jobs off the to-do list, tieing up loose ends, finishing things off, and starting anew. I struggle with open ends, with loose strands. But as a writer, a lot of your life is about waiting for responses. And it can be hard to move on until you get an answer.
I'm starting the new year with a whole load of loose ends. It's frustrating, and I let it play on my mind far too much. But believe me; when you're waiting for a response to submissions, checking your email every five minutes is not a healthy thing to do. Nor is stalking the editor or publishing house online. And actually hassling them is definitely out.
But I find it hard to move on. One of my stories is out there in the world, and I don't know whether it's going to sink or swim. My finger is twitching next to the life belt. Wishing, hoping to see my story emerge triumphantly from the waves on the back of a dolphin. It's agonising, and I find myself wasting time standing, watching the water, waiting…
I know that I can use my time better, but it's so hard to turn away. I get to the point when I'm even hoping for a rejection; just something; some kind of closure.
So here's my list of practical, useful and productive things you can do when you're waiting for submission responses:
Write something new. This is a great way to get yourself out of the headspace of your old story, and give yourself a good distraction. Something else to care about, and new characters to nurture. It is, of course, the most productive thing you can do for your writing career, as this may well become your next submitted piece. Once I've submitted a story, the first thing I generally do is return to Horror Tree to find my next submission deadline.
Write something completely different. Totally step away from your submitted story and write something you may not have attempted before. If you normally write horror, write romance. If you normally write fiction, write some journalism or a script. Not only will this get you thinking about something else entirely, it's also a great way to stretch your writing muscles. As well as writing fiction, I blog, I write music reviews, I run interviews, I write poetry and stageplays. All the different disciplines require such different skillsets, and it's the best way to improve your writing, and to extend your portfolio.
Take a break from writing and spend some time with family, friends, and the outside world. This is a great way to relax, and a great way to let your family know you still exist! Writing can be a very lonely job – you're trapped inside your own head with characters only you know, and a world only you understand. Re-aquainting yourself with reality now and again is healthy. Besides, you never know what might spark off a new story idea.
Read. Spend some time with other people's characters and worlds. Not only is reading fun and relaxing, it is great research on writing techniques. Seeing how other people do it will help to improve your own writing. Plus, you may well find a spark of inspiration for a new story.
Get back to a project that you haven't looked at in ages. Quite often, when a project has hit a wall and you've decided to put it aside, in your head it becomes a huge mutated, monstrous thing which is impossible to tackle. Your fear of failure keeps you away. Now is the time to don your armour, pick up your sword, and vanquish that beast. Believe me; it won't be half as scary as you think it will.
Buy a new pair of shoes. Get out there and treat yourself – you deserve it! Also, they say that a change is as good as a holiday, so be it a new haircut, a new jumper, or even a tattoo, you'll feel all the better for it.
Go for a walk. Getting out in the fresh air will clear your head and make you feel a lot better. Plus, you're bound to stumble across some great story inspiration. Take a camera with you, and a notepad or a dictaphone.
Do the washing up. Doing something physical helps you empty your mind. Whether it's housework or exercise; it's good for the body as well as the mind. It's also good for your house. Why not clean out that cupboard, or tidy your desk? Just don't go checking your email!
Get creative. Try being creative in other ways. Bake a cake, learn to knit, make your own gift tags, make a collage, do some photography, learn to play an instrument, create a fantastic new profile picture. You'll still be stretching your creative muscles, but you'll also be taking a writing break, and you might just find something else that you're really good at.
And just in case you're thinking naughty thoughts, here's my list of things you definitely shouldn't do while awaiting that response:
Obsess
Contact the people you submitted to demanding a response
Check your email every 30 seconds
Buy a frame for the acceptance email you're obviously going to get
Re-read your submission and stress over all the things you should have changed
Give your submission to all your friends and ask if they would publish it
Submit the piece somewhere else
Decide that this submission is the greatest thing you'll ever write and never bother writing again
About the Author
Latest Posts
Angeline Trevena is a British author of dystopian urban fantasy and post-apocalyptic fiction. She has an impressive backlist of novels, a series of worldbuilding guides for authors, and short stories appearing in various anthologies and magazines. Despite the brutal and dark nature of her fiction, Angeline is scared of just about everything, and still can't sleep in a fully dark room. She goes weak at the sight of blood, can't share a room with a spider, but does have a streak of evil in her somewhere. Find out more at www.angelinetrevena.co.uk