Ongoing Submissions: Zooscape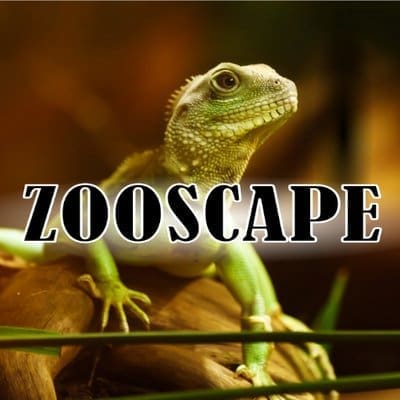 Payment: 8 cents/word up to 1000 words and a flat rate of $80 for longer stories. $20 for reprints.
Theme: Furry stories
Note: Reprints Welcome
We pay 8 cents/word up to 1000 words and a flat rate of $80 for longer stories.  $20 for reprints.
What we're interested in:
Stories up to 10,000 words; query for longer.  All stories must be furry.  That means an anthropomorphic animal figure should be significantly featured in your story — it could be anthropomorphic in body or only intelligence. We'll consider any type of furry fiction from secret life of animals to fox in Starbucks.  We love science-fiction with animal-like aliens and fantasy with talking dragons, unicorns, or witch familiars.
We are interested in underrepresented voices. If you have personal experience relevant to your story, feel free to mention it in your cover letter. For instance, if your story is about a space unicorn and you are a space unicorn (or a research biologist who studies space unicorns), let us know. We welcome and will be looking for diverse voices. We are not interested in stories that give voice to racist or sexist ideologies.  And while we like unicorns and dragons, we find focusing on virginity, at best, tedious.
Please do not simultaneously submit a story to us and another market.  For multiple submissions, please query.  For reprints, please tell us where and when the story was published before.
If you haven't received an initial response to your submission (rejection or hold request) within a month, feel free to query.
How to submit:
Please send us an email at [email protected] (except with fewer koalas) with the subject line, "SUBMISSION:  Title, Word Count."  Attach your story in Standard Manuscript Format as a .doc, .docx, or .rtf file.  (If you're not familiar with Standard Manuscript Format, it's demonstrated and explained in this essay by William Shunn.)  Please keep your cover letter brief.  Something like the following is fine:
Dear Mx. Story Wrangler,

I would like to offer my attached story, "Awesome Furry Story," for your consideration.  I hope you like it!

I've previously had stories published in Awesome Market, Another Market, Yet Another Market.

Sincerely,

Hopeful Author

(they/them)
If you haven't had any stories published before, don't worry!  We love discovering new voices.
Via: Zooscape.
About the Author
Latest Posts
Stuart Conover is a father, husband, published author, blogger, geek, entrepreneur, horror fanatic, and runs a few websites including Horror Tree!