Indie Bookshelf Releases 09/10/21


Click on the book covers for more information. Remember to scroll down to the bottom of the page – there's all sorts lurking in the deep.
Got a book to launch, an event to promote or seeking extra work/support as a result of being hit economically by Covid or life in general?
Get in touch and we'll promote you here. The post is prepared each Thursday for publication on Friday. Contact us via Horror Tree's contact address or connect via Twitter or Facebook.
Services
Editing: Michael David Wilson, This Is Horror Founder and Editor In Chief, podcaster, and writer (The Girl in the Video) is currently offering his freelance editing services. "Michael David Wilson invented the fine-toothed comb. His attention to detail is second to none, and he has a wonderful understanding of structure. This is a guy who knows how good writing works."—Ray Cluley, author of WATER FOR DROWNING Michael has over ten years of editing experience and has edited books by Josh Malerman, Pat Cadigan, Stephen Graham Jones, David Moody, and many others. He's worked with various publishing houses and small presses including Rebellion Publishing and Broken River Books. Prices start from £0.01/word. For further information go here: https://michaeldavidwilson.co.uk/editing/. Contact Michael: [email protected]
Editing, critiquing, artwork – Eugene Johnson is a man of many talents, an award-winning editor, filmmaker and artist. He will be will be selling his art, book covers, book art, logo designs, making prints, offering short story critiques/edits, special book projects like a coloring book he's creating with another author and more for a small fee. Initially to fund desperately needed repairs on his car, once that is complete he hopes to turn his focus towards helping others that need support. Join him in his endeavours in getting this help to those who need it. Contact him via https://plaiddragonpublishing.com/ and he can also be found on https://www.facebook.com/eugene.johnson.14855. If you'd like to help him get his car fixed that bit quicker, please drop in on his Fundraiser set up by friends. (I think another link will be set up in the near future regarding his services and I'll update it here when that happens.)
Editing – Elle Turpitt, elleturpittediting.com, is facing redundancy. Help her by considering her as an editor. She is available for all editing work – short story, novella, novel, or chapter extracts. She also has a Ko-Fi (http://ko-fi.com/elleturpitt), or if you'd rather send a little gift to help her smile at a stressful time, she has a wishlist set up for this month (https://amazon.co.uk/hz/wishlist/ls/3PNYAOH0QAJD5?ref_=wl_share…). All support is appreciated. 
Writing and Editing Services from Ben Long. Go to Ben for 'Killer Copy, Creative Content, and Eye-opening Edits'! Ben is 'a passionate and engaging freelancer with 2+ years of experience in a variety of writing and editing endeavors. He is also a regular contributor to several online brands in the horror niche.' You can find out more about him here https://readingvicariously.net/services/.
Events
Please send us details of any online panels, conventions, festivals and workshops and we'll list them here.
Charity Anthologies
Latest Book Launches
Horror Tree Sponsor* and Patreon Releases!
*All Horror Tree sponsors are able to claim a spot at the top of our listing during the donation of their sponsorship. Please use our contact form for more advertising pricing.
July
August
September
October
November
12 
Kickstarters and Gofundme!
A comic science fiction anthology. Each author is choosing three completely unrelated characters from history…
Authors David Gerrold, Jonathan Maberry, Jody Lynn Nye, Gail Z. Martin and L. Penelope, editor Michael A. Ventrella and publisher Ian Randal Strock.
Click the image for more info.
From their page: 'Don't Go Into The Cellar! have been touring the U.K. since 2010 performing their own unique brand of Victorian Gothic theatre. However, since the lock-down was enforced all theatres have been forced to close their doors to live performances.
This campaign is to prevent our business folding.
It costs us £1000 per month to stay afloat (insurance, basic wages, website hosting, storage costs).
We broadcast fortnightly live broadcasts via our Facebook page, as part of our Sunday Down The Cellar season. These performances are free to view, but all donations are gratefully received.
https://www.facebook.com/CellarTheatre/
Please spare whatever you can to help us to continue what we do, and to keep the arts alive in our own macabre way! Thank you.' Click the image to go to the fund page.
Happy reading.
Steph
 on behalf of Stuart and the Horror Tree Team
About the Author
Latest Posts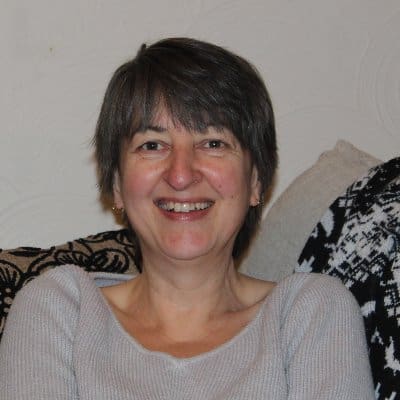 Stephanie Ellis writes dark speculative prose and poetry and has been published in a variety of magazines and anthologies. Her longer work includes the folk horror novels, The Five Turns of the Wheel, Reborn, and The Woodcutter, and the novellas, Bottled and Paused (all via Brigids Gate Press). Her dark poetry has been published in her collections Lilith Rising (co-authored with Shane Douglas Keene), Foundlings (co-authored with Cindy O'Quinn) and Metallurgy, as well as the HWA Poetry Showcase Volumes VI, VII, VIII, and IX and Black Spot Books Under Her Skin. She can be found supporting indie authors at HorrorTree.com via the weekly Indie Bookshelf Releases. She can be found at https://stephanieellis.org and on Blue Sky as stephellis.bsky.social.