Epeolatry Book Review: Earthdivers #1 by Stephen Graham Jones


Disclosure:
Our reviews may contain affiliate links. If you purchase something through the links in this article we may receive a small commission or referral fee. This happens without any additional cost to you.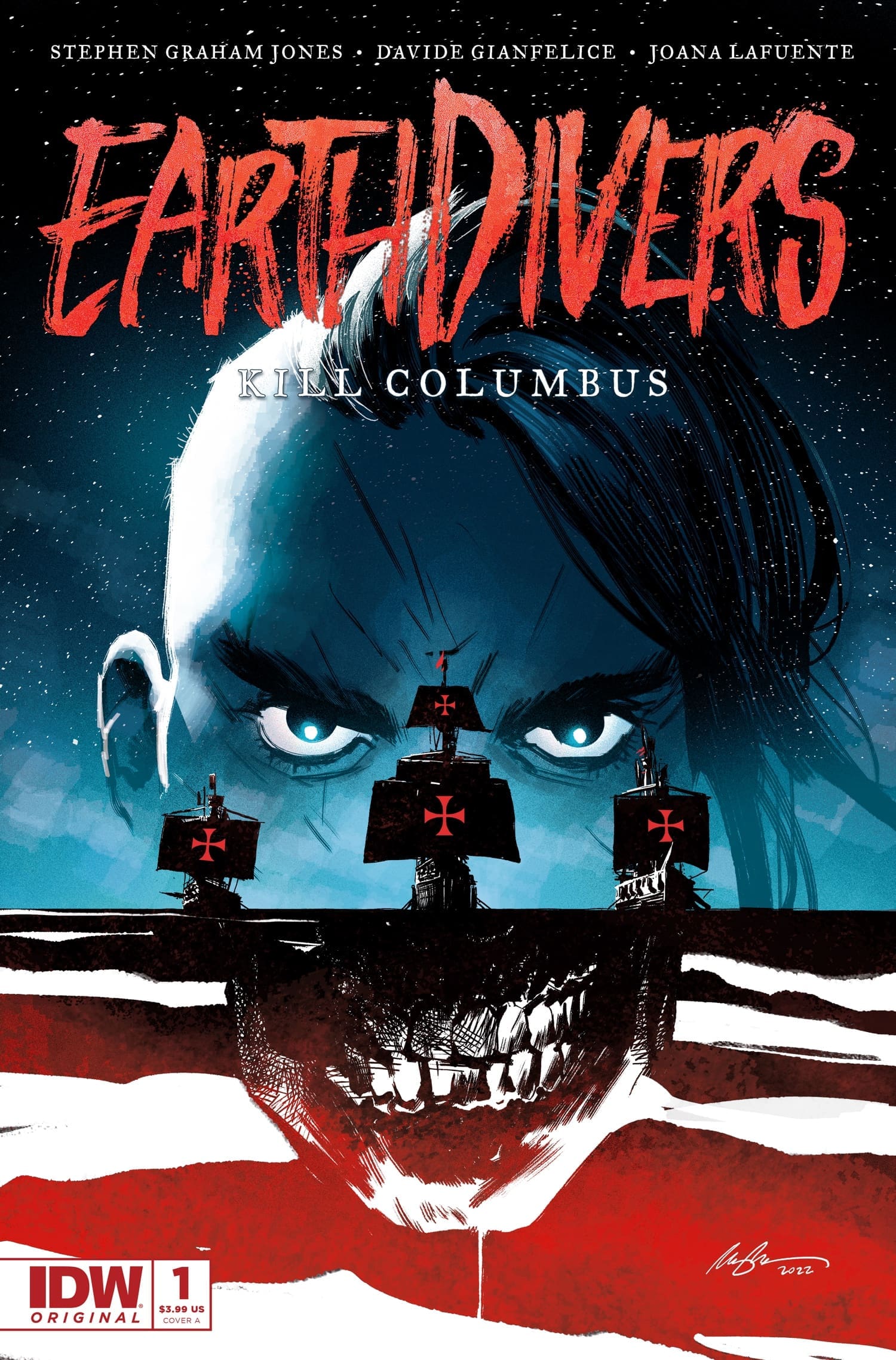 Title: Earthdivers #1
Author: Stephen Graham Jones
Illustrator: Davide Gianfelice
Publisher: IDW
Genre: Horror
Release Date: 5th, October, 2022
Synopsis: Written by New York Times bestselling author, Stephen Graham Jones (The Only Good Indians, My Heart is a Chainsaw) and illustrated by Davide Gianfelice (Ghosted, Daredevil: Reborn), Earthdivers is an unforgettable and thrilling series that unites four Indigenous survivors in an apocalyptic near future as they embark on a bloody, one-way mission to save the world by traveling back in time to kill Christopher Columbus and prevent the creation of America. Earthdivers explores the staggering forces of history and the individual choices we make to survive it.
This is a brilliantly gripping first issue. Stephen Graham Jones, author of The Only Good Indians, has crafted an intriguing opening issue, ably assisted by art from Davide Gianfelice and moody colours by Joan Lafuente.
The reader is quickly introduced to a group of 22nd-century Native Americans who are trying to deal with the aftermath of an apocalypse that is causing those with the means to abandon the Earth.
This group has a radical solution, namely to go back in time and prevent the colonisation of America.
The opening chapter divides its attention between Tad, who finds himself in 15th-century Portugal, and Tad's wife and (potentially reluctant) colleagues back in the future. We see Tad's preparations to kill Christopher Columbus, which evokes Assassin's Creed, though with more nuance.
While some installments of Assassin's Creed have touched upon the impact of colonisation, here, it's well and truly brought home by Jones's powerful writing.
​We also see the various linguistic challenges Tad has to navigate if he wants to remain undetected and get close enough to Columbus to kill him.
There are foreboding hints that Tad's journey might take some dark twists, and I'm not at all sure that he won't shift sides to some degree.
If you're one for time travel and especially history, this promises to be a thought-provoking and intriguing book.

/5
About the Author
Latest Posts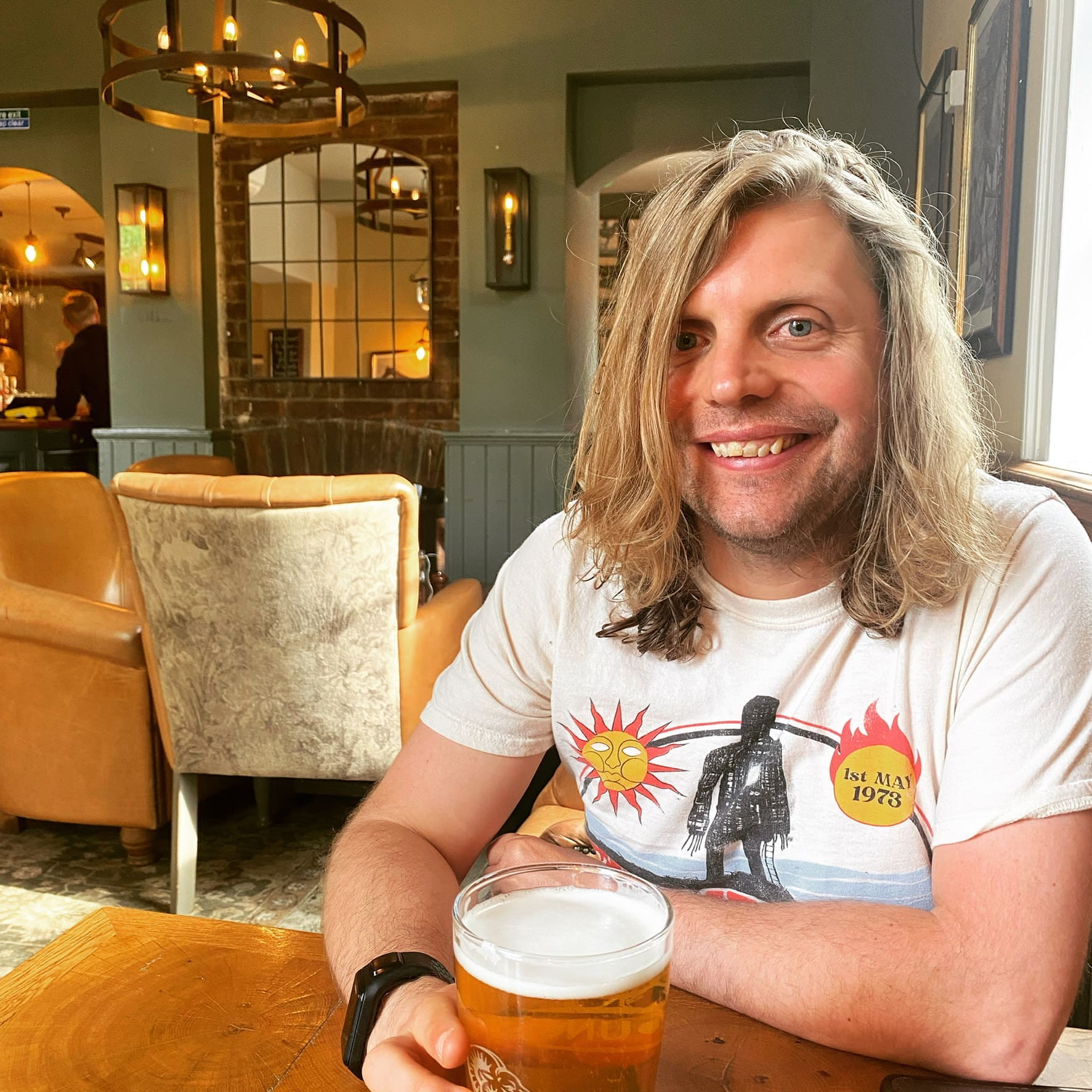 Chris Hawton is a writer, runner, and human pet to a demanding rabbit. He is also the south London half of the All-New Adventures of the Doctor Who Book Club Podcast presenting team (available on your pod player of choice). You'll usually find him reading multiple books at once, listening to podcasts full of useless trivia and obscure facts, or enjoying a craft IPA for his #beerstagram account.