Epeolatry Book Review: Devil's Creek by Todd Keisling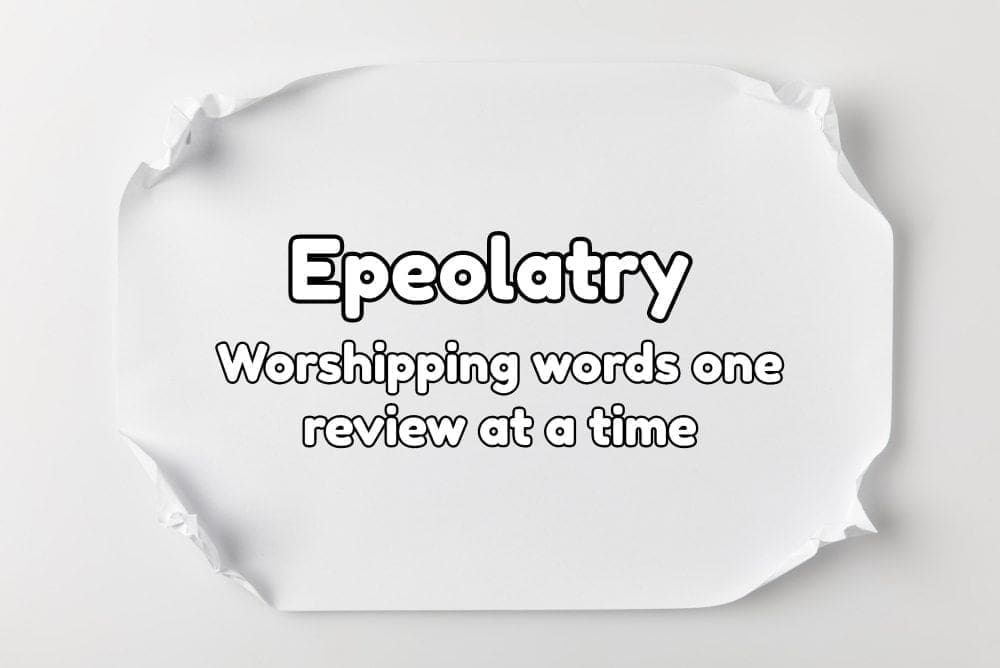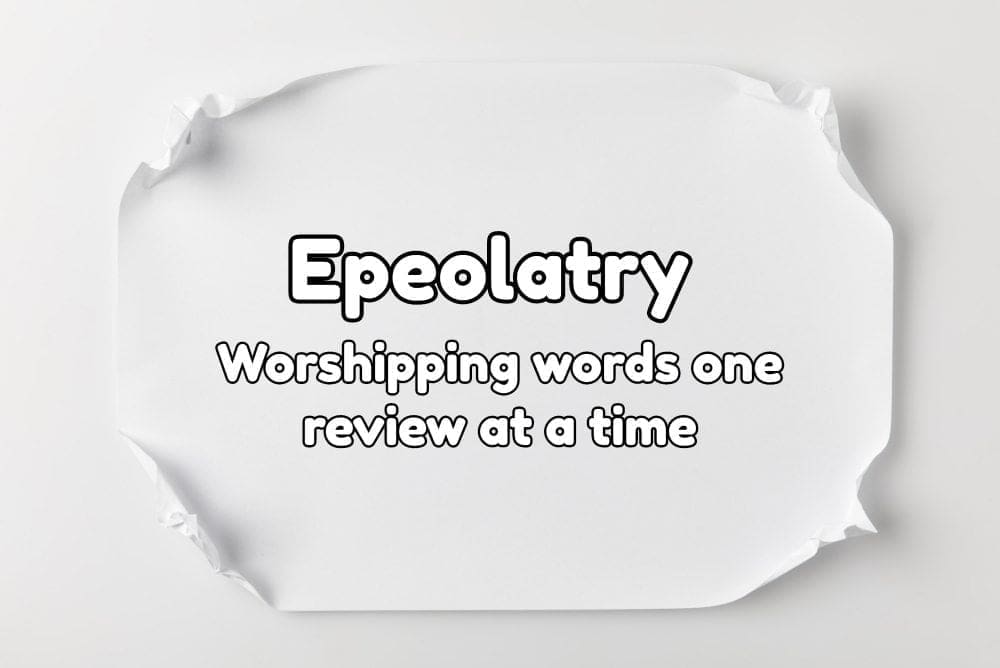 Disclosure:
Our reviews may contain affiliate links. If you purchase something through the links in this article we may receive a small commission or referral fee. This happens without any additional cost to you.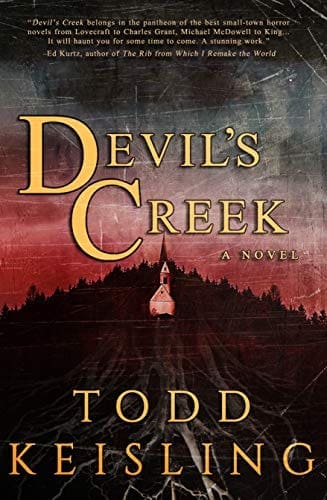 Title: Devil's Creek
Author: Todd Keisling
Genre: Horror
Publisher: Silver Shamrock Publishing
Release Date: 16th June, 2020
Synopsis: About fifteen miles west of Stauford, Kentucky lies Devil's Creek. According to local legend, there used to be a church out there, home to the Lord's Church of Holy Voices—a death cult where Jacob Masters preached the gospel of a nameless god. And like most legends, there's truth buried among the roots and bones. In 1983, the church burned to the ground following a mass suicide. Among the survivors were Jacob's six children and their grandparents, who banded together to defy their former minister. Dubbed the "Stauford Six," these children grew up amid scrutiny and ridicule, but their infamy has faded over the last thirty years. Now their ordeal is all but forgotten, and Jacob Masters is nothing more than a scary story told around campfires. For Jack Tremly, one of the Six, memories of that fateful night have fueled a successful art career—and a lifetime of nightmares. When his grandmother Imogene dies, Jack returns to Stauford to settle her estate. What he finds waiting for him are secrets Imogene kept in his youth, secrets about his father and the church. Secrets that can no longer stay buried. The roots of Jacob's buried god run deep, and within the heart of Devil's Creek, something is beginning to stir…
​ Devil's Creek (405 pg.) is the new novel from Todd Keisling. Devil's Creek is set in Stauford, Kentucky where Pastor Jacob Masters once preached the gospel of a nameless God at the Lord's Church of Holy Voices. 
Legend has it that after a mass suicide, the church burned down.  The only survivors were Masters' six children ─ who became known as the "Stauford Six". Jack Tremly, one of the six, left Kentucky behind and now has a successful art career based on the horrors of that night. Jack returns to bury his grandmother, who raised him and finds she had secrets about his father and their cult.  What was buried deep at Devil's Creek that far away night, now threatens the "Stauford Six" and all mankind.  
​Mr. Keisling's writing philosophy can be found in his essay "Never Look Away: Confront your Fears in Ficton". Keisling says, "You shouldn't look away from your subject matter, no matter how disturbing it is to you. Looking away does a disservice to your story, and by proxy, your reader."  Keisling does not shy away from the graphic gore, violence, and sex. Here is an example from chapter three: "Robby Croner buried the blade into his gullet, engulfing his hand in a torrent of blood. He cut as far as his Adam's apple before he collapsed. The world stopped around them, the air still and the sounds of crickets silenced as blackened gore oozed from their dead friend's open wound. A scream worked its way into Imogene's mouth and would've found voice if not for what followed."
Keisling is a skilled writer, using vivid descriptions, interesting characters, and unique settings to keep this book moving at a brisk pace.  Keisling has a deft hand with pacing all while juggling a large cast of characters. 
The story takes place over decades, and Keisling does a remarkable job with backstory and with moving between the decades. His skillful chapter breaks made me want to keep reading. The vivid descriptions had me worried about reading this before bed because it interfered with my beauty sleep! Beware; this book is heavy on the occult. At times I felt uncomfortable about the subject matter. But I felt compelled to keep reading the beautiful sentences found in the prose.  
​This book will appeal to people who love well written intense horror. I give it 5 stars, and I don't give that type of rating lightly. It is available on Amazon on June 16, 2020. 
About the Author
Latest Posts
Warren Nast is a freelance writer with articles in Harrisburg Magazine. Nast can be reached at his website: Penshido.com or followed on twitter @penshido. Nast lives in Camp Hill, PA.