Trembling With Fear 04/22/2018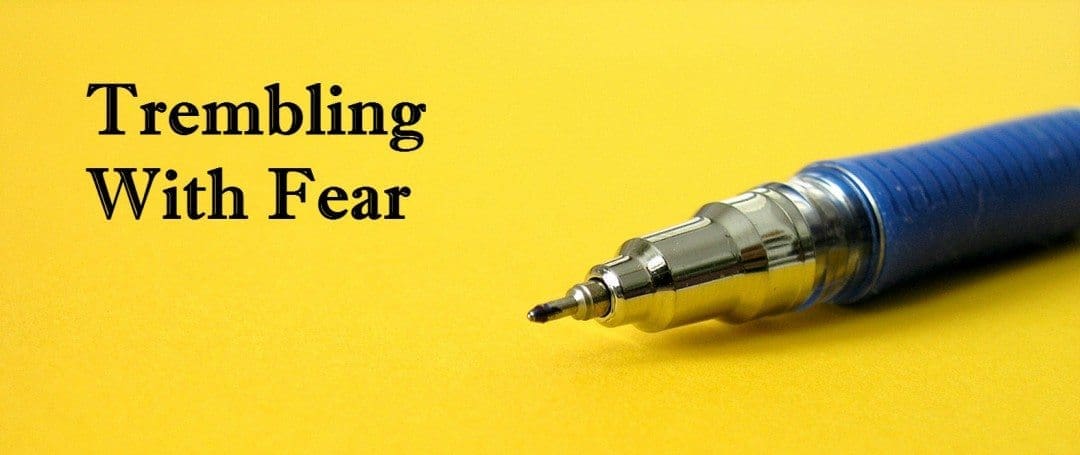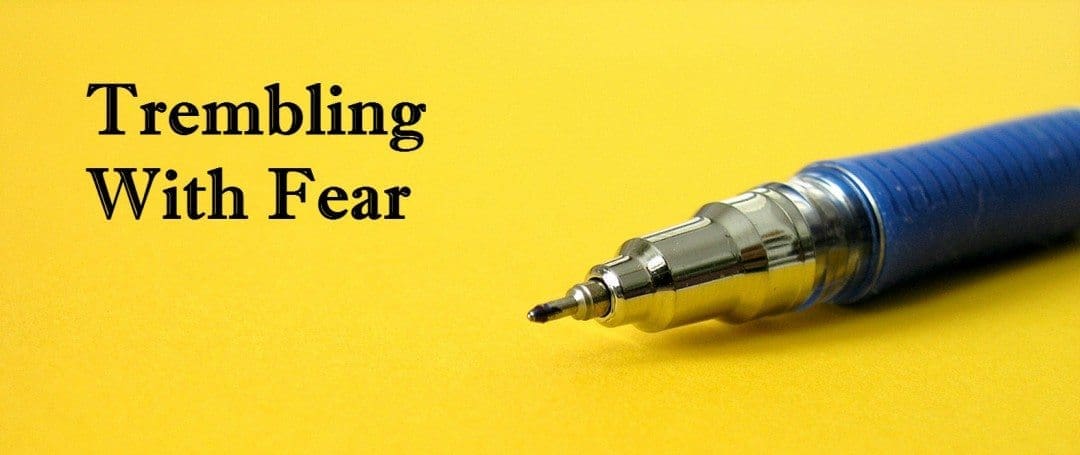 Serial Killers, the latest addition to Trembling With Fear, has been running for four weeks now. We hope you have been enjoying Aristo's 6-part story, It's Always Easier in the Dark. I know he'd love some feedback, so remember to comment or tweet some love his way @AR1sto. Whilst this has been running, I have had a couple of queries regarding submission format and I know our Submissions page doesn't currently reflect this. As this is a new feature, we have not got any hard and fast rules as yet but would advise in general that stories be delivered in instalments ranging from 3-6 parts. The length of the instalments themselves should be our usual flash story length, ie 500-1500 words. I would state however that all instalments should be of similar length. Serials will be published with the other stories in the Horror Tree anthology although if we have a large number, it may be they end up in a separate collection of their own.
So, if you want to develop your short story skills and move beyond our more restrictive formats, send us a serial.
We've to a special contribution from one of our staff writers today for you to enjoy at the very end to round out the drabble portions of the post! Finger licking good my friends! *Shudders*
'Trembling With Fear' Is Horror Tree's weekly inclusion of shorts and drabbles submitted for your entertainment by our readers! As long as the submissions are coming in, we'll be posting every Sunday for your enjoyment.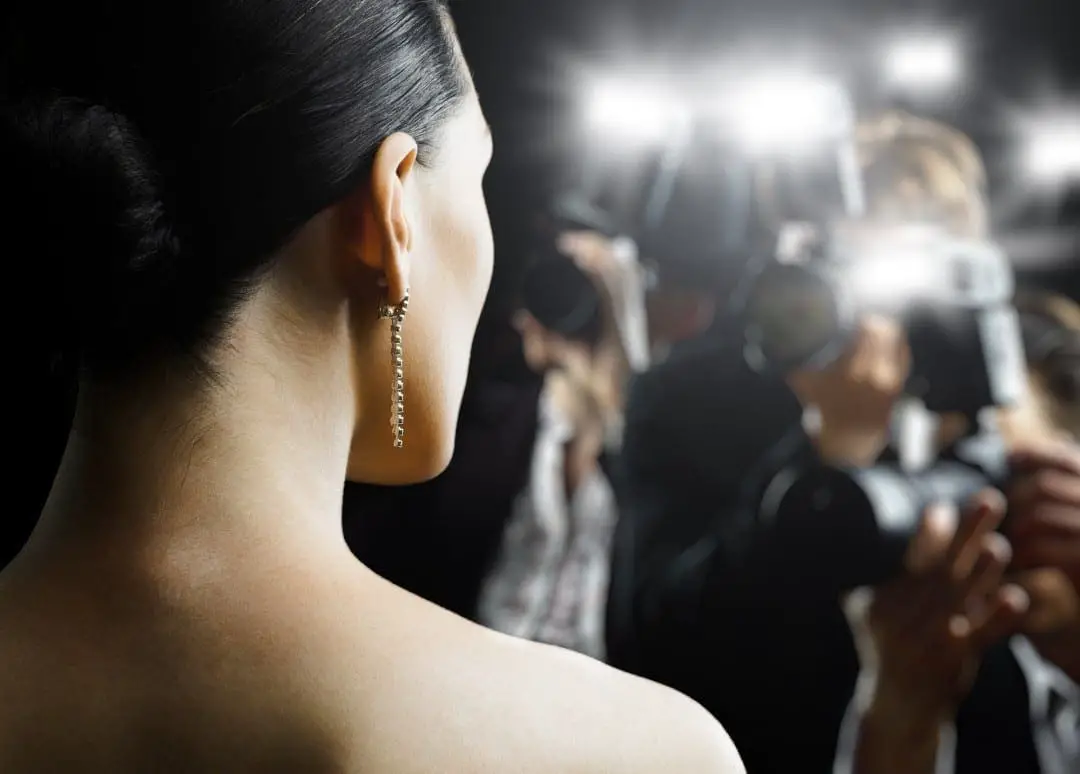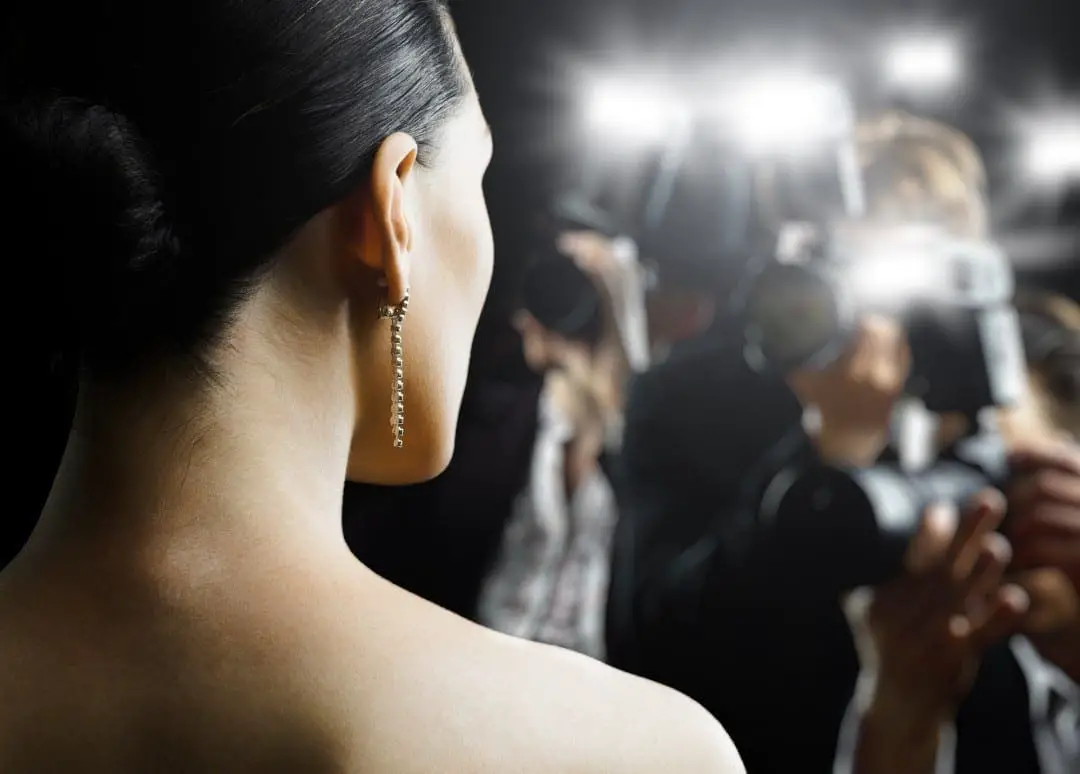 Celebdaq
When not browsing TMZ or Perez Hilton, Babs would be on E-Bay browsing the listings for celebrity merchandise or adding items to her Store. Surrounded by boxes of CDs, calendars and autographed 8 x 10s, she'd become the go-to vendor for all celebrity-related ephemera on the forums of celebritymerch.com, her two bed bungalow the Harrods of C-List tat.
She had started off slowly enough. Finding herself facing final demands for multiple bills, she had placed her much-loved collection of Steps and S Club 7 memorabilia on Ebay. She had no idea of what sort of sums they would raise – all she knew were that they were priceless to her – but when they sold for over a thousand pounds, even she was astonished.
So she started visiting local car boot sales and flea markets, scouring the local press to see who was performing in nearby Pantos so she could hang around the backstage entrance, clutching armfuls of books, posters and DVDs to be signed. It was at this point that she discovered celebritymerch.com and this opened up brand new opportunities for her.
It didn't take her long to realise what was in demand. While autographs and photos provided useful pin money, the really big prices were commanded by those items that had a distinctly personal link to their previous celebrity owners; jewelry, clothes, even discarded cigarette butts and lipstick-smeared Champagne flutes. But even she hadn't realized the premium placed on such items until she had been walking down her High Street one day and she saw the Snigger Brothers, children's TV legends and Panto regulars, in her local hairdressers having a trim. She'd been aware that they were somehow involved in the local Panto, of course but for them to actually be sat in her local hairdressers getting their hair cut!
She paused. She had nothing with her to be signed.  But then she saw it. Drifts of highlighted Snigger Brothers hair on the tiled floor, raining from their scalps like follicular Manna. Her heart beating, Babs saw her chance and she rushed inside and threw herself at the floor, scooping up handfuls of their hair, ignoring the confused shrieks and insults, before then escaping with a speed that belied her mass.
Babs listed the hair on celebritymerch.com that evening and made an easy four figure profit. It was at that time that someone sent her an anonymous direct message inviting her to visit "an exclusive website that must remain secret." She clicked on the link and was taken to a messy-looking page with the word "Celebdaq" in Comic Sans font across the top. As she scrolled through the pages on the site, there were graphs and tables, each detailing the relative increases and decreases in celebrity worth. A TV Quick Award or part in a new, successful TV show would see celebrities' prices rocket, a pedophile scandal or racist outburst would see them shoot down. Then in the forums she saw thread after imploring thread, begging for the most rare and esoteric of celebrity items, with the money being offered for them looking like telephone numbers.
So it was that Babs made the move from semi-pro dealer to fully-fledged professional, taking weekly trips to New York and LA, waiting outside clinics for her spoils, digging through discarded medical waste bags to find strips of movie star flesh, soap starlet bone shavings and globular plastic sacs of yellow pop star-fat. And as her listings became more esoteric, her offerings more A list, her profits boomed, to the point where she started to take orders – five figure sums for slivers of Karen Tone's face or plastic pouches of K-Bo's ass fat.
But as with all businesses there came the inevitable crash. So confident had she become that no celebrity item was beyond her grasp, she took two highly specialist orders that were to prove her undoing. She spent millions chasing her targets from continent to continent, bribing attendants and PAs for access and information. She became so obsessed with fulfilling the orders that she let the rest of her trading slide. For the best part of a year she stalked and skulked and lurked and spied until eventually her credit card was declined, her bank account was empty.
She sold what few belongings she had left to get a return ticket home and as she sat on the plane she felt empty, broken, more depressed by her inability to satisfy the order than by her complete financial ruin. For no matter how hard she had tried, these two orders had been beyond her. Despite her best efforts there simply was no finding Lyn Kartrashian's talent or her husband, Wheezy's, humility.
So it was a broken and destitute Babs who wondered the dark London streets in the early hours after landing back at Heathrow. Having taken a taxi as far as she could afford to go, she shuffled through the puddles lost in thought as to what she could do next. Surely her business was no more and her reputation was ruined.
It was then that she saw a shape in the road, a rubbish bag perhaps? But as she got closer she saw it was a figure, a man, apparently hit by a car, his limbs twisted and broken, his face swollen and bloodied. But that face! Despite the injuries, she recognised the carcass as being ex-Popioids singer and famed drug-addict, Pete O' Crocherty. It seemed he must have gotten wasted one too many times and then wandered into the path of an oncoming vehicle. She looked up and down the empty street thanking God for this miracle. She could start again, get her business back into the black. And as she stuffed his kidneys and spleen and other assorted viscera into her handbag, she wondered just how much investment capital she would have once she had fully liquidated his assets.
James Burr
James Burr has had many short stories published in novellas, journals and Independent Press magazines, including Suspect Thoughts, Darkness Rising, Bizarro Central, Raw Edge and Ideomancer.  His first collection of short stories, Ugly Stories for Beautiful People was published in 2007.  A full publishing history and list of reviews can be found at http://www.james-burr.co.uk/


An Apt Appetizer
As he pitched overboard, Dirty Jim Pisco saw the flanks of the white whale, all scarred and battered. You might think a pirate would know how to swim but Dirty Jim never bothered to learn. He sank straightaway, his heavy cutlass and pair of pistols weighing him down.
Dirty Jim beheld the figure of Davey Jones floating before him. "Here's a little something for all the good seamen you've killed and tortured," said the old salt. And as Jones dissolved into nothing, Dirty Jim beheld the cavernous mouth and chisel-like teeth of Moby Dick about to eat him for lunch.
Gregory Von Dare
Greg Von Dare has been writing for many years and is a published journalist, author and dramatist. He loves sci-fi, mystery and horror stories, and rarely sleeps soundly.
The Lesson
Chattering to one another the pupils shuffle into the classroom.
"Make your way to a workstation, put on the gloves and aprons provided and wait behind your specimens." instructs Mr Finch.
"Following on from last week, today we'll look at the digestive system in more detail."
At the rear of the classroom a hand is raised.
"What is it Caitlain?"
"Sir, our specimen isn't dead."
Mr Finch approaches the workstation.
Placing his hands over the man's nose and mouth he suffocates the life from him.
"Okay class, now make your first incision into the abdomen!"
Gary Hazlewood
With two novels to his name and when not watching soccer Gary enjoys writing short horror tales. He lives a hectic family life outside of a small town in the north of England.
Wrath of the Wraith
After their very first time, the ghost of her dead lover appeared. She was fast asleep. He lay awake, gawping in fear at the grey streak of misery.
He wanted her enough to brave a second liaison. Waking with the phantoms face mere inches from his own, he deduced his presence was less than welcome.
Love and lust overcame sense. The third time, a freezing sigh in his ear brought him back to the land of the living. As he trembled in terror, the spirit began to whisper.
"Get out!" it moaned, "Before you are done for!"
"She… Murdered… Meeee!!!…"
Steven Holding
Steven Holding lives with his family in Northamptonshire in the United Kingdom. His work has been short listed in several contests and his story "UNTIL THE END OF THE WORLD" was selected as the winning entry in the WRITING MAGAZINE 2016 annual short story competition. One of his monologues was chosen to be performed at Northampton's Royal Theatre, while his adaptation of "Alice in Wonderland" was produced at Northampton's Derngate Theatre in 2017.
You can visit his website at www.stevenholding.co.uk
KFC
"I'm hungry, Bull."
"I know. Me too."
"You're the man, Bull. It's your goddamned job to provide for the family."
"I know, honey. I'll get us something to eat."
"When?"
"Now. I'll figure something out."
He left her, rolls of stinking fat pooling across the bed. In the kitchen, he fired up the deep-fryer and opened the freezer.Empty.
Barnaby drooled on his Legos next to him. Her fucking kid.
Bull looked at him.
He looked at the deep-fryer.
Forty-five minues later, he fed Vanna hot, crispy, breaded white meat.
"Damn, this is good. What is it?"
"KFC." Kentucky Fried Child.
Ken MacGregor
Ken MacGregor's work has appeared in a whole mess of anthologies and magazines. His story collection, "An Aberrant Mind" is available online and in select bookstores. He edits an annual horror-themed anthology for the Great Lakes Association of Horror Writers. Ken is an Affiliate member of HWA. One time, he even made a zombie movie. Recently, he co-wrote a novel and is working on the sequel. Ken lives in Michigan with his family and two cats, one of whom is dead but still haunts the place.
About the Author
Latest Posts
Stuart Conover is a father, husband, published author, blogger, geek, entrepreneur, horror fanatic, and runs a few websites including Horror Tree!