Playing With New Toys – The Supernote
I'm not quite ready to delve into a full review of the Supernote but they bill it as a product "For Those Who Write" from Ratta, and I have to say, it really is. Initial impressions have me quite enjoying many aspects of the Supernote and undecided on a few choices. As I said, it is still too early for a full-on review but I'll be sharing a few thoughts on it below as well as including the general specs and details that are provided. I do have put a disclaimer here. I did receive my Supernote in exchange for my honest review. Not only are you going to get that review, but likely a few features as well and potentially some walkthroughs because from the moment I had it charged and working I quite enjoyed it!
As Amazon hasn't jumped into sensitive touchscreen Eink devices quite yet, you can't expect them to have fallen to the price of e-readers which are made in bulk to the point that has driven down prices across the board. Something to keep in mind with these, in particular, is that Ratta uses their own technology as well to make it feel as if you're writing on paper compared to a solid screen and that textile feeling can truly make a difference.

What Is The Supernote?
The company describes it as "An elegant productivity gadget to replace your notebooks." The idea is that you can "Take notes, sketch, annotate printed documents, read e-books, and unleash your creativity with the distraction-free digital notebook." But what does that mean? What you're getting here at its core is a tablet. The reason this tablet stands out though is that it is an Eink tablet with a cover that makes you feel as if you're writing on paper when pressing against it with any of the pens that you can purchase from the cover due to a cover that has been applied to the touch screen. If you prefer writing on paper over digital, this could be the game-changer that you've been waiting for.
Supernote Key Features
With Feelwrite Tech "it feels like you are writing on paper."
The synch feature lets you "carry all the notes with you and back them up online."
The note system allows you to "keep your countless notes all organized in one place."
Simple to use navigation with a touch slider and intuitive UI.
Obviously handwriting is key here so it's good to know that "you can take notes directly on PDFs, EPUBs and emails, even edit Word documents by writing proofreading marks."
While this is more of an EWriter, you can also use it as an EReader with Kindle integration.
The nub on the stylus all are made to never wear out so there will be no need for a replacement from damage.
Supernote – What's In The Box?
As tempted as I was to include a picture from Se7en with that section title, I will have to say that what is in the box is great. Aside from the Supernote and a charging kit, the specifics you order will also be there. One thing you will notice when viewing the site is that there a large variety of cover and stylus combinations that you can choose from. From soft to hardcovers and from pen to pencil feels with a variety of grips you can not only personalize this but really make it into the writing combination that fits how YOU like to write.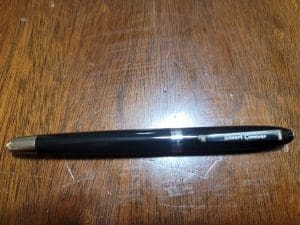 Oh, and the stylus comes engraved with your name on it if you're into going with the full customization and you're into that sort of thing. I absolutely love the combination that I went with. My only quibble would be that in retrospect, I kind of wish I had opted for the Cowhide – Nebula cover because it really gives that science fiction feel that I love. However, that is on me, not Supernote! 😉
Aside from my minor complaint above which was just on me, the only potential downside is that this came uncharged which isn't common for most of my more recent electronics purchases. So… I had to plug it in a bit before using it. So for those of you who do end up ordering a Supernote and are impatient just be sure to plug it in first thing and read up on the documentation a bit before really hoping to dig into the product.
You can find out more details and order the two models currently available over at Supernote.com. Expect a dull write up and potentially tutorials as soon as I have a chance to really dig into the software even further.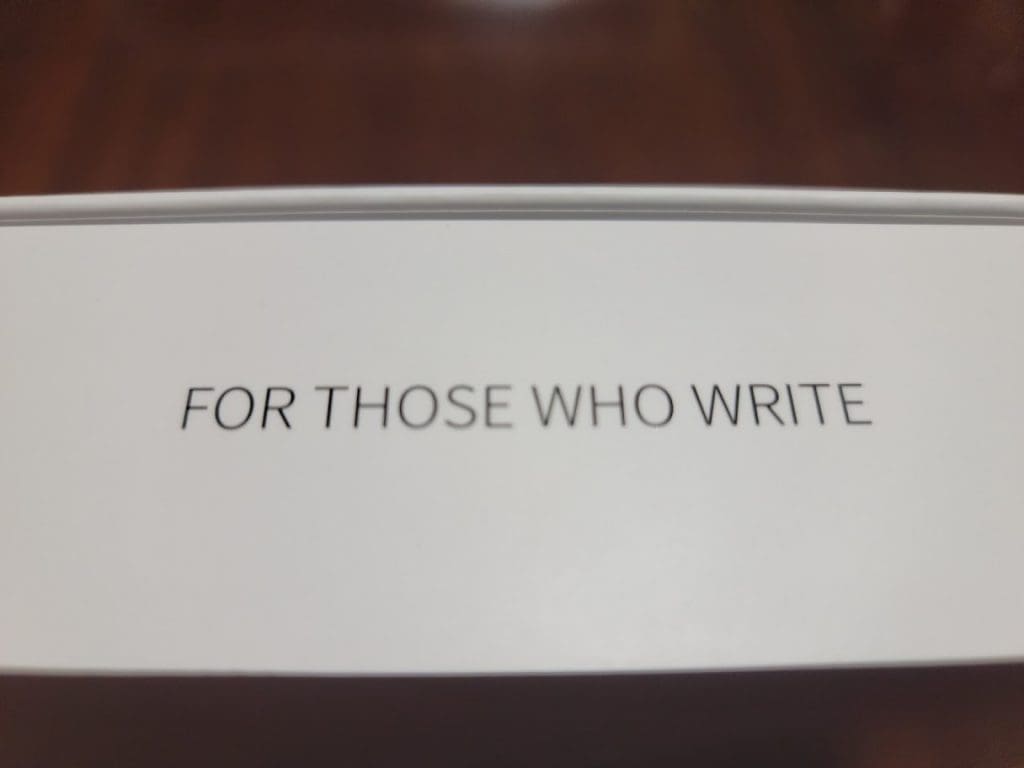 About the Author
Latest Posts
Stuart Conover is a father, husband, published author, blogger, geek, entrepreneur, horror fanatic, and runs a few websites including Horror Tree!