Guest Post: UK Ghost Story Festival – Part 2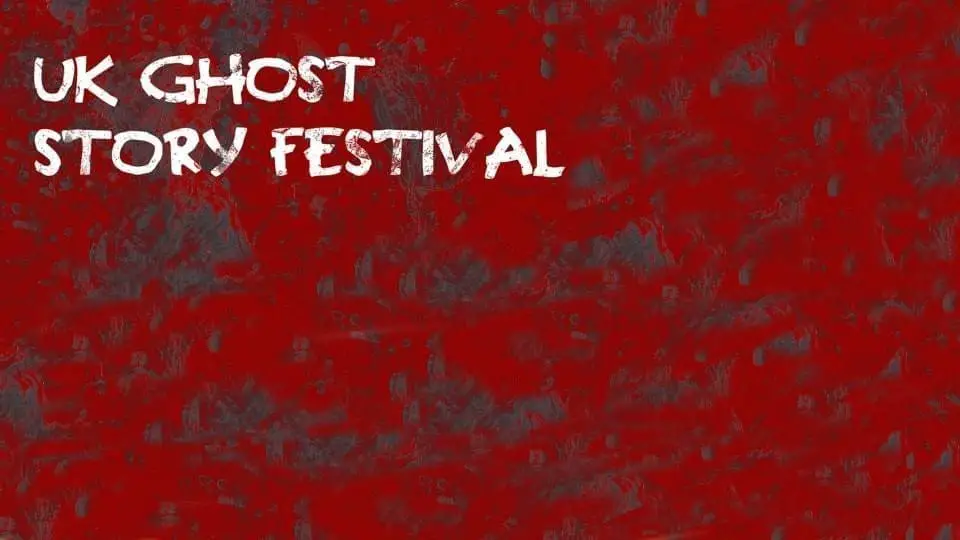 A Report from Inside the UK Ghost Story Festival by Alyson Faye
Venue: Derby Quad from Friday 29 November, 2019 to Sunday 1 December, 2019.  (@UKGSF1)
Continuing from last Saturday's post.
At 4pm it was time for thriller writer Sarah Ward's workshop – Putting the Supernatural into Crime Fiction.
This was one of the high spots for me of the whole weekend, as Sarah offered some really interesting information and tips in this workshop. She has written four D.C. Childs' novels (which I've read) but next year she is shifting genre, and her début Gothic thriller, The Quickening will be published in August, under the pen name Rhiannon Ward. (https://crimepieces.com/). So she is well placed to teach a cross-genre workshop like this one.
First off she a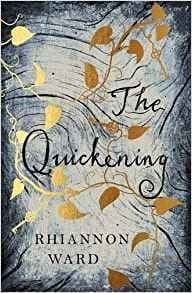 sked us to throw out the names of authors who are already writing across the crime/supernatural genres:- Wilkie Collins, John Connolly (Charlie Parker series), Conan Doyle's Hound of the Baskervilles, James Herbert, Michelle Paver, J.B. Priestley's An Inspector Calls, Phil Rickman's Merrilly Watkins, exorcist, series, Christopher Fowler's Bryant May series and Susan Howatch all got mentioned. I also tossed in a début author I've interviewed recently for the Horror Tree site, Anita Frank's The Lost Ones.
We went on to discuss the conventions of the crime novel mentioning P.D.James' famous quote of 'an avenging angel' for the detective's role and how a ghost might push the story to a resolution.
Sarah gave us some notes on how much the supernatural element might be realised or left open to interpretation in fiction – and gave us some useful handouts to take away. I do love a tangible handout- it makes me feel 13-years-old again.
I learnt a lot from this workshop and as my writing does incorporate the supernatural which is often inspired by a historic crime this was great match up for me.
Last event of the day- was 7.30-8.30pm Laura Purcell's interview with the festival's director, Alex Davies about her writing career to date and her latest book.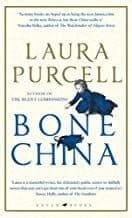 I've read all three of Laura's historical thrillers (The Silent Companions/The Corset and Bone China– which came out in September 2019). I have hugely enjoyed all three and would recommend them to horror/supernatural writers if you've not tried them yet.
I also made a new discovery about Laura's amazing overnight success as an author, it wasn't overnight! She started writing at 14-years-old with a series of Regency romances and pretty much knew then she wanted to be a writer. But she had been writing a lot of historical fiction for years, (image of one from 2014 below) which she said wasn't really going anywhere for her, until she hit on, during her research, the real life historical wooden Silent Companions. Here is a link to an article I found on them:-  tps://www.incollect.com/articles/silent-companions.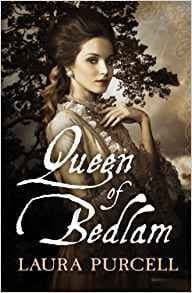 Laura decided to write about them and a hit was born. She said she was very surprised by the immense success of the book especially as she had a lot o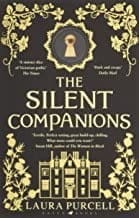 f rejections from agents/publishers saying they didn't want a Gothic story.
Her third novel, Bone China, was inspired by an American doctor in Victorian times who did indeed take a group of sick people to live in a cave in an attempt to cure them.
She found Bone China, was the most challenging of her books to write she said, as it used a dual time line but Laura does enjoy showing how the past impacts the present and how the past lingers. Location is very important to her writing and for Bone China it was the lure of the rugged Cornish landscape and the power of the sea which interested her.
Asked by Alex how she sets about writing a plot, Laura answered that she begins with a plot outline and then develops the characters; she is particularly drawn to the 'outsider' characters and characters who walk in 'the grey areas' as she likes to explore questionable morals through her characters and those ones make for co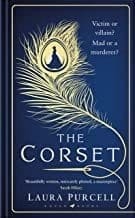 nflict.
Asked about her writing influences, Laura referenced Daphne Du Maurier (whose work her own has been closely associated with), Susan Hill, and for The Corset she drew on Sarah Waters and Margaret Attwood. Ruth, in that novel, is one of her favourite characters, albeit a difficult one to write or like.
She also praised Paul Tremblay's A Head Full of Ghosts and once again Michelle Paver got a mention too.
She gave some information about her next book, due in September, 2020.
Its title is:- drum roll here – The Shape of Darkness, it is set in Victorian (not Georgian) Bath, a city Laura loves, and much of the story happens at night. Its main protagonist is a silhouette artist whose clients are dying in mysterious ways so she joins up with a medium, and they both try to find out what's happening with the deaths. However they raise a darkness they can't restrain.
Below is a pic of Laura and an example off the internet of a silhouette portrait. (Not one which will appear in Laura's work).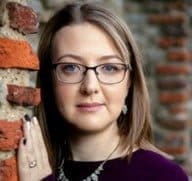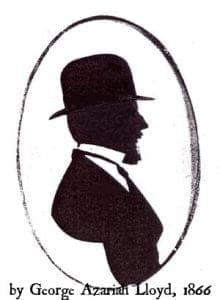 https://www.thebookseller.com/news/raven-signs-two-more-gothic-chillers-laura-purcell-762546
I for one can't wait, it sounds just up my spooky alleyway.
From the audience writer/editor Mark Morris asked if Laura would ever set one of her novels in the present day? Laura replied that she's a bit scared of that, as she knows the Victorian era so well but she likes the idea of writing a time slip story. She felt her new one, had to be Victorian set, as that was the era when old beliefs in spiritualism co-existed with the rise in new tech, like the telegraph service so there was a strange balance between the two and a sense that anything could happen.
Both The Silent Companions and The Corset have been optioned for films- we can only hope they go into production.
When asked how long each book had taken to write, Laura said, The Silent Companions, took longest, with many rewrites; The Corset she wrote in a year, and Bone China a first draft in six months (whilst she edited The Corset and did promo for Companions!!!)
*
That concludes my write up of the first Derby UK Ghost Story Festival- which I loved going to and which should run again next year.
Watch out for it and go along.
My own blog is here at https://alysonfayewordpress.wordpress.com/blog/ and I'm hovering on twitter @AlysonFaye2
Please get in touch if you'd like to chat about writing matters.
Alyson Faye
Alyson lives in the UK; her fiction has been published widely in print anthologies – DeadCades, Women in Horror Annual 2, Trembling with Fear 1 &2, Coffin Bell Journal 1 and Stories from Stone and in ezines, most often on the Horror Tree site, Siren's Call and The Casket of Fictional Delights. In May 2019 Night of the Rider, was published by Demain, in their Short Sharp Shocks! E book series and reached the amazon kindle top 10 best seller lists. Her work has been read on podcasts (eg Ladies of Horror), shortlisted in competitions and published in charity anthologies. Future work will appear in anthologies from Things in the Well, Mortal Realm and Twisted Wing Publishers.
She performs at open mics, teaches, edits and hangs out with her dog on the moor in all weathers.
https://alysonfayewordpress.wordpress.com/
Twitter @AlysonFaye2
Sign up for our Newsletter
Never miss a post from our team by signing up!