Epeolatry Book Review: The Ghost of Laurie Floyd by Courtney Lynn Mroch


Disclosure:
Our reviews may contain affiliate links. If you purchase something through the links in this article we may receive a small commission or referral fee. This happens without any additional cost to you.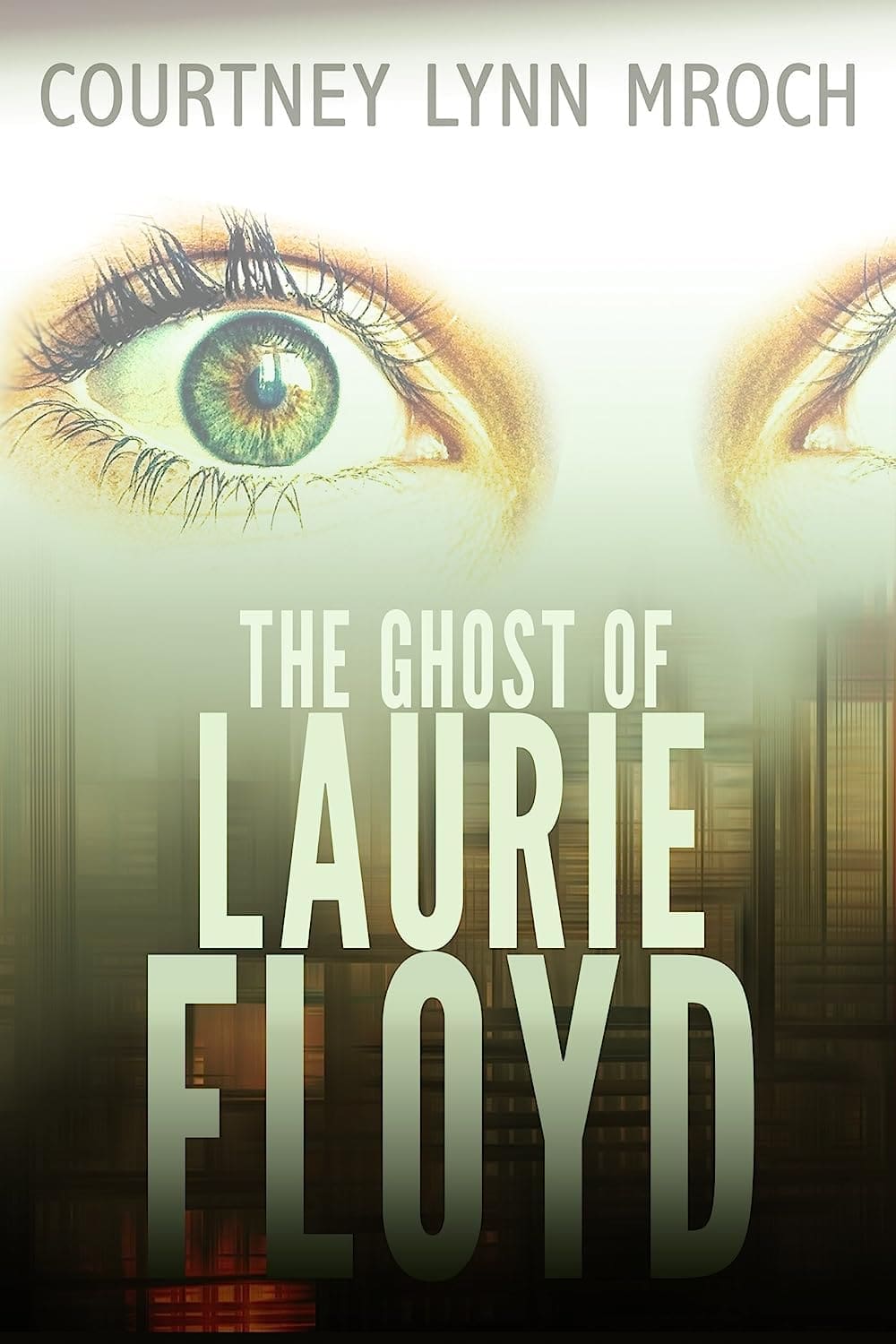 Title: The Ghost of Laurie Floyd
By: Courtney Lynn Mroch
Genre: Mystery
Publisher: Courtney Lynn Mroch
Release Date: 13th February, 2015
Synopsis: On her first day at Mayhugh & Horne, paralegal Megan Daniels witnesses a body plummet off the building. However, police don't find anything when they come to investigate. So begins Megan's association with the ghost of Laurie Floyd, a secretary who committed suicide from the building's roof a year earlier. Or did she? As Laurie leaves Megan more and more clues, it becomes evident she didn't take her own life. Someone killed her. But who? And why? Megan believes Andrew Kirkpatrick and Matthew Horne may know. Both are attorneys at the firm who have an interest in more than just Megan's work product. She finds herself drawn to Andrew and repulsed by Matthew, but can she trust her instincts? She joined the firm to work, not to solve a murder or fall in love. Both seem to be happening anyway. If she's not careful, her job and her heart won't be the only things she stands to lose.
A bit of background—I was following Courtney Lynn Mroch's website, Haunt Jaunts, for a good bit, when we sort of did a spiral-shaped connect…first, me compiling a couple of horoscope sets over there like I do on Horror Tree (but spooky-travel-based ones), and then I interviewed her for the Spooky Six, and then we started to annoy each other chat over email. I've had Courtney Lynn Mroch's book, The Ghost of Laurie Floyd, on my to-read shelf for a while, and I finally got the chance to read (and review) it for Horror Tree. (I purchased the book independently, with no request for a review.)
The Review:
As a youngin' I had an imaginary friend, one that I imagined was a ghost. We used to hang out in the attic. A family member wrote letters to me from the "ghost", and I wrote back—more from some secret longing to have a sister rather than a dedicated belief in ghosts…or imaginary friends, for that matter.
So, when main character Megan Daniels establishes an otherworldly connection with the "ghost of Laurie Floyd" I was intrigued to see what would come out of their paranormal-tinged relationship. Fittingly, I read it while adapting to a new workplace after over two years spent working from home. Unfortunately, no ghosts materialized under the glaringly bright fluorescent work-lighting, but I at least lived vicariously through Courtney Mroch's spooky tome. And I consoled myself that my first day/week/month wasn't so bad, in comparison to Megan Daniels' terrifying on-the-job experiences. 
The first chapter started off with an interesting hook, but the pacing was off in the initial chapters—the story dragged in spots and then another interesting bit was planted. But then I was back into a holding pattern while waiting for the next bit of action. Like I was reading a book in a coffee shop, and someone would come by and say "What are you reading" and after I'd answer (or even if I ignored them), I would still be distracted, and I'd have to go back a few pages to get back into the story's mood.
Eventually, the story line seemed to even out, (and I didn't notice that happening except in a few other places in the novel) and Mroch's suspenseful plot carried me along. I was turning pages to find out what had happened (or what was going to happen), and the transitions between slow and fast pacing seemed more natural and organic, rather than stilted.
And, of course, I knew there was going to be a romantic arc (I'm avoiding details because of spoilers) involving the characters both dead and alive. I was left a teeny bit disappointed (not in the fun red-herring sense) that the twist regarding the pairing-ups wasn't what I thought it might be. Still, I'm always misreading romantic cues, and I have very little romantic sensibilities, so, yes, it would be unfair to put my disappointment about who ended up with whom upon the author.
Once the story really got going, though, I enjoyed it, especially as I read it late at night with a storm brewing outside my window. I relished having an atmospheric and spooky tale to immerse myself in, while Nature did their best to match the book's mood. And there were definitely a few unexpected surprises in store for me when I reached the climatic end.
Here's hoping I get to read more about the paranormal adventures of Megan Daniels sometime in the near future!
Now, if you'll excuse me, I have a certain (and non-imaginary) paranormal-travel influencer-slash-friend to haunt via email.


/5
About the Author
Latest Posts