Epeolatry Book Review: Lilith Rising by Stephanie Ellis & Shane Douglas Keene


Disclosure:
Our reviews may contain affiliate links. If you purchase something through the links in this article we may receive a small commission or referral fee. This happens without any additional cost to you.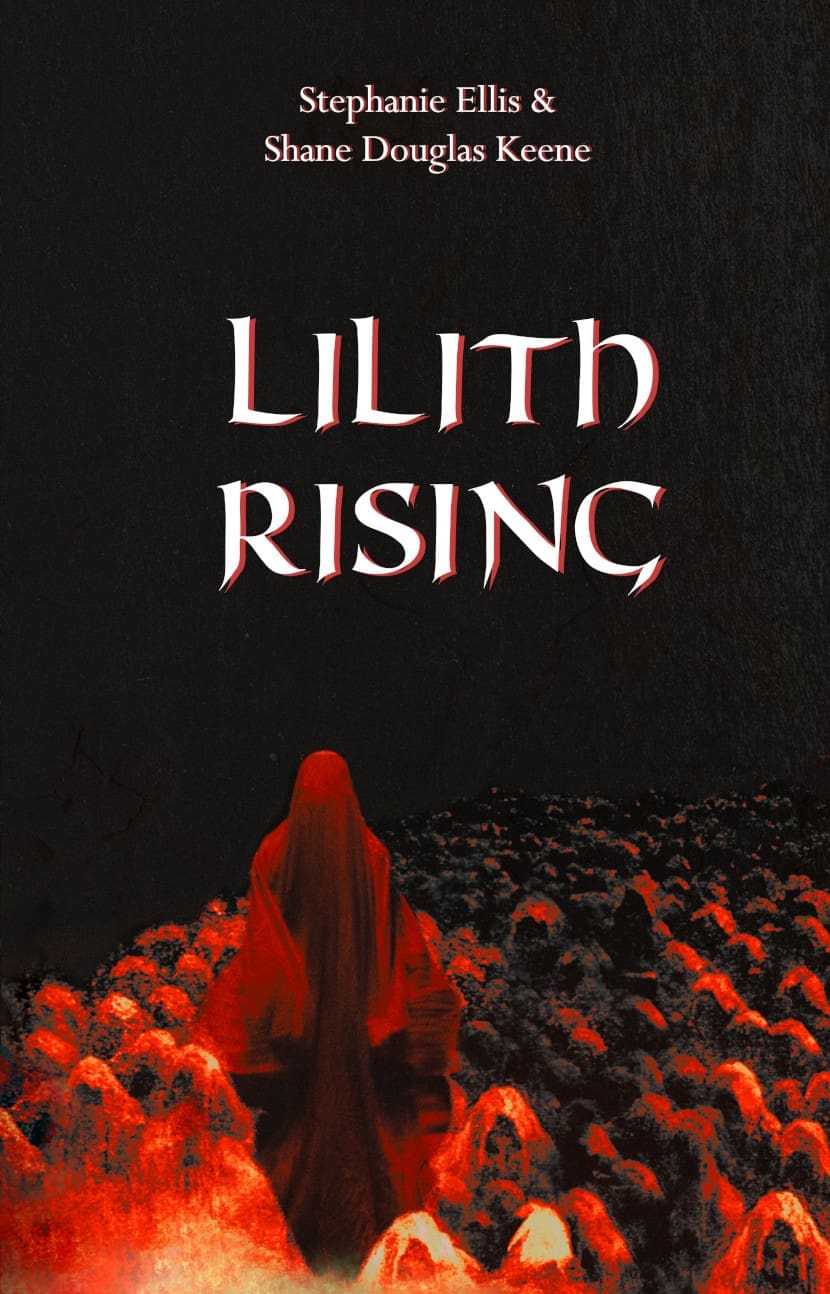 Title: Lilith Rising
Author: Stephanie Ellis & Shane Douglas Keene
Publisher:  Independent
Genre: Dark Poetry
Release Date: 14th October, 2022
Synopsis: Like evolution itself, nothing about the story in these pages was born of a plan. It's a collection of "What ifs." The authors didn't discuss the story in advance, they simply performed it.
The penultimate premise?
What if the biblical progenitors of humanity were bent on its eventual destruction?
The answer is here between these covers, in the form of a heavy-metal armageddon meltdown fueled by rage, passion, firepower, and hellfire. This is epic poetry like you've never read before—irreverent, gruesome, horrifying, heartrending. It will make you think, and it will clarify the meaning of the phrase:
Hell hath no fury like a woman scorned
Adam and Eve is one of the most well-known biblical tales, but before Eve, there was Lilith. The first wife who was banished from Eden for not obeying her husband and transformed into the earliest she-demon. Depictions of her continue to this modern day such as from the TV series Lucifer where Lilith redeems herself with love, which is great, but I think over time all of her depictions have lost how terrifying she was originally meant to be. So, when fellow Horror Tree writer, Stephanie Ellis, announced a new poetry project titled Lilith Rising, I jumped at the chance to read it and oh boy I'm glad I did.
Lilith Rising is a collaboration between two fantastic writers: Stephanie Ellis and Shane Keene. These two are amongst the most noteworthy horror writers in today's writing community. Ellis produces book after book and I wonder how she has time to breathe, while Keene's poetry sticks in the mind. Keene has a poetry collection arriving in the future which I can't wait for. The two of them have a well-crafted way with horror, so I knew I was in for a treat, but was unprepared for the winding tale they would take me on.
Lilith Rising reads like a novella disguised as poetry. In the introduction, the pair share that Ellis concentrated on the character Lilith while Keene focused on Adam, and despite knowing this, I could not identify which poet was speaking. Their voices unified in a majestic blend while keeping the characters' attributes separate from each other. Ellis's Lilith is a vengeful, malicious woman with powers that raises her above humanity and impacts every soul across her path as she teaches her daughter the way to view the world. Keene's Adam is full of rage and guilt, seeking an end to his tormentor, Lilith, and he follows her, always a step behind and too late to stop her.  
The poetry packs a punch; it's full of darkness, blood, and power. The fierce imagery comes with carefully selected metaphors and similes that reinforce the landscape and the elements at play. References to old retellings are slid in effortlessly, causing no ripples to deconstruct the rest of the free-verse.
However, it's not just the words that have the spotlight. I've worked with Ellis before on a recent publication (Aire Reflections, edited by Alyson Faye and Corinne Pollard) for which she provided a beautiful cover, and the cover for Lilith Rising is no exception. Its pages were astounding with extra delights that I did not expect. Black, fading illustrations join many of the poems, adding a vague visual to the imagery described. I think they also aid any reader who struggles to visualise such a chaotic world.
It is no easy feat, collaborating with another writer, especially when the project begins as just an idea. Yet Ellis and Keene have achieved this, and I do admire their teamwork which is clear from their introduction. Lilith Rising is unique, transforming what we barely know about the woman/she-demon into a modern bringer of an apocalyptic world. My favourite poem is 'Know My Name', and certainly by reading this to the end, every reader will know her name.


/5
About the Author
Latest Posts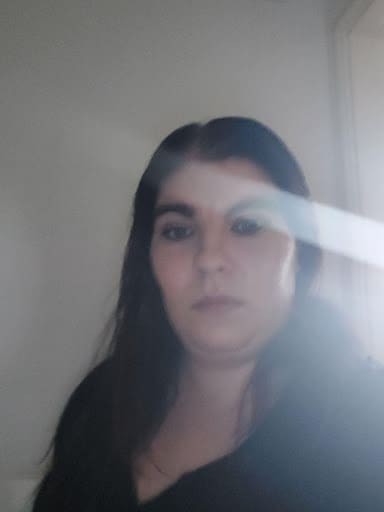 Corinne Pollard is a new disabled horror writer from West Yorkshire, UK with published works in Sirens Call eZine and Trembling with Fear. With a degree in English Lit and Creative Writing, Corinne has always enjoyed the world of dark fantasy. Aside from writing, Corinne enjoys metal music, visits to graveyards and shopping for books to read. 
Twitter: @CorinnePWriter