Epeolatry Book Review: Varieties of the Weird Tale by S. T. Joshi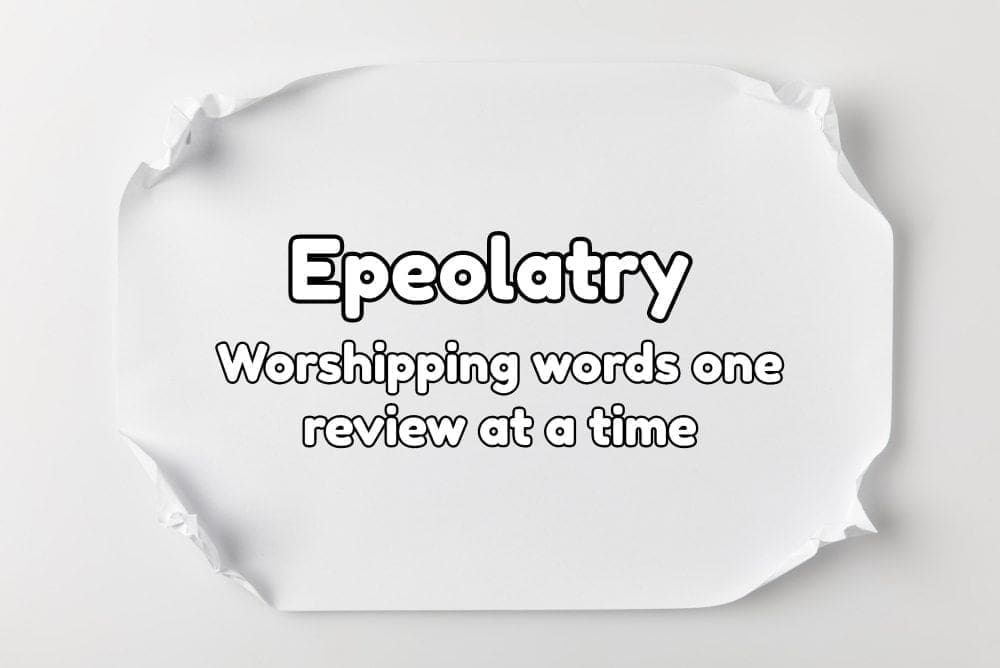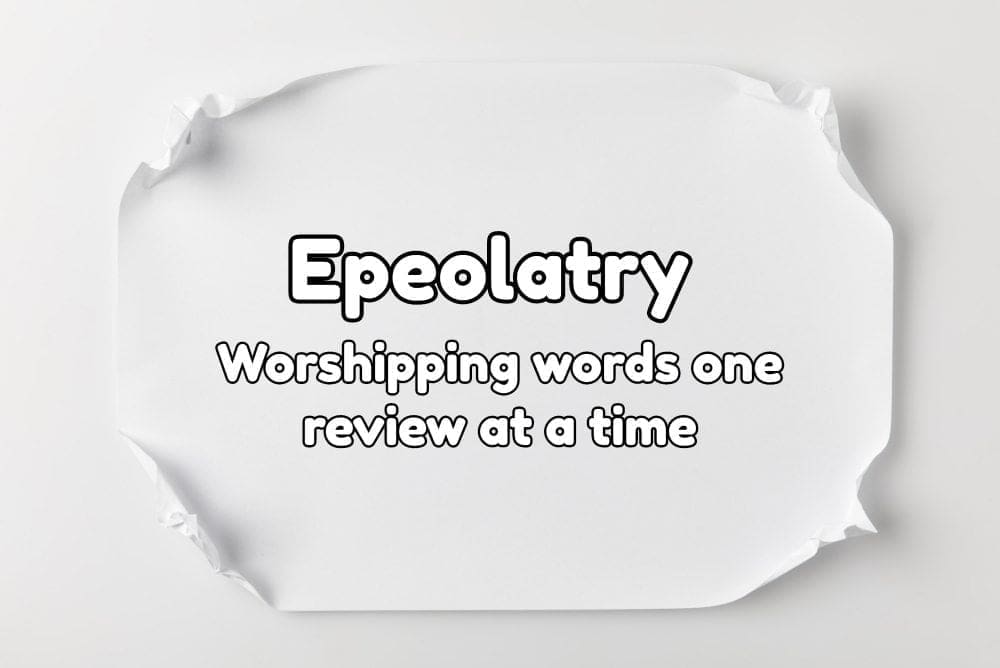 Disclosure:
Our reviews may contain affiliate links. If you purchase something through the links in this article we may receive a small commission or referral fee. This happens without any additional cost to you.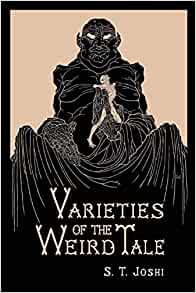 Title: Varieties of the Weird Tale
Author: S. T. Joshi
Genre: Horror
Publisher: Hippocampus Press
Release Date: 1st May 2017
Synopsis: In his forty-year career as a critic and editor of weird fiction, S. T. Joshi has had occasion to study many of the leading writers of fantasy and horror fiction, and this book embodies some of his most provocative discussions on weird writers over the past century or more.
The "golden age" of weird fiction ranged from about 1880 to 1940, and Joshi studies such leading writers as Ambrose Bierce and Bram Stoker, as well as little-known but fascinating figures such as Edna W. Underwood and Gertrude Atherton. Bierce's pungent political satires, rarely discussed by critics, are analyzed in detail, and we learn of both the lives and the writings of such pioneering writers of ghostly fiction as Mary E. Wilkins Freeman and E. Nesbit.
The early decades of the 20th century saw the emergence of such titans as Lord Dunsany and M. R. James, and Joshi provides penetrating glimpses into their variegated work. This was also an era of lesser-known figures, and Joshi shows how the work of Sax Rohmer, Irvin S. Cobb, and Maurice Level contributed to the development of weird fiction. Contemporary writers ranging from Ramsey Campbell, Thomas Ligotti, and Caitlín R. Kiernan are also studied in detail.
All told, this volume provides illuminating glimpses of many of the leading writers of the weird tale over the past century and a half, and also adds to S. T. Joshi's stature as the leading critic of weird fiction today.
In Varieties of the Weird Tale from Hippocampus Press, S T Joshi expands upon his earlier work of essays on the weird tale. The first volume (The Weird Tale) analysed the writing and appeal of traditional practitioners of this horror subgenre, such as Arthur Machen, Lord Dunsany, Algernon Blackwood, MR James, Ambrose Bierce and, of course, HP Lovecraft. 
Joshi extends the time period under consideration. It stretches all the way from the golden age of weird fiction (beginning with Bierce) through the era of Lovecraft, to the contemporary scene. The most recent writer to appear is Caitlin R Kiernan.
Joshi is a well-known expert on Lovecraft and weird fiction, having edited and written histories of supernatural fiction, weird fiction, Cthulhu Mythos, and more. For budding authors hoping to learn more about weird fiction, the pertinence of his analysis and the thoroughness of his historically based presentation makes this book an excellent starting point. 
Some of the analysis is quite thematic, which I always appreciate. There are essays on 'Christianity and Paganism in Two Dunsany Novels', and 'Science and Superstition: Fritz Leiber's Modernisation of Gothic'.
The old masters are all present this time around, with more analysis of MR James and Ambrose Bierce. There's also a wider range of established leading names such as Donald Wandrei and Sax Rohmer. One of the most notable elements of The Weird Tale was that there were no female authors. Thankfully that isn't the case in this follow-up volume. Excellent writers, such as Gertrude Atherton and Mary E Wilkins Freeman, are treated in detail.
Every writer has their drawbacks. With Joshi, it's the decided way in which he expresses himself. The introduction to this volume singles out the poor reading taste of the mass public in general, and (related to this) the success of writers such as Anne Rice and Stephen King (whose works I rather enjoy as it happens) for particular attack. There's not much room for differing views. It's easy for an academic to fall into that trap as the sole author of a work of criticism, but I recently reviewed Rhetorics of Fantasy by Farah Mendelsohn, and was struck by how successfully this pitfall was avoided. Likewise, there is an advantage to having multiple contributors, as the willingness to explore varied viewpoints showcased in, The Cambridge Companion to Fantasy Literature.
I'm never a fan of critics complaining about the popularity of mass-market books. There's simply no need to be snobby about reading material we all enjoy. In regard to authors who are much loved in the horror genre, it seems almost foolhardy to alienate their readership. The weird tale doesn't lessen the achievements of Lovecraft and his fellows in any way. Vastly popular writers such as Stephen King, Dean Koontz or Clive Barker may be onto something, too.
Notwithstanding my thoughts above, Joshi has much to teach writers developing within the ambit of the weird tale, or within the horror genre. And you don't need to agree with a critic on every point in order to learn a great deal from them. Joshi's strength lies in his encyclopedic knowledge of his subject matter, and this provides a firm foundation for his worldview of genre fiction.
Enjoy!
About the Author
Latest Posts
They are a non-binary writer and reviewer of fantasy and horror fiction. They are a Contributing Editor with Albedo One Magazine and a reviewer with the British Fantasy Society and Schlock! Webzine. Their fantasy novel 'Dagmar of the Northlands' is out now on Kindle and Smashwords. They have had short fiction published in many anthologies from small presses and in a number of magazines, including The Horror Zine. They also hold a Postgraduate Certificate in Creative Writing from Newcastle University.