Epeolatry Book Review: Growth by Elin Olausson


Disclosure:
Our reviews may contain affiliate links. If you purchase something through the links in this article we may receive a small commission or referral fee. This happens without any additional cost to you.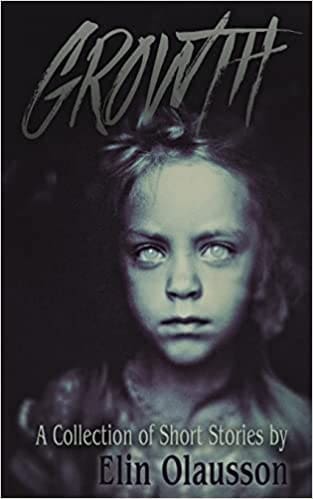 Title: Growth
Editor: Elin Olausson
Publisher: Dark Ink
Genre: Horror
Release Date: 20th June, 2022
Synopsis: Twenty dark tales of psychosocial horror fill the pages of Elin Olausson's stunningly creepy short story collection debut. Three sisters live isolated in the wilderness, unbothered, until their world shatters with the arrival of a stranger. A young man revisits the childhood home where his sister danced and his mother died. A woman is promised the house of her dreams and goes mad when she doesn't get it. Two evil teens stand united against the world, until one of them falls in love. In an abandoned asylum in the desert, a girl chants her own name.
Filled with madness, darkness and the truth of the human condition, Olausson's stories will leave readers thinking about their own sanity and questioning the motives of those who are closest to them.
Writing a piece of fiction in present tense is tricky; veterans warn writers to use the approach sparingly and only in cases of urgency. In many stories, such an approach quickly wears on the reader or even feels awkward or out of place. Elin Olausson, however, pulls it off with such skill, I can't imagine her stories written any other way. Her meticulously crafted quiet horrors are not simply creepy: they slash into the psyche with twists both unexpected and chilling. I had been familiar with her pieces "Uncle," "Chalk," and "Razor, Knife" previously and considered Olausson gifted; when I read the rest of her debut collection, I was left awe-struck. 
In "Roadkill," the opening tale, Linda and Dolores live an isolated life, save for the occasional visit from Gabriel, who brings them news from the outside world. Travelers venturing past their house at night are greeted with an unhappy surprise. Linda herself is isolated and has created a world of her own in a lonely shack filled with other people's belongings. "When I come back inside a while later she's in the kitchen, knife in one hand and an apple in the other. She chops it in pieces, shoving them into her mouth and chewing soundlessly. The pale flesh is streaked with maggot trails, running here and there like scabs. The knife slices through a live maggot, and I look away. In front of the sink I spot that feather from before. It's crumpled—one of us must have stepped on it. Just another speck of dirt on a filthy floor. 'I didn't ask for this,' Dolores says, apple kernels dropping from her mouth into her lap. 'We're just surviving. That's all we've ever done.' I don't know what she wants me to say, so I stay quiet. In fact, I'm not sure she's talking to me at all."  The story's tone grows more ominous until the plot arc shatters deliciously into a million shards. The reader will return to read the story again just to collect the breadcrumbs surreptitiously dropped from the very first lines.
When a new family moves into the Mansion—called this by the narrator's family because of its incongruence to others in the neighborhood, Anna introduces herself to the new residents and makes instant friends with their daughter, a black-haired girl with blood-red lips. Titled after Anna's nickname for her beautiful companion, "Snow White" builds tension with the same quiet hallmarked ferocity of Olausson's fiction. "People died on our street. Not while we lived there, but before, and the once-pretty bungalows and terrace houses lined the road like broken shells. I don't think my parents noticed it at first. The desolation. Our house is a good one—two stories high, with a large basement and an attic. We even have a porch. But no matter in which direction you look, there are untamed gardens and weeds that have wormed their way through cracks and blocked doors. Our dead neighbors' windows are black eyes staring into nothing, and a few tiles slide off the roof of the house next door every time there's stormy weather. Many of the houses have been demolished, of course, leaving only foundations behind bushy hawthorn hedges. Every time I go grocery shopping I have to walk past them—the remnants, the reminders…A deserted land, and I am the only one here." What seems to build as an admiration by a reticent schoolmate stealthily spirals into something much more malevolent until again, Olausson slyly pulls the rug out from under her readers.
There isn't a weak entry in Growth, though a few tales shine especially bright. The intriguing new neighbor trope resurfaces in "Laurent," but this time, the tale's narrator finds shelter in her neighborhood's hiding places, and when Laura appears, living with her grandmother in the "witch-house" just down the lane, their household becomes a haven for the withdrawn pre-teen, even as the specter of Laura's unseen twin brother haunts her curiosity. Family secrets take center stage in "The Ice," when Nina, the youngest of the sisters, dreams of their late sibling Viola in their isolated hut "beside the cold, dangerous lake" and discovers the secret they have hidden from her. In "Slither," Aura is sent to live with Vera and Ivan when her mother is forced into rehab, but the "wet slithering sound" coming from Ivan's mother's house next door draws Aura's full attention. 
Keep a close eye on Elin Olausson, a relatively new reverberation in the symphony of dark fiction authors writing today. Her stories read on par with those of other powerhouses in contemporary psychological fiction—Iain Reid, Asa Nonami, Alex Michaelides, Gillian Flynn—and saunter with creepiness of the highest caliber. Growth is a must-read for anyone who appreciates literary horror, as it's certain to finish as one of 2022's best releases in the genre. 


/5
About the Author
Latest Posts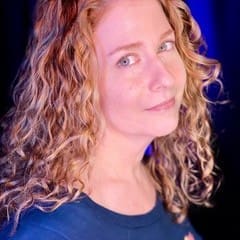 Rebecca Rowland is a New England-born author of dark fiction and editor of horror anthologies. Projects releasing this summer include the anthology in tribute to the late, great Anne Rice Dancing in the Shadows, the transgressive weird horror Shagging the Boss, and the speculative fiction hybrid Optic Nerve. For a preview, visit RowlandBooks.com; for a peek at what shiny object she's fixating on this week, follow her on Instagram @Rebecca_Rowland_books.