'Dead New World' Blog Tour – The Art of Writing the Undead

It's not as easy as it sounds to write about zombies. So many people do it these days, a writer has to have an angle. Something that makes their zombie story stand out from the crowd. Maybe the zombies in a particular story look like clowns with fluffy, pink hair. That would be original. But no, these days, a zombie story has to have a great hook.
With my zombie novel, DEAD NEW WORLD, there are a couple of wrinkles added to the zombie genre. By far the biggest is the notion that people can survive a zombie infection. Not everybody, mind you. Probably not even 1% of the people infected. But no virus is 100% lethal. As such, I wondered what that would be like if a person survived a zombie infection. Yes, there's a similar idea in the film 28 WEEKS LATER, but those people don't really undergo any massive transformation. They don't even really get infected. Instead, those victims stay normal, although they can infect other people. In DNW, anyone who survives infection becomes a human-zombie hybrid. Parts of them look human, the others zombie. These people can also communicate and even control the zombies. I always wanted to explore the idea of a survivor interacting with healthy humans, and the reaction that would create.
The other wrinkle I threw in was a slant towards religion. The villain in DNW, called The Revered, is a human-zombie hybrid. He's also a former preacher, and he believes that zombies are God's new Chosen Ones. The Reverend wants to give every human in the world the chance to take this next step in evolution. Also, from a personal angle, I would think the dead rising from the Earth would not only make people embrace religion, but believe with every fiber of their being that God existed. Otherwise, how else could the dead walk around? Everyone in DNW is spiritual in some manner, and that comes from how the zombie apocalypse has shaped this dystopian world the characters live in.
Apart from that, I added a few other changes to the typical zombie genre. Instead of having only slow or fast zombies, the ones in DNW are one or the other, depending on whether or not their bodies are still going through riga mortis. DNW is actually focused more on military-style, BLACK HAWK DOWN kind of action, instead of the typical zombie horror. Although, there is a little of that thrown in as well. Mostly though, I just wanted the zombies to inform each character in an individual way. Because of someone's experiences in the zombie apocalypse, they may have come out the other side worse than the zombies themselves.
There are lots of pitfalls and obstacles to dodge, in order to write a satisfying zombie tale. The main thing is to be aware of what's come before, to avoid repetition. And don't make the story about the zombies. Tell a story that happens to have zombies in it. That way, a writer is almost guaranteed to make their zombies entertaining.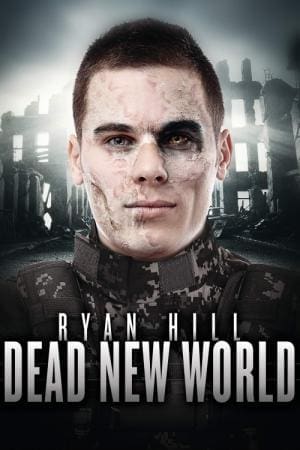 When the the leader of a powerful cult kidnaps the woman Holt loves, he teams up with his best friend to save her from a fate worse than death.
Fans of Jonathan Maberry's ROT & RUIN and AMC's hit series, The Walking Dead will devour Hill's action ­packed take on the Zombie genre. DEAD NEW WORLD is now available at Amazon and Curiosity Quills. Get to know more about Ryan in this exclusive letter to readers
Zombies aren't mindless anymore.
Before the world fell into chaos, the undead existed only in the imagination. Now, more of them walk the earth than living. Zombies move about freely, while humans entomb themselves inside concrete barricades to stay alive.
All that, while the leader of a powerful cult – known only as Reverend – becomes the next threat to the rebuilding United States. Believing zombies to be God's latest creation, making humanity obsolete, he wants to give every man, woman, and child the chance to become one. With his combined army of humans and zombies, he may well get his wish.
Best friends Holt and Ambrose went up against the Reverend once. Holt lost a foot and a zombie bit Ambrose…though he survived the virus, only to become a human-zombie hybrid, reviled by the living and unwelcome among the dead. When the Reverend kidnaps the woman Holt loves, the race is on to save her from a fate worse than death.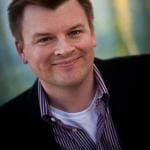 Ryan Hill
Growing up, Ryan Hill used to spend his time reading and writing instead of doing homework. This resulted in an obsession with becoming a writer, but also a gross incompetence in the fields of science and mathematics. A graduate of North Carolina State University, Ryan has been a film critic for over five years. He lives in Raleigh, NC, with his dog/shadow Maggie. Ryan also feels strange about referring to himself in the third person.
Connect with Ryan at: Website | Facebook | Twitter | Google+ | GoodReads | Tumblr | Instagram

Spread the love and enter to win the tour-wide giveaway!
Keep up with the tour by stopping by one of these fabulous sites:
Oct 13th: Buy Zombie
Oct 13th: LuLo Fangirl
Oct 14th: I Smell Sheep
Oct 15th: Stuart Conover's Author Page
Oct 16th: I Read Indie
Oct 16th: Romance Junkies
Oct 17th: Drew Hayes Novels
Oct 17th: Indie Authors, Books, and More
Oct 19th: Horror Tree
Oct 20th: Paranormal Book Club
Oct 21st: Run With Jackabee
Oct 22th: Sizzling Book Blog
Oct 23rd: Literary Escapism
Oct 24th: Wicked Lil Pixie
Oct 24th: Literal Addiction
Oct 29th: Bea's Book Nook
Oct 30th: Not Everyone's Mama
Oct 31st: Tanya's Book Nook
About the Author
Latest Posts
Stuart Conover is a father, husband, published author, blogger, geek, entrepreneur, horror fanatic, and runs a few websites including Horror Tree!