Trembling With Fear: Year 6 Is Available For Pre-Order!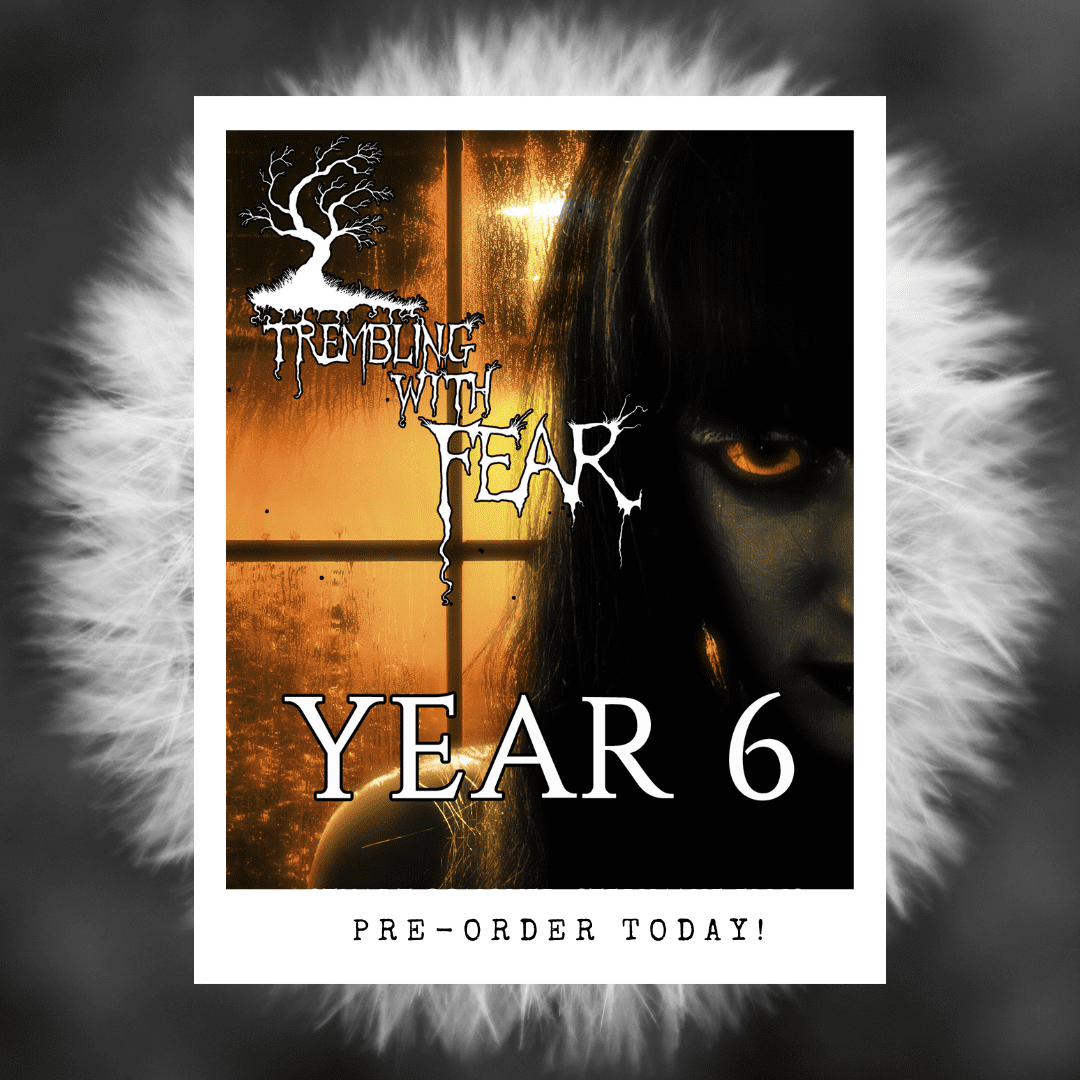 Hello all!
I'm thrilled to share that 'Trembling With Fear: Year 6' is now available for pre-order on Amazon and is officially being released on October 9th. Physical copies 'should' be available on the 9th as well, depending on Amazon moving it forward and not having any last-minute snags. We're doing things a little differently this year. Instead of splitting up everything that we've published in 2022 into 2-3 volumes, we'll be releasing this as one complete set. Moving forward, this is likely how we will schedule future releases in the series as well.
Due to work and the MBA program that I'm in, I would like to apologize to the authors included; we were not able to send the details to the authors included in this release ahead of time. I'm hoping to get an official e-mail out soon but still have a week and a half of my overly-hectic schedule, and I don't believe a full author list was tracked this last year with the editorial transition so it is going to be a couple of days worth of work to get that together. (We've actually been up for pre-order for almost a week now and I haven't been able to make this announcement until now.)
It's so exciting to have this installment out in the wild!
Synopsis:
Dive into the churning vortex of the imagination in the sixth edition of HorrorTree.com's Trembling with Fear anthology. This spellbinding collection presents the pinnacle of speculative fiction, printed throughout the year 2022 in our online 'Trembling With Fear' magazine.
Our journey across the speculative cosmos spans the vast spectrum of the genre, touching down on the grim shadowlands of horror, the sparkling expanses of science fiction, the enigmatic realms of fantasy, and territories yet uncharted.
The tales in this anthology, handpicked from the digital quill of a diverse array of global voices, embody the electrifying thrill and bone-chilling dread that is the heart of speculative fiction. Their words weave realities that unsettle and intrigue, leaving the mind trembling on the precipice of the unknown.
As you traverse the surreal landscapes within these pages, brace yourself for narratives that gnaw at your nerves, spark wonder, and incite contemplation. The works within this anthology are not merely stories—they are portals to the myriad worlds that dance on the edge of possibility.
In this extraordinary Year 6 collection, you are not just an observer—you are an explorer. And every page turned is a new frontier. We hope you relish this odyssey into the strange and spectacular as much as we have cherished curating it. Enjoy the tremor.
Pre-order your copy of 'Trembling With Fear: Year 6' today!
About the Author
Latest Posts
Stuart Conover is a father, husband, published author, blogger, geek, entrepreneur, horror fanatic, and runs a few websites including Horror Tree!