Next Friday Join Flame Tree Press' First Annual Creepy Carnival!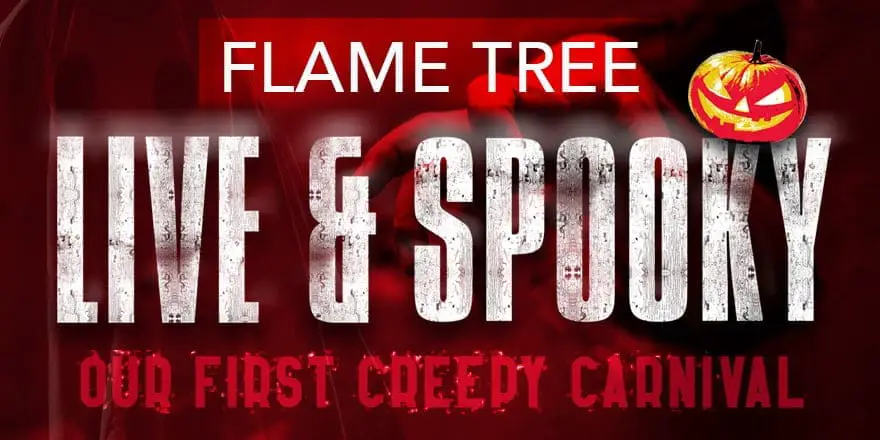 Flame Tree Publishing has made quite an impact on the writing community since they launched and now to help us through these quarantined times they are launching their first-ever annual Creepy Carnival! From readings to contests and more, this is the perfect way to celebrate the Halloween season while not being out and about AND interacting with a great group of creatives.
All of the details can be found in the press release below!
On October 30th, climb aboard the bone-chilling, fun-filled rides of Flame Tree Press' First Annual Creepy Carnival!
Featuring readings, panel discussions, live Q&A, special swag, giveaways, and more!
Friday October 30, 2020
4pm Eastern Time / 8pm British Time
Facebook Live @ FlameTreePress
YouTube @ Flame Tree Press & Audio
*** RSVP: http://flametr.com/livespooky ***
Featuring: 
The Hellish House of Mirrors – Fresh Perspectives on Mystery, Horror, & Fantasy Fiction

: a panel discussion about diversity and storytelling with Catherine Cavendish, V Castro, Faye Snowden, Melissa Prusi, P.D. Cacek, and J.H. Moncrieff

The Terrifying Twister – A Live Q&A with Jonathan Janz

: Hot on the heels of the release of "The Raven", one of modern horror's most buzzworthy authors answers questions about his books, writing and influences

The Fearful Ferris Wheel – The After Sundown Special

: Led by anthology editor Mark Morris, a collection of today's best and brightest writers —

CJ Tudor, Robert Shearman and Laura Purcell —

chat about influences, writing in lockdown, the real world catching up with fiction
The Ghoulish Ghost Train – From Pop Culture to Cult Classics

: Join authors John Everson, Hunter Shea, Tim Waggoner, and JG Faherty for a lively discussion about horror in books, films, and more
The Cruel Carousel – Pitching, Querying & Going Beyond the Writer's Craft

: Shopping a manuscript? Considering literary representation? Interested in a peek behind the scenes of the publishing world? Join this insightful and info-packed session with esteemed genre fiction editor Don D'Auria, literary agent and author Anne Tibbetts, and Flame Tree publisher and founder Nick Wells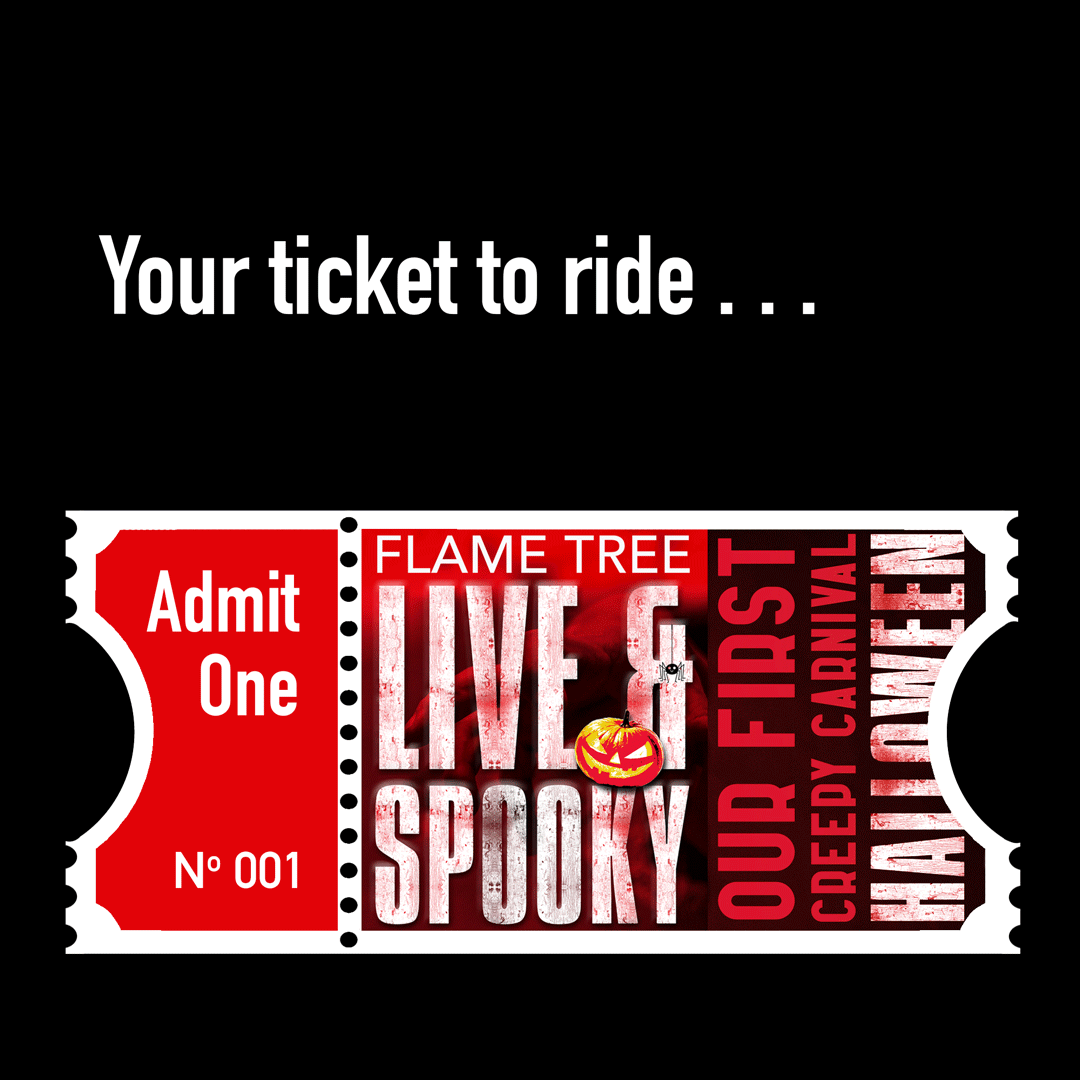 About the Event
Flame Tree Live & Spooky is set to take place over the course of approximately five (5) hours on Friday October 30, 2020. 
A virtual celebration of #spookyseason, Flame Tree's first annual Creepy Carnival will be simultaneously broadcast on Facebook Live, YouTube, and other platforms, and will feature a range of pre-recorded and livestream sessions with Flame Tree authors, contributors, and team members, as well as a few friends of Flame Tree. 
Attendees can expect to tune in for exclusive readings, lively discussions, and live Q&As, as well as the chance to interact directly with their favorite authors, gain knowledge from industry insiders, and to win special swag and prizes from Flame Tree.
About Flame Tree Press
FLAME TREE PRESS is the original fiction imprint of Flame Tree Publishing (est. 1992). Led by the Flame Tree publisher Nick Wells in London and executive editor Don D'Auria in NYC, Flame Tree Press was launched in 2018 with the goal of bringing together new authors and the more established; the award winners, and exciting, original voices in horror, suspense, science fiction & fantasy, as well as crime, mystery, and thriller fiction. Learn more about Flame Tree Press at www.flametreepress.com and connect on social media @FlameTreePress
About the Author
Latest Posts
Stuart Conover is a father, husband, published author, blogger, geek, entrepreneur, horror fanatic, and runs a few websites including Horror Tree!