Trembling With Fear 05/09/21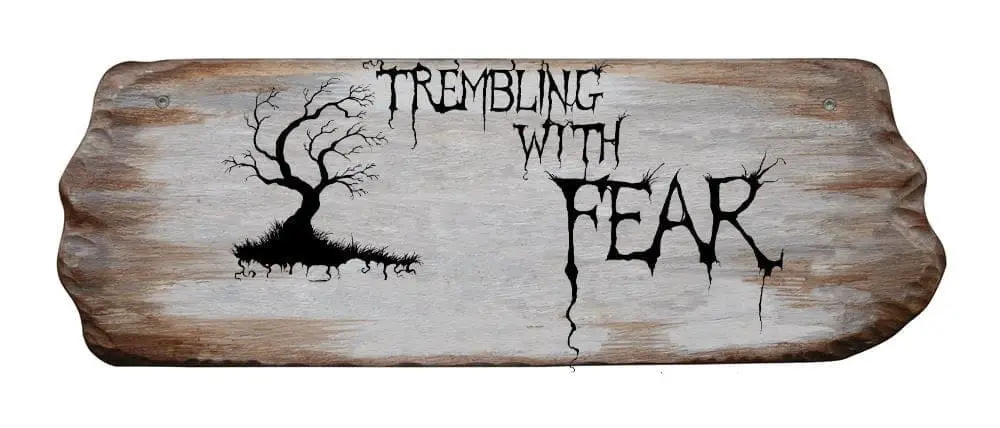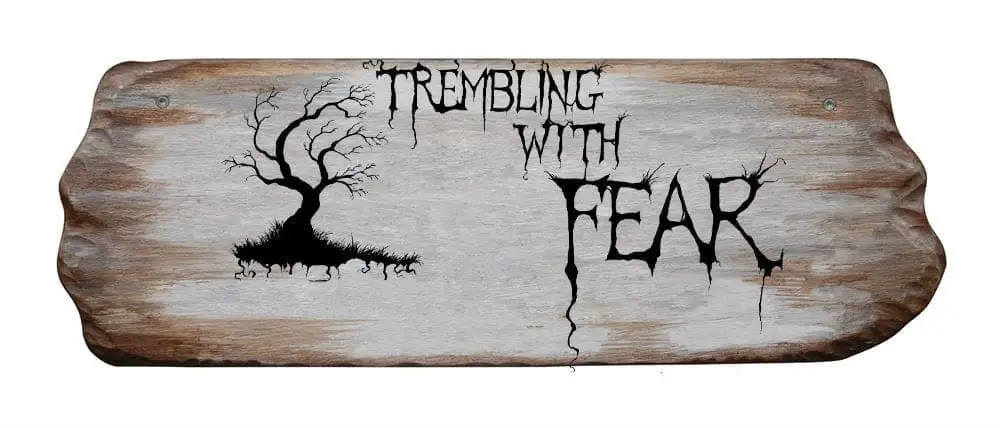 In amongst my writing time, I always try and find bits of software or learn new skills which I can use for those 'non-writing' aspects of our lives, eg promo and marketing.
With this in mind, I went back to creating graphics for an anthology I'm in and discovered this 'Free Online Book Mockup Maker'. Normally, I download book mockup .psd files and loading them into GIMP and have to faff around with layers and things – bear with me! This site is so much easier – choose the design you want, eg Kindle or standing book, upload the cover, choose .png (so you can change the background) or .jpg and that's it. It downloads your image. So easy and means more of us can make decent looking promo images for our work without having to fork out money we don't have. I hope you find it useful.
Before we go to the stories, here's my usual weekly reminder to check out the submission guidelines for TWF. Also remember we are currently closed to short stories (unless for one of the Specials) but open to drabbles, unholy trinities and serials.
The first story this week in Trembling with Fear is Murder by Lake by J J Munro is particularly enjoyable because it takes us to another setting. Different backdrops are more than welcome, it allows you to weave in extra elements to your story that might not sit so well in the standard setting and gives standard tropes a 'fresh coat'. The first paragraph directs you to the different geography as well as indicating what will happen there but it also contains a very casual, almost friendly sentence when the main character references his sister's death and follows it up with how she 'let me inherit the family estate', as if there was no effort involved. Flat sentences, banal words, throwaway comments juxtaposed against horror often strengthen the effect of the darkness described.
Grey Matters by Rickey Rivers Jr has a nice, almost sardonic voice directing its hapless human towards a trap.
Just Another Bad Dream by Connor Long-Johnson clashes apparent safety and reassurance against something so wrong.
The Song of the Forest by Alyson Faye turns the tables on a hunter in a short exercise on how to craft wonderful imagery with only a few words.
Enjoy our stories and send in yours!
Steph
Whelp. This weekend my house has been up for sale. In my area, a LOT of houses have had offers in on the first weekend. Please wish me luck for all the craziness it took me to get here.
Moving on, Trembling With Fear is, as always, currently on the lookout for new Drabble! We have a few through the first week of June (and a spattering past that for authors who have sent in a few ahead of time) though we always like to have a bit more of a cushion. Please send in your 100-word stories!
The next TWF physical release has inched closer with more artwork in our inbox AND the temporary redesign for the website is steadily moving forward. More on all of the above SOON!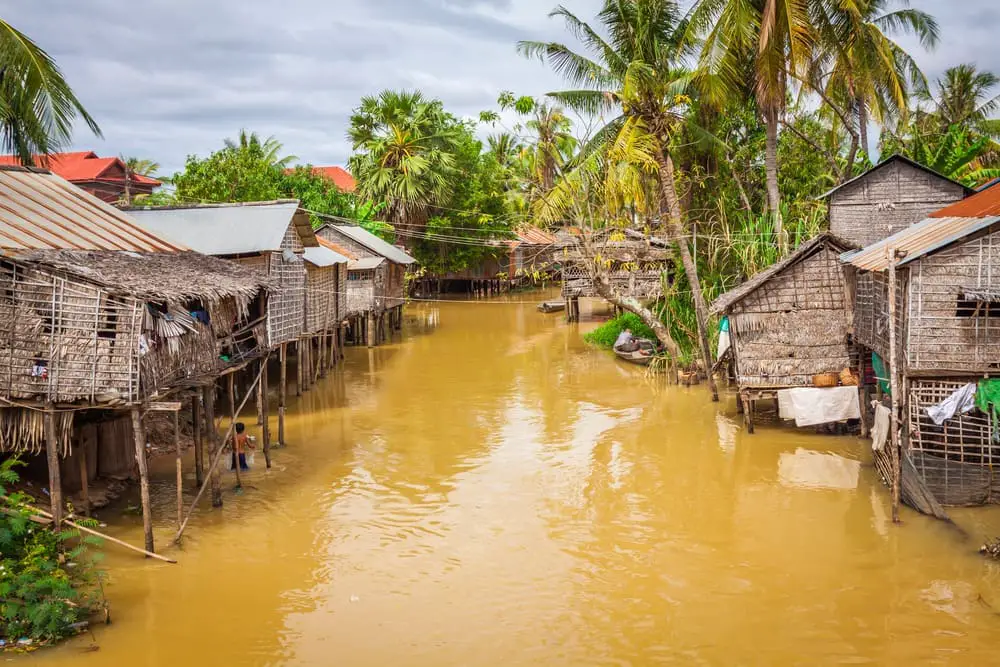 Murder by Lake by J J Munro
Tonle Sap Lake near Angkor Wat, Cambodia
The largest freshwater lake in Southeast Asia
You can swim the English channel, but you can't swim in Tonle Sap.  Trust me, I've done my research.  That's why I took my sister to Cambodia, so she could see the Angkor Wat — before she died and let me inherit the family estate.
Picture it.  The snows melt in the distant Himalayas.  The waters rush down the mighty Mekong, clogging its shallow basin.  Suddenly all that water backs up — flowing in reverse, all the way into Tonle Sap.  In Khmer, it means "large, freshwater lake."
Mostly, the lake covers 965 square miles of Cambodia.  But from late-April, it swells to 6,178 square miles — six times its normal size.  The old Angkor dynasties survived on its fish.  Later, when the water drains out, Tonle Sap becomes a miraculous rice paddy.
Shana and I boarded the little tour boat, like a dinghy on steroids, and carved our way across the great sluggish lake.  In parts, you can't see the shorelines.  Our young skipper babbled on about landmarks.  Floating schools, churches, basketball courts.  A whole city of lake folk and their fishing boats were left rocking in our wake.
Shana leaned back, let a hand drift in the water.  Our boatman screamed a warning.  "No put hand in!"
Startled, she asked me: "Tom, how deep is the lake?"  
"Nobody knows.  Nobody has ever tried reaching the bottom."
She peered into the water.  "It's so brown.  I can't see a thing."
"That's the sediment," I explained.  "They say the minute you fall in you're dead.  Let me show you why."        
I moved closer beside her.  "The lake is full of sediment.  Under that water you'll find flooded mangrove forests and huge floodplains that grow crops."  
"So it's not polluted?"
"The sediment is natural."
"So why is it dangerous?"
"Because it's so thick you couldn't see your hand in front of your face.  Not even the sunlight penetrates the surface.  If you fell into that water and started swimming, you wouldn't know whether you were swimming towards the surface or swimming toward the bottom."
"How nice," she said with a shiver.
Minutes later, our boatman eased our craft to dock beside a floating restaurant.  "Eat, drink," he said.  "Watch your step."
We clambered onto the wooden deck of the ancient village house that bobbed in the slack current.  The boatman pointed to the woman who ushered us to a table.  "My wife."
We nodded a greeting, our hands clasped together Buddhist-style.  
It was pleasant sitting there, watching the sunlight sparkling on the lake, listening to the thrum-thrum-thrum of passing craft.  Shana got up to peer out the doorway.  The boatman and his wife were busy with their children.  Now was my chance.
I pushed my hands firmly into the center of Shana's back.  She was gone in an instant.  One splash, no more Shana.  I was millions of dollars richer.
I screamed out to the boatman.  "My sister — fell in — "
He raced to my side, shouting something to his wife.  
"Help," I begged him.
He nodded, seizing me, spinning me around, his hands plunging into my pockets.  I felt my wallet whipped out.  Next minutes, arms flailing, I was airborne.
The water closed over my head.  Thick, clogged, dark.  I saw what might have been sunlight overhead.  I was a good swimmer.  I struck out swiftly.  The sunlight vanished.  I cut through the thick dense water.  Like swimming in wet cement.  My lungs coped well.  I had air, I had power.
I kept swimming.
Suddenly grazed against a tree branch.
I'd reached the flooded forest.
Not all my millions could save me now.
As my lungs exploded, I settled into the sediment, wondering what the rice farmers would say a year from now.
J J Munro
J J Munro is a pseudonym used by Australian author and poet James Aitchison.  As J J Munro and Mike Rader, Aitchison writes horror and noir crime.  As James Lee, he writes Asia's biggest selling horror series for middle readers — Mr Midnight — which has sold over three million copies.  His work can be seen at www.flameoftheforest.com


Grey Matters
The great grey planet was barren. He found himself logging. "I hope someone's here, anyone."
"Considering the conditions of the planet you may not want company," said the voice. 
"I guess that's true."
In the distance the planet revealed a structure. It swirled into a mist. He made a run for it. Halfway there was writing on the ground.
"I can't read this, can you translate?"
"Sure," said the voice. "It says no humans."
"What does that mean?"
"No idea, we should keep moving."
He turned away. The misty sky surveyed his thoughts. 
"Don't think so much. It's probably nothing."
Just Another Bad Dream
"Dad!  
He got up from the bed and shuffled to the door.
When he got to the boy's room he wasn't surprised to see it empty aside from the growing pile of clothes by the bed and the closet door left ajar by the evening spring breeze. 
"Dad something was touching me!"
"Dude," he walked over and gave the boy a reassuring squeeze of the shoulders, "there's nothing here. I'll lock the closet door and you get back to sleep. Okay?"
"Okay."
After he had left, the boy drifted back to sleep, the pair of hands still massaging him gently. 
Connor Long-Johnson
Connor Long-Johnson, currently writing his thesis on the fiction of Stephen King at the University of Greenwich in London, England enjoys writing short stories in the Gothic, fantasy and Science-Fiction genres He has had various works published, three short pieces of fiction with HorrorTree's Trembling With Fear, another in Breaking Rules Publishing's horror anthology The Hollow and two with Science-Fiction website 365tomorrows. He can be found at cljohnson.co.uk.
The Song of the Forest
The snow-laden sky presses down on the watching figure. The stag stands, as if inserted into a painting, supple skin twitching, horns scraping the sky.
The gun lifts. A sliver of movement. The stag flees and flurries of snow shower from the trees, smothering the hooded hunter.
An eagle cries, and the trees creak and weep – rivers of sap and splinters, shrouding the interloper in a savage cocoon.
Hail bombards his body, and flattened, he chokes on snow and tastes blood. Around him the predators circle. The grey wolves eye him and sniff the copper-scented air. 
Hunter is now hunted.
Alyson Faye
Alyson lives in West Yorkshire, UK with her husband, teen son and four rescue animals. Her fiction and poetry has been published in a range of anthologies,(Diabolica Britannica/Daughters of Darkness) on the Horror Tree, several Siren's Calls, Page and Spine, by Demain Press (The Lost Girl), The Casket and Sylvia e zine.
Her work has been read on BBC Radio, local radio, on several podcasts (Ladies of Horror and The Night's End) and placed in several competitions.
She swims, sings and is often to be found roaming the moor with her Lab cross, Roxy.
Twitter : @AlysonFaye2
About the Author
Latest Posts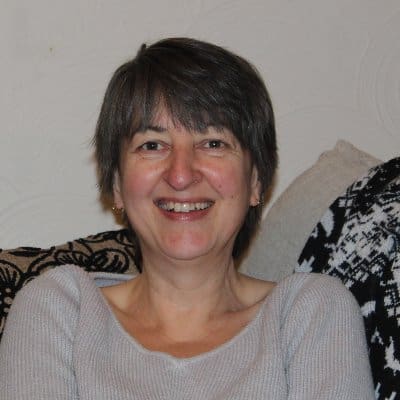 Stephanie Ellis writes dark speculative prose and poetry and has been published in a variety of magazines and anthologies. Her longer work includes the folk horror novels, The Five Turns of the Wheel and Reborn, and the novellas, Bottled and Paused. Her novel, The Woodcutter, is due for release via Brigids Gate Press in 2023. Her dark poetry has been published in her collections Lilith Rising (co-authored with Shane Douglas Keene), Foundlings (co-authored with Cindy O'Quinn) and Metallurgy, as well as the HWA Poetry Showcase Volumes VI, VII, VIII, and IX and Black Spot Books Under Her Skin. She can be found supporting indie authors at HorrorTree.com via the weekly Indie Bookshelf Releases. She is an active member of the HWA and can be found at https://stephanieellis.org, on Twitter at @el_stevie, Instagram stephanieellis7963 and also somewhere on Facebook.