'Stitches and Sepsis' Blog Tour: The Power of Research

Stitches and Sepsis – Guest Post
Liz Faraim
Many hours of research go into my writing. If someone looked at my internet search history without that context, they would probably be very concerned. Rest easy, all of those searches serve a purpose.
While writing Stitches and Sepsis I had to do a deep dive into the world of hospitals and wound care. I will try not to give too much away, but anything beyond this point might have some mild spoilers. You've been warned.
Okay, so in Stitches and Sepsis Vivian gets into yet another knock-down drag-out fight, and she sustains some series lacerations. Does she go to the hospital? Well, if you are familiar with how stubborn Vivian is, then you know she did not seek medical attention.
Sepsis soon follows. But what does that look like? Well, that is where my research started. I did extensive reading into how sepsis affects the entire body, as well as what septic shock looks like. Also, trust me, do not do an internet search for images of septic wounds (or do?).
So, Vivian lands in the hospital with septic shock, now what? Well… more research, of course! I read a ton, and also watched many videos on YouTube about how to insert and remove both foley catheters and nasogastric feeding tubes. Further research was done on IV lines and treatment protocols, as well as types of stitches, how long infected lacerations take to heal, how Sepsis can impact the body long term, and so much more.
I have always had a deep adoration for nurses and medical support staff, and the research I did for Stitches and Sepsis only increased my love for them.
Liz Faraim has a new contemporary lesbian thriller, Vivian Chastain book 2: Stitches and Sepsis. And there's a giveaway!
Adrenaline addicted veteran, Vivian Chastain, confronts the man who has been following her for days, only to find he has a message of dire consequence for her. Spurred into action by his news, she barrels head on into a tumultuous and violent series of events. Stoic and stubborn, Vivian lands in the hospital, fighting for her life.
During Vivian's lengthy recovery, her partner is released from jail and the two reconnect, stoking up the flames of their toxic union all while Vivian dives into a blossoming relationship with a new love interest who offers fulfillment and love, if only Vivian can figure out how to allow it all in.
Still on the mend, she learns that the coast is not clear as former threats return and continue to endanger her. While she cannot rest easy; friends, her work crew, and customers at the night club where she tends bar provide her with much needed fun, comradery, and support.
Vivian wrestles with her temper, her penchant for physical violence, and her overwhelming emotional baggage. Struggles from within and without threaten her existence, and in the moment when death is just a breath away, Vivian's brother shows up and changes everything.
Warnings: This book contains sexually explicit content which is only suitable for mature readers, graphic violence, self-harm, references to PTSD, domestic abuse, animal abuse, homophobic slurs, sexual assault (reference to past), death of a secondary character
Universal Buy Link
---
Giveaway
Liz is giving away a $20 Amazon gift card with this tour:
Direct Link: http://www.rafflecopter.com/rafl/display/b60e8d47181/?
---
Excerpt
"Show time," I said and pushed open the massive wooden door at the nightclub where I worked, switching into the role of confident bartender. I swaggered in and was nearly bowled over by the bassline of Ciara's "1, 2, Step" as it blared out of the speakers, rumbling in my chest. Buck, dressed in a perfectly starched security uniform, gave me a nod from her lectern in the narrow foyer. A line of women chatted excitedly as they waited for their turn at the lectern to pay the cover charge and get their hand stamp.
"Excuse me," I said as I squeezed past another cluster of women who were dancing and laughing animatedly. I hugged my tip bucket close to my chest so I didn't accidently graze any of them. They shifted to make room for me to pass, and one of them growled playfully. The growl was followed by someone grabbing my ass firmly. I didn't turn or even acknowledge the grope. Outside of work I would have shut that shit down, but here there was a certain amount of physicality to the job, albeit usually consensual. I knew damn well that later that night I'd strip off my beater and have women doing body shots off me, for a sizeable tip, of course, so I let it go and continued making my way through the crowd to my station at the front bar.
Tick, the DJ, transitioned to "Candy Shop" by 50 Cent. The crowd funneled out of the front bar to the dance floor in the back, which gave me a quick break in the rush to relieve the bartender going off shift, count out my drawer, and set up the station the way I liked it.
Jen, my barback, bounced up next to me with a big grin on her face. The unmistakable smell of weed wafted off her and I chuckled. She swung her long wallet chain around her finger and bumped hips with me.
"Coyote Ugly, baby!" she said over the music. I nodded and gave her a big grin. Coyote Ugly nights were always raucous fun, which meant big tips. We counted on tips to survive, so Sunday night shifts were not to be missed. Jen slid an American Spirit cigarette behind her ear and winked a twinkling, bloodshot hazel eye at me. A customer stepped up to my station. I gave Jen a pat on the back and stepped up to the bar to get to work.
The night built up in intensity as the crowd grew thick and the music got louder. Things peaked when Sheila, our boss, strutted along the top of the bar in heels, a fedora, thong and bra. She used Everclear to set the bar trough on fire, which whipped the women into a frenzy.
Once Sheila's performance was over, I helped her down and she waded into the crowd, hugging friends and talking to customers. Sly hands slipped dollar bills into her thong and bra as she passed by.
Despite being a chilly February night, it was hot and humid inside the club because of the crush of dancing bodies. Sweating, I shed my beater so I was down to my sports bra. Removing my shirt was always lucrative because it drew more customers to my side of the bar.
A woman in a silver sequined cocktail dress, hair and makeup on point, stepped up to my station and tried to talk to me over the noise. I leaned across the bar toward her and cupped my hand to my ear to signal that I hadn't heard her. She smiled and drew in a breath. Before she could speak, the smile turned to a grimace and her hand shot out, clamping down on my wrist. Her manicured nails dug so deeply into my flesh her nails snapped and broke through my skin. My arm flared with pain, but I didn't pull away because I knew something was wrong. Her eyes bulged and she froze, mouth agape. Concerned, I reached out and placed my other hand on her shoulder.
"Are you okay?"
Her hand went limp on my arm and she dropped to the floor like a sack of rocks, knocking two other people down with her. There was a moment of relief as her nails slid out of my arm, but the relief was quickly followed by the stinging sensation of open wounds and blood ran down my hand. I leaned over the bar and peered down at the woman. She was seizing violently. The people around her all stepped back, cleared a small circle around her. I sprang over the bar and began pushing people farther away from her.
"Buck!" I shouted over the music. "Buck!" I got up on my toes and looked toward Buck's lectern. She was craning her neck in my direction and I waved her over urgently. Buck immediately began making her way through the crush of the crowd. People responded quickly when they saw her security uniform and shuffled out of the way.
---
Author Bio
Liz has a full plate between balancing a day job, parenting, writing, and finding some semblance of a social life. In past lives she has been a soldier, a bartender, a shoe salesperson, an assistant museum curator, and even a driving instructor. She focuses her writing on strong, queer, female leads who don't back down.
Liz transplanted to California from New York over thirty years ago, and now lives in the East Bay. She enjoys exploring nature with her wife and son.
Pronouns: She/Her
Author Website: https://www.lizfaraim.com
Author Facebook (Personal): https://www.facebook.com/elizabeth.loud.16/
Author Facebook (Author Page): https://www.facebook.com/liz.faraim.9/
Author Twitter: https://www.twitter.com/FaraimLiz
Author Goodreads: https://www.goodreads.com/author/show/20769735.Liz_Faraim
Author QueeRomance Ink: https://www.queeromanceink.com/mbm-book-author/liz-faraim/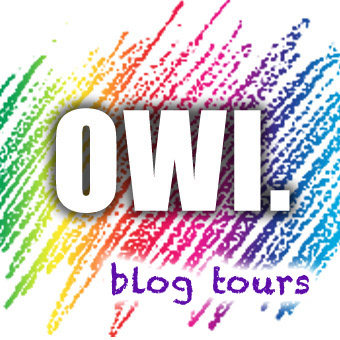 About the Author
Latest Posts
Stuart Conover is a father, husband, published author, blogger, geek, entrepreneur, horror fanatic, and runs a few websites including Horror Tree!