The Horror Tree Presents… An Interview with Steve Dillon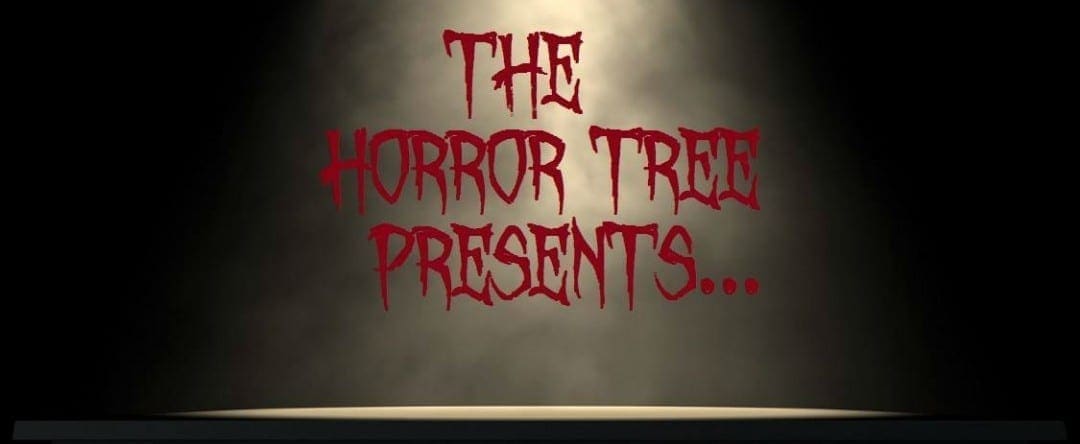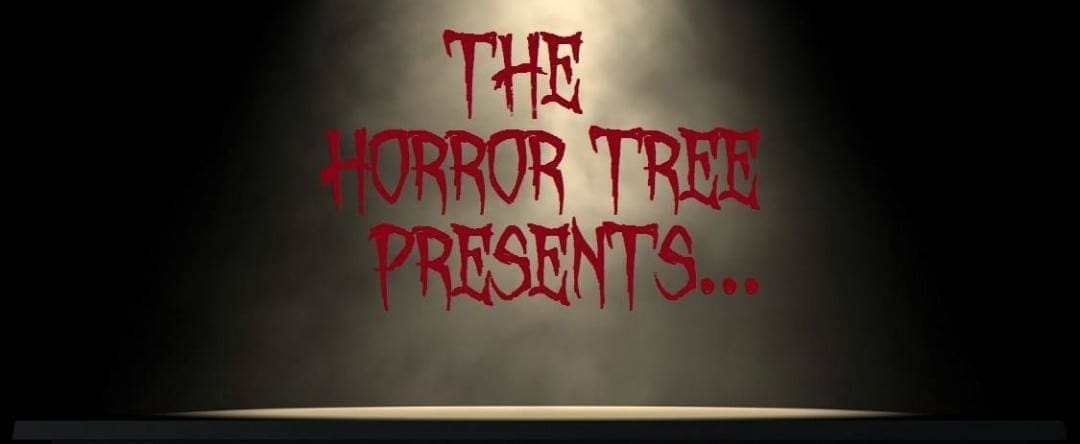 Ruschelle: Yo Cousin, how ya doing? I've missed you at the family reunions. LOL– Okay, simmer down with the nepotism people. Steve and I just happen to share the same surname. He's from the UK and Australia and I'm from the US.  Although, it IS a damn cool surname.
Let's discuss our in-common surname.  Have you ever used the Dillon name as one of your characters in a story? If not, you should!  So what kind of a personality would that character have to hold the high esteem of the Dillon moniker? Give us a little character development.
Steve: Lol, no I haven't (cuz!), but the nearest I came was the character Joe Dolan (which is intentionally also similar to John Doe…) Joe is the 'narrator' of events as they unfold in Refuge, and I often used Joe to tie-in much of the shared-world plot elements that run throughout the 36 stories that make up The Refuge Collection. Many of these stories are my own, and Joe's main storyline is told in The Empath's Tale, parts 1-6. As suggested, Joe is an empath, and is forewarned when things in Refuge are about to go to Hell… In fact, the first line (paragraph, actually) in The Refuge Collection is "Joe Dolan woke with a headful of hornets." These phantom hornets appear whenever there is trouble nearby and (initially at least) these inflict on Joe intense attacks of nausea and migraines. Joe doesn't know where this 'spidey-sense' comes from and sees it as a curse rather than a gift. The next 'gift' he receives, arrives in the form of shadow-cats which appear to protect Joe from the beings known as Hellbreed and their human accomplices. So, in a way Joe represents my own struggle to process all the 'bad stuff,' we're bombarded with daily – the information overload if you like. The overriding urge to write is represented by the hornets, and the desire to hide from life's traumas are represented by the shadow cats, which appear in various Refuge stories.
Ruschelle: You are the editor of the five books from the Things in the Well (www.ThingsInTheWell.info) series. Fill us in on the background behind that series.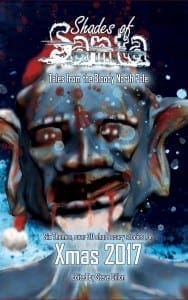 Steve: When I finished pulling both books in The Refuge Collection series for charity, I was exhausted. When I recovered from that, I returned to this hankering I'd had for several years to publish a few themed anthologies, so Between the Tracks – Tales from the Ghost Train was the first. I reached out to Clive Barker's folks and Ramsey Campbell (who'd kindly included one of his classics in Refuge) and thankfully they climbed aboard the ghost train. In part thanks to The Horror Tree, the submissions callout (as you'd expect) was overwhelmingly successful (be careful what you wish for). At the end of a daunting submissions review process and editorial slog, I ended up with an anthology of amazing stories. After that, organizing the next 3-4 books in the series has been plain sailing, with a new anthology released every three months. Book 4 is due out in April, and book 5 in July. I've also in this timeframe published two flash-fiction magazines under the Things in the Well imprint, for Halloween last year I published Trickster's Treats – Tales from the Pumpkin Patch, and for Christmas, I published Shades of Santa – Tales from the Bloody North Pole, both intended as annual publications.
Ruschelle: Which of the books was the most challenging to put together?
Steve: After The Refuge Collection, which was a mammoth collaborative undertaking, it was without a doubt the first Things in the Well anthology, Between the Tracks – Tales from the Ghost Train. Not only did I have to figure out the work-flow, the process, and the communications channels, it was very ambitious in its format – 23 stories: mostly new, with a few reprints from authors such as Christopher Golden, Ramsey Campbell and Clive Barker, plus some classic tales by M.R. James, Charles Dickens, as well as a mini comic-strip, an academic analysis of Barker's Midnight Meat Train, and an annotated version of the same. The annotations took a long time, especially formatting…
Ruschelle: There are so many concepts you could have chosen. So how did you choose the theme of each book?
Steve: Personal preference 😊 Trains have always fascinated me and provide a deep wellspring of inspiration, as well as offering a variety of archetypes, which I aim to include in each anthology. The second anthology was Below the Stairs – Tales from the Cellar, which I don't need to elaborate on (who isn't scared of cellars!), followed by Behind the Mask – tales from the ID. Masks can be terrifying as well as lifesaving, etc. The next was Beneath the Waves – Tales from the Deep, which while containing a couple of Lovecraft stories (Dagon and The Temple) and others inspired by the Lovecraft mythos tales, also contain a large number of stories inspired by more traditional or lesser-known myths and legends, or which introduce completely new fictitious nightmares. The next in the series will be Beyond the Infinite – Tales from the Outer Reaches, a dark sci-fi, and I haven't yet compiled the ToC for that one, but I can share with you I will include another Lovecraft story, The Colour out of Space. Smart people will realise each anthology has a positional or directional element in the title, and I still have one or two more which begins with Be… (Beside the Seaside – Tales from the Daytripper is not announced yet. Whoops, now it is!) And then I have in mind a number of others, if my energy levels and the support of my family holds out 😊
Ruschelle: Do you find it more challenging to be an editor or on the other side of the red pen, a writer?
Steve: It's much harder than I thought when I began. In either role, there is always something new to learn, and I've had great support, especially in my writing. Overall, I'd say editing is harder because there are times when I just want to stop editing so I can write, or paint.
Ruschelle: After following you through the bushes (question: why do you hang out in the bushes so much?) and peeking at you through bathroom windows, I've heard that your foray into writing is relatively recent. What was it that finally gave you the push to put blood to paper?
Steve: Actually, and this is pure coincidence, you've almost given away the title of a forthcoming anthology which I aim to publish in 2019 called In the Bush – Tales from the Outback, which will be set in Australia and/or New Zealand, although I will open up submissions to any writer who feels qualified to contribute. So, although I'd been published in fanzines, etc. I started writing seriously in 2015, which I saw as a way I could contribute to the global refugee crisis, and it just snowballed, and together the great folks who supported me and contributed to The Refuge Collection made a huge impact in the lives of two refugee families. So, thank you all. I had been writing for years before Refuge, and have several failed novels somewhere, plus very intense and self-deprecating poetry (and artwork) in my teens. I wrote a poem about Tutankhamen when I was 11 or so, and that was read on air on a local radio station (the same one Ramsey Campbell had a weekly slot on!). Then as editor of Adventurer magazine in the mid-80s, I wrote an editorial and advertising copy, and I also contributed to RPG game scenarios, etc. But since writing Refuge and in more recent stories, my writing has finally become okay, I think.
Ruschelle:  There are so many fantastical beasts and creatures out there in stories and movies. Is there one, in particular, you wish you had created?
Steve: Besides Clive Barker's pinhead, you mean? 😊 The ones that really do it for me are the human monsters like Hyde, but I'm lucky in that I have another creative outlet – my art – and it's there where my demons come to life more readily. Here's one for you to enjoy and is actually a 3D model I created on the PC. He was used as the cover for 'The Empath's Tale – The Complete Story' and is one of the Hellbreed I write about in Refuge: –
Ruschelle: Some people are fast writers (lucky bastards) and others are slow as the beginning of most 50's B monster movies. All stories come together differently I know, but approximately, how long does it take you to write a story from conception to polished and submission ready?
Steve: I have no idea. Honestly. I do write quickly, but sometimes I'm writing several stories at once, and sometimes it's just a snippet, an opener or something which I revisit several months (or years) later. Then I revisit each story so many times, painting and repainting it like painting a bridge. By the time one end is dry, you have to start painting again… Eventually, I think the story has enough 'coverage' or the deadline appears, and then I release it. In some case I've revised stories after they've been published, for example, The Fighter's Tale, which I started writing in August 2015 I think. It was certainly one of the first I published as part of The Refuge Collection. This was revised recently and touched up again yesterday ready to publish in Beneath the Waves – Tales from the Deep. I'm writing two novellas/novels at the moment, which I started in 2017 and I don't expect to complete either this year.
Ruschelle: You are a painter. Sweet. Other than fancy nudes with brushed pieces of phallic fruit and stinky cheese covering your subjects' naughty-bits instead of fig leaves, what does your artist-mind paint?
Steve: Chiefly the naughty bits. 😊 Of course, we all know the naughty bits aren't reproductive organs or orifices. They're usually much more secretive than that. Well-hidden you might say, and usually only surface when people's masks drop… I include dream sequences in my written and visual work, and these are often surreal, as I've been influenced greatly by the surrealists, the expressionists, the post-impressionists, as well as the usual gamut of dark fantasists like Goya, the Breughels, Bosch, and of course Clive Barker 😊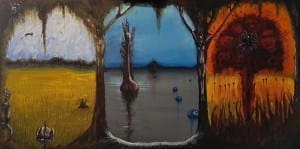 Ruschelle: Are your paintings anything like your writing? Do you paint anything horrific?
Of course not, they're all light and bright 😊 I know this is primarily for writers, but do feel free to post this, one of my latest pieces called Edenocalypse – the pleasure, the promise, the pain!  And/or post the Shades of Santa book cover below. TY.
Ruschelle: Have you painted any monsters…in the nude?  If not, I want you to paint me one, artists' choice. LOL
Steve: Yes. Lots, in both senses…I've attended many life drawing classes, as you'd expect, and have been a life model as well, which I think is important for any artist who wants to acquire an empathy and to bond with the model and their process. It can get very painful standing still for any length of time. You can also get quite stiff at times… One day I'd like to arrange a class where everyone sits and paints in the nude, but where the subject is clothed, or hold an exhibition where the viewers remove their clothes and walk through a glass circular tunnel while being carefully observed by an artist and their clothed model.
Ruschelle: Which brings you the most creative satisfaction, writing or painting?
Painting as an outlet I suppose, it can provide a quick fix, a catharsis. Writing is much slower even when I'm writing quickly and requires much greater effort. I generally see painting as more emotive, more visceral, and writing as a more cognitive process, although both carry emotional investment and thought. So, there is a huge overlap. For me, playing the saxophone 'free-form' is also therapeutic in a similar manner.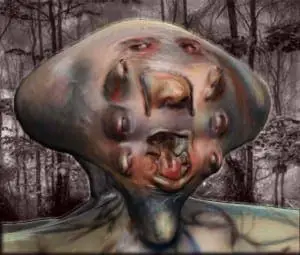 Ruschelle:  Do you ever plan on combining the two? Penning a story and painting scenes here and there to follow it and enhance the experience?
Steve: Like Clive Barker's Abarat? Wow, that's a beast (albeit a fascinating and wonderful one) which appears to consume Clive's life these days. I don't think I could do that, but I have used several of my pieces as both interiors and cover art for eBooks, as well as printed books and magazines.
Ruschelle: You've said that real life is scarier than fiction. I tend to agree. Is there anything ripped from the headlines ala S.V.U from past or present that you might consider reworking into one of your books?
Steve: In one sense, it's all ripped from life, isn't it? The best example I can give is The Refuge Collection, which I was compelled to produce after watching the global refugee crisis on TV – the proceeds from this mammoth work by all forty+ writers and artists went to charity. Here's a tiny extract if I may. It reads a bit like a dream sequence because Joe is experiencing a vision in the mode of Charles Dickens' A Christmas Carol: –  
"What crime they must be guilty of if any? Perhaps their faces didn't fit, or the colour of their skin, their clothes, what they carried, or some other trait that didn't fit the mould. They walked the line of refugees for some time. Joe saw all manner of sickness, disease, hopelessness and above all, despair…
"The line stretched on.
"At one sentry hut, a soldier was verbally abusing a terrified young woman. She was shaking her head and sobbing. Finally, the guard snatched the baby from her arms and threw it to another of his kind. The second soldier caught the screaming baby and held it aloft triumphantly – a trophy. It was a sick, bizarre game of football and Joe feared the baby might be thrown again – or kicked – to yet another player.
"The woman stopped crying and began unbuttoning what remained of her tatty blouse. The soldier who'd taken the baby pushed her into the hut. The others dumped the baby on a rubbish heap piled up on the side of the road while they huddled around the sentry hut. Joe couldn't unglue his gaze as the first soldier removed the gun from his shoulder and began to unbuckle his belt.
"Joe squeezed his eyes together and bit his lower lip, throwing his head to the heavens. The baby was crying. Tears escaped from Joe's closed eyelids."
Ruschelle: That is a disturbing image. Well done! So, do you have a project that is just… elusive? A project you want to work on or but for some reason or another you just haven't or can't or won't?
Steve: Yes. I want to publish a book of unfinished tales, both my own and others. I have the cover art and promo material ready, I just don't have enough time to manage the process. Want to help, cousin?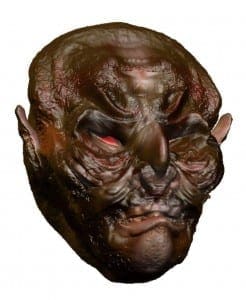 Ruschelle: You are an aromatherapy masseur. Cool. I didn't realize scents needed to be kneaded and felt up!  I'm learning new things every day. I feel this might be an interesting bit to MASSAGE into a story and maybe even an erotic horror story. What if scents need a 'full release" massage? Humm… You have 100 words to pen a smack of drabble.  GO!  I won't even time you.
Steve: You researched well, young Jedi 😊 Aromatherapy is proven to work in various ways, physiologically, emotionally and physically. It can even work viscerally (Rosemary can aid concentration, while Rose can aid relaxation.) I incorporated aromatherapy into The Empath's Tales, and Joe's wife is an aromatherapy masseuse. In the first story (page seven), Joe showers with sensual oils, leading to his self-gratification: –
"The dream's meaning drained as quickly as the water from the shower…
"He reached up and his fingers found the last of the body-wash Elspet had made up especially for him. She'd blended a few drops of an invigorating eucalyptus with a salving lavender, the universal cure-all among aromatherapists. To this, she'd added a touch of jasmine for its uplifting effect. It reminded Joe of his wife's perfume, pulling him back in time to when they'd first met…"
Ruschelle: I think I now need some alone time…Writers are always morphing and evolving.  So, looking back, is there any story or book you've written that you wish you would have written differently or you could change somehow?  Or are you of the mindset that once it's written that's the way it should be, and one should move along?
Steve: In the digital age, stories can evolve too, and one of my favourite stories was The Neverending Story by Michael Ende. I frequently revisit stories I've already written, in some cases published. This is primarily to improve them, such as The Shiraz Train, which was published in Refuge and again as a revised version in Between the Tracks. Likewise, The Fighter's Tail was repurposed and revised for Beneath the Waves. There comes a point, though where the law of diminishing returns kicks in, and it's generally best to move on, otherwise rather than improving the story you're merely changing it… which can also be fruitful in some cases.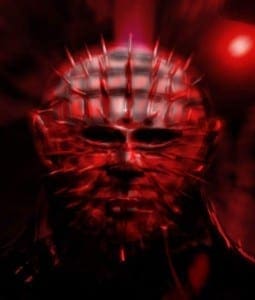 Ruschelle: Which one of your stories do you feel would make a great horror film?
Steve: Although most of my stories are introspective, internalized dialogue inspired by the protagonists' responses to the world, I've been told by some of my editors my writing can reach cinematic moments at time, and I think the one I'm working on now – The Beard – is writing itself in that way. I'm referencing many movies in the story, and I'm currently inspired by John Wyndham's The Day of The Triffids, which I hope shows…
Ruschelle: Could you give us a sliver of what you're working on right now?  What do your newfound fans have to look forward to?
Steve: Two novels. Or novellas. I'm not sure because they both started as short stories. And a third, a thriller that I've had to put on hold. Here's a snippet (this is the current opening) from The Beard:
"Although he'd worried about it for years, retirement held no fear for Ray Standish, former Sherriff of the Blissland and District Police Department. On the contrary, it gave him peace and solace, knowing every day spent pruning the fragrant geraniums he'd grown from tiny pot-plants, or tying the woody aromatic jasmine plants to the archway which led from one section of the enclosed garden to the next, was another day spent safely hidden away from the horrors that had chased him from his birth-town of Blissland. Horrors that had sent him running, screaming for his mother, and gasping – naked – from the place he'd called his home for thirty-three years."
Thank you, Ruschelle, for some great questions. I'll leave you with a jump ahead by a couple of chapters where you'll be introduced to another protagonist, Denzell Darwin…
"But the man didn't assault Darwin, he merely wept as he stammered and moaned, dribbling into his beard.
"He's just desperate, Darwin told himself. But his racing pulse and his churning gut told him something else. Proximity to the creature urged a response in his bowels, arousing in Darwin some primal fear.
"The man tried to speak once more, but when his mouth opened it oozed a thick, dark liquid.
"It was blood.
"Blood – Urgh."
Ruschelle: And thank YOU, Steve, for your fantastic answers. See you at the family reunion. I hear this year it's in Silent Hill. Triangle Head is bringing the potato salad. Sweeeeet.
You can follow Steve and his work via the below links:
https://www.facebook.com/SteveDillonArtist/
https://www.facebook.com/stevedillonwriter/
About the Author
Latest Posts
Ruschelle Dillon is a freelance writer whose efforts focus on the dark humor and the horror genres. Ms. Dillon's brand of humor has been incorporated in a wide variety of projects, including the irreverent blog Puppets Don't Wear Pants and novelette "Bone-sai", published through Black Bed Sheet Books as well as the live-action video shorts "Don't Punch the Corpse" and "Mothman". She also interviews authors for the Horror Tree website.
Her short stories have appeared in various anthologies and online zines such as Strangely Funny III, Story Shack, Siren's Call, Weird Ales- Another Round and Women in Horror Anthology Vol. 2, Sanitarium Magazine, Dark Voices and Fear and Fables. Her collection of short stories, Arithmophobia published by Mystery and Horror LLC, is available through Amazon & Barnes and Noble. Summer 2020, Black Bed Sheet Publishing will release her dark Novella, The Stain.