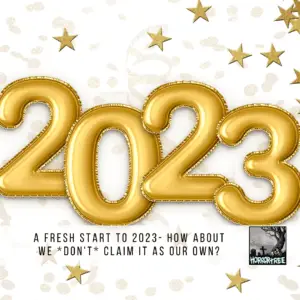 2022 was a bit of an ongoing horror story for me, with this volume of the trilogy reboot starting in 2019 (see what I did there?). In all seriousness, I went into 2022 saying it was going to be my year.  I was so gung ho.
It was a huge mistake.
This year I promised myself and others I'd write more articles (here being a prime example.  I've written a dozen.  I've posted…this one?), that I'd publish more books, I'd launch my podcast.  I had a huge list of things that I could have done. Could being the operative point.
Could is a difficult one too, because I'm looking back now and I'm miserable because I didn't get everything I wanted to do, done.  And quite honestly, the later I got in the year the less I got done, the more I felt guilty, and the less motivated I was.  It was like a self-fulfilling loop. Get less done, feel guilty, lowering what I could get done, slower work, more guilt. Repeat.
(more…)