Story Worms: Split Priorities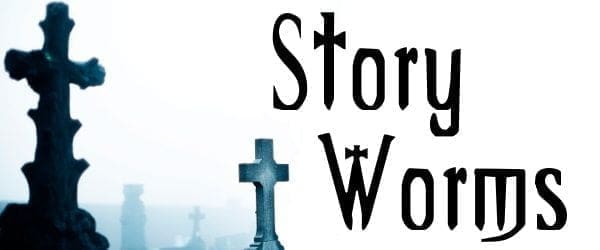 It can be difficult to balance everything in life; just sorting out which writing deadline is coming up soonest can be a bit of a head spinner. But when you add a day job, and a family into the mix, it starts to feel like you're being pulled in too many directions, spreading yourself a little thin.
This has always been a problem of mine. Trouble is; my enthusiasm eyes are bigger than my spare-time belly. In the past few weeks, I've taken on two new commitments, both fighting over the teeny-tiny amount of spare time I actually had. In addition to that, I've taken my writing career to the next level, and registered as a self-employed writer. Oh yes, this thing is serious now.
My first new commitment is a book group. I love to read, and I love to read widely. Besides being interesting, relaxing and enjoyable, reading widely, and out of your own genre, is excellent research for your own writing. Anything you're bad at writing, you need to be good at reading. For me, that would be romance (I can write sex scenes like a pro, but get totally lost in the flirting that comes before that), and action. Action is my big weakpoint. Those are the scenes that I will change my entire plot for, just so that I can avoid writing one.
I recently finished a short story for submission, the final scene of which was a fight scene. My first attempt at it was, to put it mildly, abysmal. Thank goodness for my writing group. They tore it to shreds, and rightly so. After some hard advice, and a little action-scene reading, I executed the ending with far more competence. I'm certainly no action master, but I don't think the prospect of writing some will turn my blood cold anymore. So I now have a long list of recommended novels to read, to learn how to write a fight scene with skill.
My second new commitment is a big first for me, and a project that makes me feel like I'm wandering around in the dark a little. A friend of mine, who is a very talented illustrator, came to me with an idea for a comic. He asked me if I would write it for him. I loved the idea; which I can't go into I'm afraid, but it's dark, and it's creepy, and it's just the sort of thing I love to write. I didn't have to think twice about saying yes.
Then the panic set in. I had no idea how to even start. I Tweeted the very talented Howard Tayler, who I know from the Writing Excuses podcast, and he put me on to the blog of Jim Zub, which is packed with help and advice. I still feel like I'm floundering a little, but I'm really getting my teeth into the story now, and I cannot wait to start seeing the illustrations.
It helps that I'm a very visual writer; able to conjur up, very graphically, the images of everything I write. We're hoping to get the comic launched next Spring and, if it goes well, we plan to write more together. You never know; I may discover something I'm really good at here.
So I'm trying to pick up calls for submissions that give me a little extra breathing space. Calls with long deadlines, or calls for very low word counts. But I need to learn to say no to things. To stop commiting to everything that sounds interesting. I keep saying this to myself, always feeling like I'm up to my limit with commitments, but another one will keep slipping its way into my life. Still, it keeps things interesting. So here's to the next project I don't really have time for!
About the Author
Latest Posts
Angeline Trevena is a British author of dystopian urban fantasy and post-apocalyptic fiction. She has an impressive backlist of novels, a series of worldbuilding guides for authors, and short stories appearing in various anthologies and magazines. Despite the brutal and dark nature of her fiction, Angeline is scared of just about everything, and still can't sleep in a fully dark room. She goes weak at the sight of blood, can't share a room with a spider, but does have a streak of evil in her somewhere. Find out more at www.angelinetrevena.co.uk