Ongoing Submissions: Our Name Is Amplify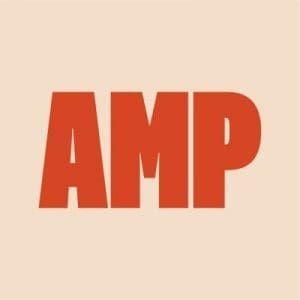 Payment: $15
Theme: Short stories
Note: Goal is to boost women, BIPOC, LGBTQ2S+, and international authors.
AMPLIFY welcomes submissions from emerging writers all around the world! We aim to use our platform to boost women, BIPOC, LGBTQ2S+, and international authors. If that's you then we'd love to read your writing!
Translations are embraced and encouraged.
We believe artists should be compensated appropriately for their work, but because we are a very small organization, we can only offer payments of $15 per acceptance at this time. Hopefully we will be able to raise this in the near future!
Fiction – Short stories or longer excerpts of unpublished work no longer than 2,000 words.
Poetry – Please submit up to 3 poems not exceeding two pages per poem. If specific formatting is needed, please send in PDF form.
Drama – This can be a one act play or excerpts from a full length play not exceeding 15 pages.
Nonfiction – Can include genres like memoir, essays, and reportage not exceeding 2,000 words. Please send the entire piece and not a proposal.
Criticism – We love reviews of recently published or forthcoming books! Keep in mind that we are a platform to highlight women, BIPOC, LGBTQ2S+, and international voices, so please ensure that your choice of book meets those requirements. If you would like to write a review for us, please email [email protected] with the subject line "Book Review for AMPLIFY" along with potential titles and your pitch for the piece before it is written.
AMPLIFY is a digital magazine and submissions are always open. Please do not hesitate to reach out to us via social media or through our email if you have any questions, comments, or concerns. We love to hear from you and will assist in whatever way possible!
We absolutely welcome difficult topics in your writing, but we will NOT publish anything that could be offensive or discriminatory in nature. Our highest priority is maintaining a safe environment for our readers and writers, so we have a zero tolerance policy for this type of submission.
To submit to us, send your piece(s) in an email to [email protected] with the subject title '[GENRE] piece for AMPLIFY by [YOUR NAME]'. Please also include an up-to-date author bio. Acceptances will be received on a rolling basis.
Via: Our Name Is Amplify.
About the Author
Latest Posts
Stuart Conover is a father, husband, published author, blogger, geek, entrepreneur, horror fanatic, and runs a few websites including Horror Tree!