DEFUNCT: Legendary Tales
This post is being kept for archival purposes. It looks as if this publication ceased to exist sometime shortly after October 2020, though an official announcement could not be found.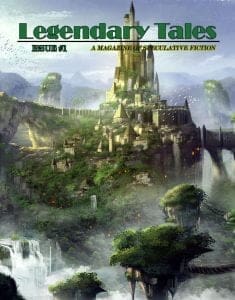 Payment: $.01 per word up to 7,500 words
Theme: strong character-driven speculative fiction stories
What Are We Looking For?
We are looking for new original short stories in the speculative fiction genres:
Science Fiction
Fantasy
Horror
Paranormal
Supernatural
In general, we are interested in strong character-driven stories. We do not want stories that have explicit sex or violence, rapists, or child abusers.
Original Short Fiction
Submissions must be between 1,000-7,500 words.
Stories must be in English.
Payment for original fiction is $.01 per word up to 7,500 words.
Submit your work in Shunn Standard Manuscript Format.
You can send through submissions through Moksha
Reprints
We do not accept unsolicited reprints.
Rights and Rules
No simultaneous submissions.
We try to respond to all submissions within 30 days.
Via: Legendary Tales.
About the Author
Latest Posts
Stuart Conover is a father, husband, published author, blogger, geek, entrepreneur, horror fanatic, and runs a few websites including Horror Tree!