Interview with Mat Clarke, founder of The World Writer's Collective

Interview with Mat Clarke, founder of The World Writer's Collective
By Angelique Fawns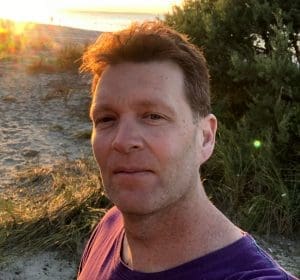 Mat Clarke is providing a place for new writers to learn, share, and get involved in a supportive community. The best part? Much of it is free, or costs only a nominal fee. Based in Melbourne, Australia, Clarke is creating an international destination for contests, editing, and writer promotion. His community provided me with my first contest win, my first author webpage, and my first taste of helpful short story feedback. Contest winners can have their work published in an anthology. The first edition is available on Smashwords called Melbourne Writers Social Group Anthology: A Winter Selection of Short Stories.
I sat down with Clarke to learn more about his vision and future plans.

AF: How did The World Writers Collective get its beginnings?
MC: WWC was created when the Melbourne Writers Social Group realized we needed a platform to allow us to show off our writing. Most of us are/were beginner writers and would easily be lost on larger platforms such as Amazon, Smashwords or Goodreads. On WWC we felt we could share our work within our small community and slowly grow it from friends and family, then out to the world.
AF: I found your group when I was first picked up my figurative fiction pen, and found it a wonderful resource. You've expanded into several different avenues since you started your project, can you tell me about that?
MC: To enable everyone to have a project to strive for, we created writing contests, writing retreats and a symposium, with more planned for the future. None of these ventures make money and often cost money, which is something we prefer would be the opposite to help fund additional events, but for now we enjoy our successes and have hope for the future.
AF: It's wonderful that you devote so much of your own time to running this group. When you have time, what do you create/write yourself?
MC: I write thrillers mostly, but dabble in many areas. Usually only writing what I want to write. I am currently editing a novel about a cop and what he has to deal with each day. It involves lots of swearing and violence from the community, as well as suicide, much of which goes unreported. It is fiction, but derived from an experienced background. It may start out as a gritty and somber story, but becomes humorous (although a little dark) and has a Bridget Jones's Diary feel as he goes through multiple relationships and family issues until he works out what he really wants with life..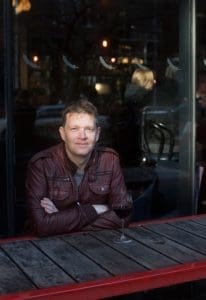 AF: Bridget Jones's Diary is one of my favorite books (and movie) of all times! Any advice for submitting writers?
MC: Write what you enjoy and enjoy what you write. If you want to be published then edit lots and lots and have other people read you work and give feedback.
AF: The WWC has a good free service on the website that enables writers to access feedback from other members. What's in the future for your collective?
MC: It would be great to have a place where we can meet that is ours. A place that is for all creatives where everyone can meet, exchange ideas, is free of charge and gives creatives as much opportunity as they need. As well as a comfortable space to write.
You can check out the World Writers Collective at https://www.worldwriterscollective.com.
About the Author
Latest Posts
Angelique Fawns writes horror, fantasy, kids short stories, and freelance journalism. Her day job is producing promos and after hours she takes care of her farm full of goats, horses, chickens, and her family. She has no idea how she finds time to write. She currently has stories in Ellery Queen, DreamForge Anvil, and Third Flatiron's Gotta Wear Eclipse Glasses. You can follow her work and get writing tips and submission hints at http://fawns.ca/.