Epeolatry Book Review: Venomous Words by Jeff Oliver


Disclosure:
Our reviews may contain affiliate links. If you purchase something through the links in this article we may receive a small commission or referral fee. This happens without any additional cost to you.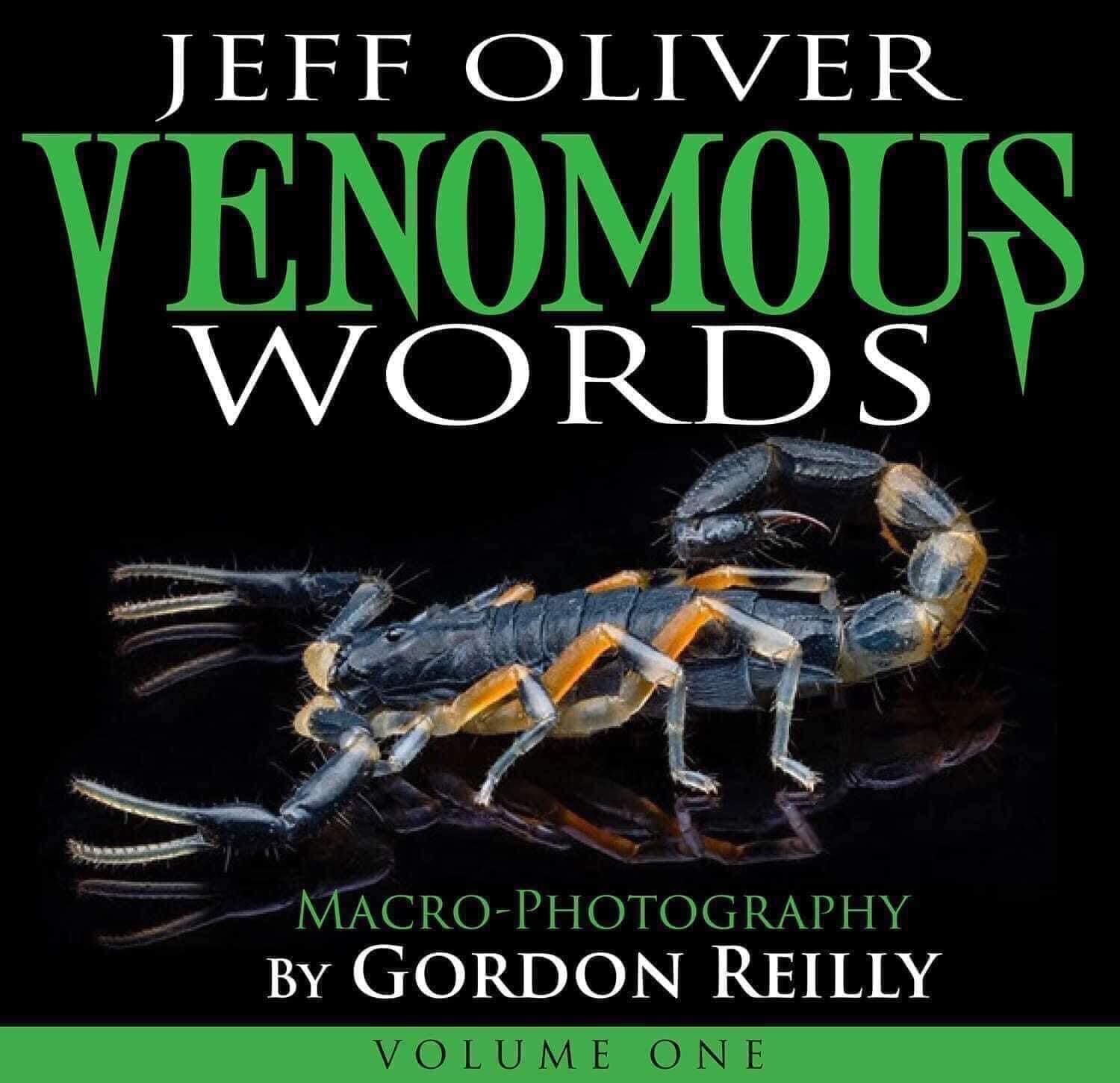 Title: Venomous Words
Author: Jeff Oliver, Gordon Reilly (photography)
Publisher:  Blurb
Genre: Dark Poetry
Release Date: 6th May, 2022
Synopsis: Within these pages lies venom. Within these pages await something you may never have seen before.
Introducing Venomous Words. A brand new collection of Macro-Photography fused with dark lyrical Poetry. A unique fusion of your worst nightmares captured in photographs that bite and sting. Your skin will crawl. Your insides will melt. Introducing a brand new level of Hell.
Jeff Oliver & Gordon Reilly have fused their passions together into a collection of madness that will leave gaping holes. When words fuse with venom… There is no escape! There isn't much time after the venom is injected into your bloodstream. Prepare your mind & soul. Prepare for a brand new type of insanity that will never let you go. You will have many sleepless nights once you see the detail of the photographs from one of best photographers of Scorpions, Spiders & Centipedes in their entirety. A few surprise bugs await within these pages too.
When paired with Jeff Oliver's ability to fuse his words into each dangerous still. A new nightmare is created. Prepare to hear sounds you've never heard, things you've never seen & learn things you've never learned.
Also included are poetic collaborations with Joe R. Lansdale, Chris McAuley, Brandon Scott, Noe Basurto, Xtina Marie, Stephen Remillard, David Kempf and Reinaldo Torres. Who have all generously added their own Venomous spins in short collaborations with Oliver & Reilly. Venomous words start with ink. When ink is fused with our worst nightmares…
Our minds begin to sink. Leaving many silent screams. Each letter is laced with such beautiful & venomous dreams.
This is a beautiful book, and the macro photography of Gordon Reilly on its own is enough to make you want to spend time within its pages. The images are absolutely stunning with amazing closeups of some of the most dangerous creatures known to man, and others (especially the jumping spiders) are pictured in such a way as to make them almost adorable!  
Alongside these images are Oliver's poems. Having read his most recent work first (New World Monsters), I anticipated similar, but whilst I found the expected rhythm to give a likewise lyrical feel to his poems, they were much shorter. This in turn proves a more appropriate method of expression, matching the macro world of the images, as does the venomous nature of his creations. Poison drips into the lines; danger lurks in both the poems and the images.
My favourite poems are actually the shortest. The powerful and poignant "Bleeding", 'I left my heart where you left me…/I wonder if it's still there bleeding' and the stark "The End", 'Sometimes the end just stings/As we shatter our reflections'.
As Oliver says, 'Venomous words start with ink' ("Venomous Words") and he has invited other writers to share their poison with him, although I admit to a preference for those he penned.
A remarkable marriage between word and camera.

/5
About the Author
Latest Posts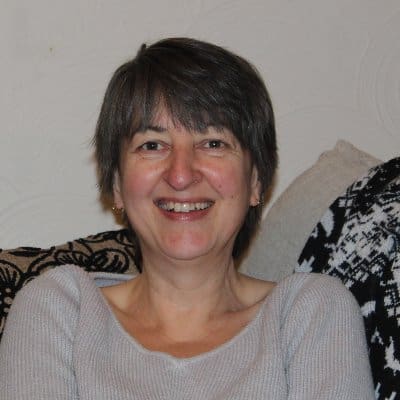 Stephanie Ellis writes dark speculative prose and poetry and has been published in a variety of magazines and anthologies. Her longer work includes the folk horror novels, The Five Turns of the Wheel and Reborn, and the novellas, Bottled and Paused. Her novel, The Woodcutter, is due for release via Brigids Gate Press in 2023. Her dark poetry has been published in her collections Lilith Rising (co-authored with Shane Douglas Keene), Foundlings (co-authored with Cindy O'Quinn) and Metallurgy, as well as the HWA Poetry Showcase Volumes VI, VII, VIII, and IX and Black Spot Books Under Her Skin. She can be found supporting indie authors at HorrorTree.com via the weekly Indie Bookshelf Releases. She is an active member of the HWA and can be found at https://stephanieellis.org, on Twitter at @el_stevie, Instagram stephanieellis7963 and also somewhere on Facebook.