Epeolatry Book Review: Our Encounters with Evil & Other Stories Library Edition


Disclosure:
Our reviews may contain affiliate links. If you purchase something through the links in this article we may receive a small commission or referral fee. This happens without any additional cost to you.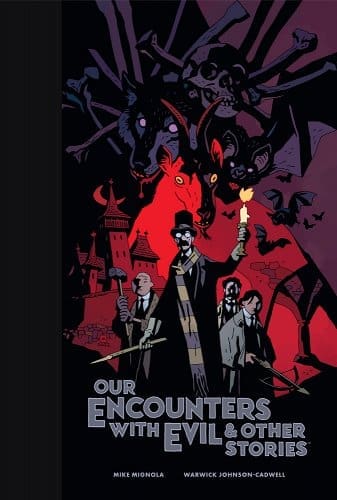 Title: Our Encounters with Evil & Other Stories Library Edition
Author: Mike Mignola  (Author, Illustrator), Warwick Johnson-Cadwell (Author, Illustrator), Clem Robins (Illustrator)
Publisher: Dark Horse Books
Genre: Horror, Adventure, Graphic Novel
Release Date: January 10th, 2023
Synopsis: Join monster hunters extraordinaire and jump into eerie and whimsical Victorian-style tales of monster hunters, vampires, and supernatural sleuths in this collection that is equal parts chilling and charming.
In this three part collection, Professor Meinhardt and his assistant Mr. Knox pursue the undead and Mr. Higgins' tragic history; explore strange supernatural happenings with investigator Ms. Mary Van Sloan, and seek to uncover the truth of the prolific vampire slayer and one-time compatriot of theirs, James Falconspeare.
Collecting Mr. Higgins Comes Home, Our Encounters with Evil, and Falconspeare from Mike Mignola and Warwick Johnson-Cadwell's iconic team-up.
"Are we quite ready?"
"Ready for what?"
[Shrug.]
Three is the magic number for this well-rounded supernatural jaunt: three creators, three stories, three detectives. The trio of investigators leading this collection's delightful escapades evokes an evolved Holmes/Watson/Mary dynamic, right down to the huggable-potato sidekick and gangly, scarf-clad hero, distinguished by mutual respect and care. There's a profound sense of affection in these stories for the characters; their troubles are recounted with humour and empathy. If you don't glean this from the stories themselves, there's also a section of sketches by Johnson-Cadwell at the back of the book including notes that show just how much thought goes into the final compositions and designs we encounter in his loose, expressive style.
Some of the delicious results of these processes include: the vampire party in Mr Higgins Comes Home (never mind a measly, single Count—we are presented with an ensemble of thrillingly chilling fanged nobility), an unnervingly vertical carriage take-off and the understated introduction to Lady Ruthven, which will nonetheless stay with me to my dying day. Other fantastic original creations you'll want to avoid at all costs include the abominable Duke Kurtz ("the very worst"), some egomaniacal (and somehow adorable) bat creatures, and the misrepresented Black Docks Biter. From the titular offering—comprising multiple short tales – a favourite is Siegfried, an ingenious Wolf Man who journals and smokes a pipe while trailing vampire hunters.
The artwork is such that the inevitable gore is served light; the stories are episodic, and the characters immediately familiar and loveable. All this makes the book inviting to long-time fans and new readers alike—a gateway read for those seeking to expand into the world of comics, or any of the creators' works. Indeed, the detectives at work, more often than not, arrive in time for the explanations themselves while facing villains and victims (and villainous victims) who are ready to tell all. These are wholesome, satisfying, and powerful tales of revenge, ambition and determined moral quests, featuring complex and lingering characters. Mr Higgins' final revelation, for one, is somewhat of a gut punch.
The collection culminates in the powerful story of Falconspeare, following a morally compromised hero who sells his soul to achieve his goal. Establishing Falconspeare's historic bravery and bond with the troupe and developing his struggle against a formidable foe (the untouchable upper classes), the scene is set for a poignant farewell.
Our Encounters with Evil & Other Stories will make a brilliant addition to any bookshelf, providing titters, shrieks, and ponderings. You might like this if you liked Sherlock Holmes, Dracula, Hark! A Vagrant, or Penny Dreadful.


/5
About the Author
Latest Posts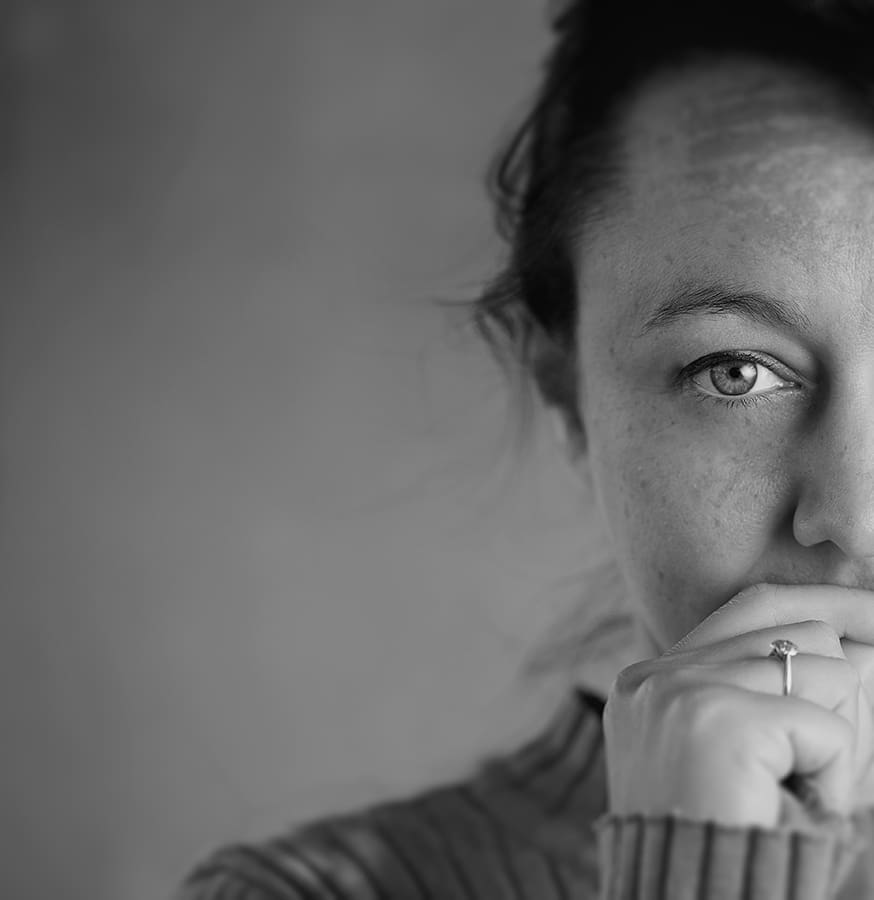 A. R. James (she/her) is a queer, bisexual actor-writer of unsettling entrances and exits in the form of poetry, flash fiction, auto-fiction, screenplays and scripts; co-founder of Sonnet Sisters, Six Lips Theatre and The Podvangelist; and the voice of 3CC0 in Tin Can. Existing works include Unknown (Stairwell Books), Little Irritants (Analog Submission Press) and 100 Friggin' Poems.