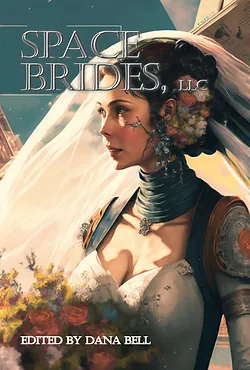 Deadline: June 30th, 2023
Payment: $15 and equal share of 50% royalties split between authors
Theme: Romantic Science Fiction that deals with… Space Brides, full details found below
Tired of those lonely dark nights? No one in your settlement suitable?
​
We are here to help! We will assist you in finding the bride or husband to keep you company, raise your children, and be your partner building a dream together.
​
Contact us directly and give us your specifications. Success guaranteed.
​
Looking to settle off world? We have husbands and wives searching for you. Have children who need a second parent? They're more than welcome.
​
Any children must be declared before the contract is signed and approved by the potential spouse/partner. This includes those seeking our services off world or anyone traveling. Failure to do so will require the child's travel to be paid for by the party who did not declare the minor before being allowed to meet the contractor. If either party does not approve the child, then another candidate will be sought up to three times.
​
Onsite ministers at no charge available for immediate marriage or up to six months after your future spouse's arrival. After that there will be an extra fee for our services, or you may hold a private ceremony with the official of your choice. Copy of marriage agreement/document required to be sent directly to us. This is to advertise our success rate and encourage others to use our services.
If the imported spouse is not suitable after a two-week trial period, it is the contractor's responsibility to find another potential candidate and annul the marriage, if there has been one. There will be no refund of the charged fee if this occurs.
​
Spouses sought for all legal adults and in all age brackets.
​
Our offices are available on Earth, Mars, the Asteroids, Titan, Io, and Triton.
Helpful staff will guide you through the steps and make certain all legalities conform to local ordinances.
​
Contact or walk into any of our offices 24/7. We are here to help you find that special someone and start a new future!
​
Other conditions apply. Please ask for more information before contract is drawn up and signed.
​
Contract signature required and once signed can't be withdrawn.