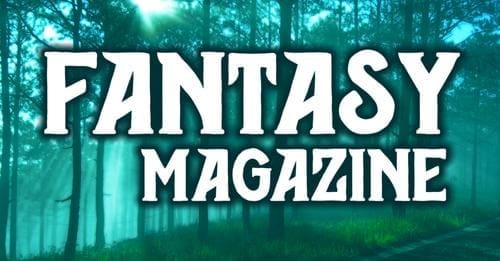 Submission Window: October 1st – 7th, 2022
Payment: 8 cents per word for fiction. $40 per poem. $75 per essay.
Theme: Original fantasy and dark fantasy stories. All types of fantasy and dark fantasy are welcome.
Note: This is an early listing to give you some time to plan ahead for next month or to remember to finish revising your story for the upcoming month!
Note: We are trusting that the submission windows listed in the ongoing call are valid for this publisher. If they are not, please let us know and we'll look into revising accordingly.
Instructions for submitting to Fantasy Magazine follow. Please read everything on this page and read the magazine before submitting.
SUBMISSION PROCEDURES
Submission Periods: Fantasy is open to submissions the first week of every month (1st-7th). Please do not query about submitting outside our open submission periods.
Anonymous Submissions: Fantasy only accepts anonymous submissions. Do not include your name, address, phone number, or other similar identifiers on the manuscript. All original short fiction, flash fiction, and poetry submissions will be read anonymously on first read: moving out of slush depends on the merits of the story alone. Please make sure the title is on the manuscript.
(more…)