Aggadah Try It Is Open To Novels, Novellas, And Collections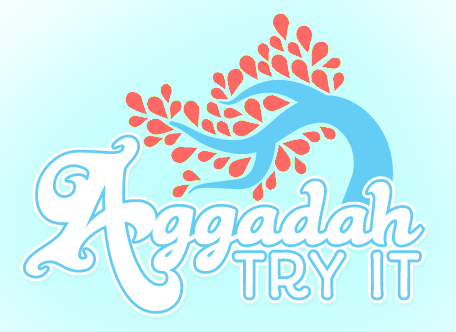 Payment: 50% net retail royalties, potential advance, 5 contributor's copies
Theme: horror, science fiction, fantasy, and surrealistic fiction
Note: Jewish-Themed Stories written by Jewish Authors
Aggadah Try It is an imprint of Madness Heart Press focusing on Jewish fiction and literature. We would love to be your publisher. With KDP and other self-publishing options, you may wonder why you would choose a small indie publisher. This imprint is specifically for Jewish-Themed Stories written by Jewish Authors.
We are looking for horror, science fiction, fantasy, and surrealistic fiction. Though we have a broad net for Jewish fiction, we are looking for stories with supernatural/unnatural/science fiction elements. We are not looking for realistic fiction, historic fiction, or Jewish studies. We feel books of those styles have plentiful publishing options to pursue.
As your publisher we will:
Edit your work.
Proofread your work.
Get the cover created for you.
Publish your product and have it available as a physical product.
Publish your digital work through every major digital retailer available.
Promote your work on our website and through social media.
Sell your work on our website and at any events we attend.
What Does the Author Get?
We offer 50% net retail royalties.
We offer a small advance if appropriate based on past sales/rankings
5 free copies, At cost author copies
There will be no costs accrued by the author.
What happens at the end of 2 years?
At the end of the two years, we will review sales and how happy you as the author as we as the publisher are with the relationship. We will continue to publish and distribute your book until such a point that you or we wish to dissolve that agreement.
What Will Aggadah Try It Publish?
Aggadah Try It is a very niche imprint. We are looking for Jewish themed speculative fiction. Fantasy, Science-Fiction, Horror, Urban Fantasy, Bizarro, whatever you have we want to read the strangest and most interesting Jewish works you have. We are willing to look at novellas,  full-length novels, and even poetry collections.  This imprint is specifically for Jewish Literature from Jewish authors.
Violence, sex, and gore must be pertinent and interesting to the story.
Racism, sexism, and bigotry will also be looked at closely for a purpose.
Anything too gratuitous will be rejected.
Double check your grammar and spelling.
Format your story correctly.
Please submit all stories in DOC/RTF/MOBI format.
Please send a synopsis before you submit a story! We will let you know if we would like to read your manuscript based on your synopsis.
You can submit at the link below.
Via: Madness Heart Press.
About the Author
Latest Posts
Stuart Conover is a father, husband, published author, blogger, geek, entrepreneur, horror fanatic, and runs a few websites including Horror Tree!