10 Awesome Christmas Gifts For Authors – 2019 Edition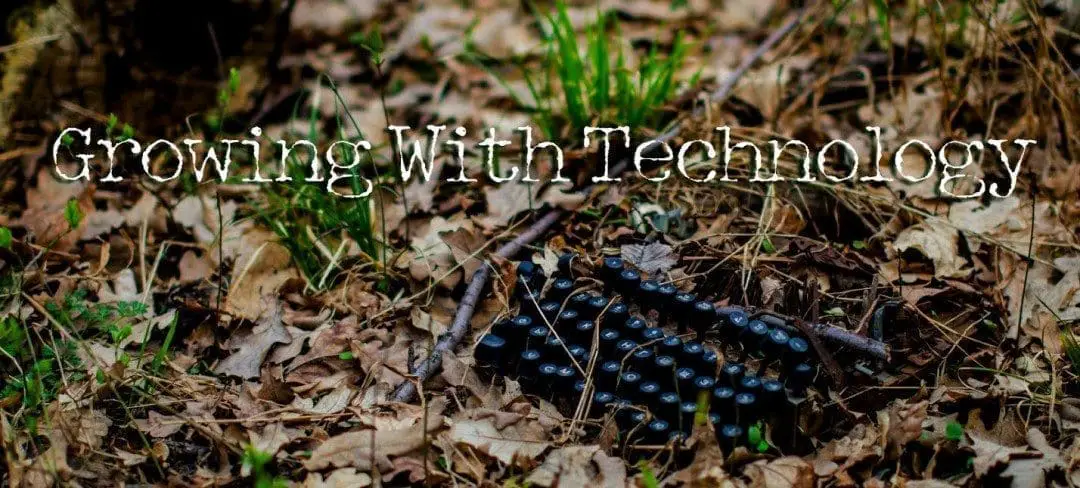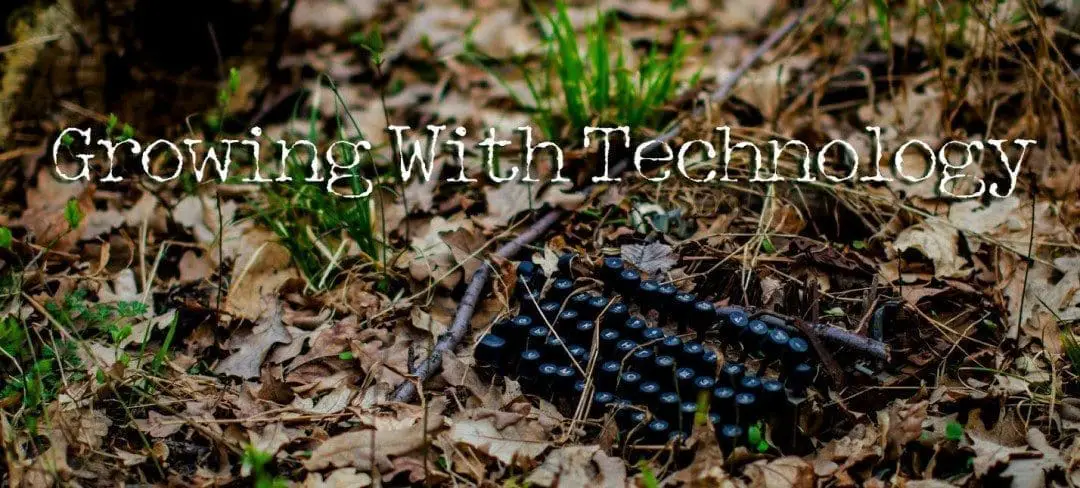 Disclosure: Our articles may contain affiliate links. If you purchase something through the links in this article, we may receive a small commission or referral fee. This happens without any additional cost to you.
It's 2019 and we've got a fresh list of great items to get to the writers (and in some cases, readers) in your life! A nice mix of tools and fun, we can only hope that this list sparks an original idea to help cover the holidays this year. While I put this one together, a huge shout out to Kim Plasket who helped write up most of these on why we enjoyed them! Hurray for team work!
I have to say, these are some amazingly well put together journals. If you're looking for putting pen to paper on something unique, you have to take a look at what Soothi is putting out! Beautifully hand made, these are a great addition to any author's toolkit who enjoys writing by hand.
Bracelets For Book Lovers
Inspirational bracelets adorned with quotes from classic authors. What better way to feel the energy of the muse than with words from William Shakespeare, Ralph Waldo Emerson, Henry David Thoreau, & Mark Twain on your arm as you write your heart out.
These are high on the list of anyone who wants to feel some inspiration from those who walked this very path before.
Available on Amazon.
Do Not Disturb!
This is an absolute can't miss! When you or a loved one need to take time out to get that all-important deadline covered, this sign will help! Simply place it on the door and it will give you as much free time to write that masterpiece as you need. Just don't forget to eat
We've all been there, stuck with needing to crank out those words and everything wants to get in the way. Now, this simple solution should help filter out at least a couple of those distractions!
Available on Amazon.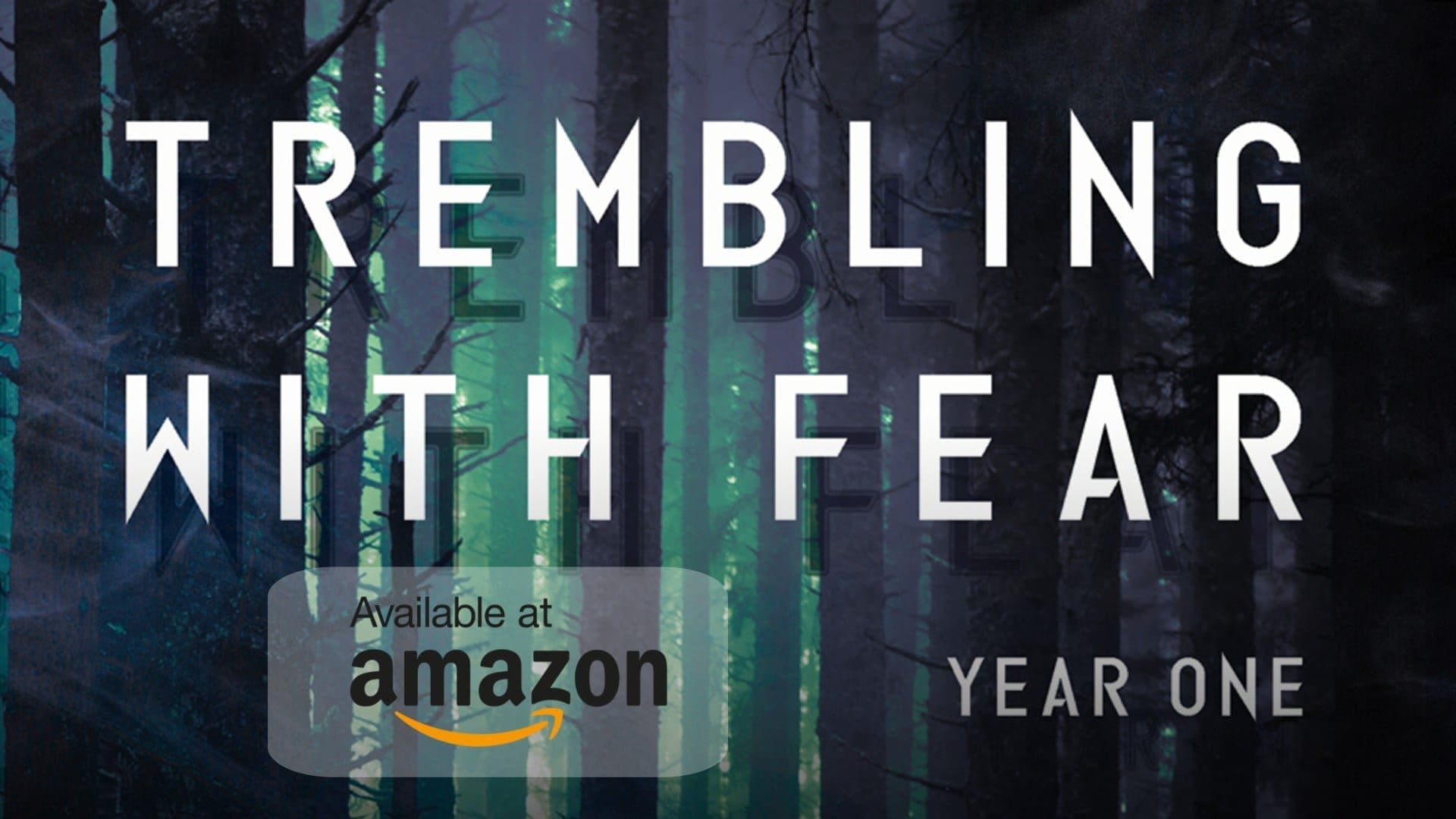 A perfect gift for the writer in your life who may have appeared in Trembling With Fear or need the motivation to appear in a future installment! Also, a great read and something which directly supports the site! That's right folks, we're talking about all 3 installments of 'Trembling With Fear'!
Trembling With Fear – Year 1
Trembling With Fear – Year 2
Trembling With Fear – More Tales From The Tree
The titles above are a direct link to all three installments for you to enjoy!
Coffee!
Let's be honest, most authors out there love drinking something. Tea, Coffee, or perhaps something stronger. This year I'm going to say coffee is the way to go and I've got one which I personally like while on the run. 10 grams of protein, only 80 calories, and, most importantly, caffeine! I'm a huge fan of the vanilla and caramel Espresso varieties and the hazelnut coffee as well. (Also lactose free, soy free, and gluten free for those who are interested.)
So if you or you're favorite author might be interested head over to Kitu Super Coffee today!
Get Busy Writing!
For those few times, you feel the dreaded writer's block coming on. This 12×16 print is all you need to get those creative juices flowing once more. Conquer the dreaded writer's block, allowing the creativity to flow once more as you draw inspiration from the words you see. This is the perfect gift for the writer who sometimes needs a little boost.
Available on Amazon.
You should never really finish learning and MasterClass is the perfect way to continue your education. Either from a one-off class from a favorite author to a full-on membership to see what some of the greatest creatives out there are reaching – MasterClass has you covered!
An Awesome New Notebook!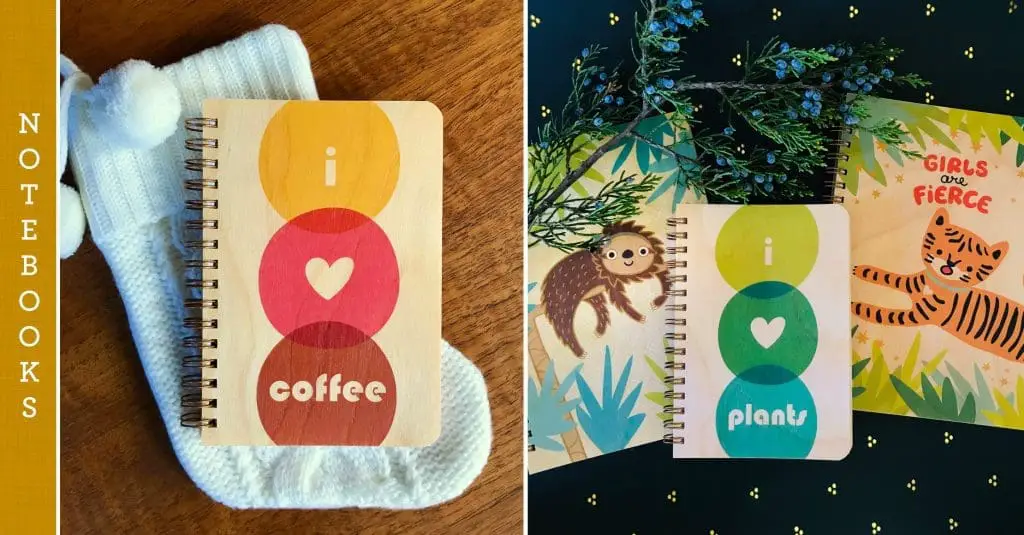 Custom notebooks for your writing friend! Specifically, a great example is the Night Owl Paper Goods notebooks. Not only are these high quality but the imagery on the front is sure to put a smile on anyone's face! Maybe, not the best sentiment for writing horror but a nice change of pace for when you're stuck and need to get some words down on paper.
Not only that, but you can feel good about the wood being used as Night Owl Paper Goods creates "Eco-friendly, sustainably harvested birch wood" notebooks.
A Styling Pencil Holder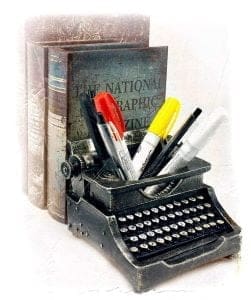 A must-have for every writer. What better way to keep all your pens and pencils in one place. No more having to search them out when you have this stylish and affordable keepsake. The perfect gift for the beloved writer in your life. It fits for the lifestyle, is visually appealing, and practical!
Available on Amazon!
Nothing says that you love to write like Horror Tree Swag! That's right folks, we're doing a second promo of our own work here and you can snag some great shirts and more for the authors in your life!
If you're looking to support some of the writers for Horror Tree or those who help on the site, we have a few suggestions there as well! (Don't forget to leave them reviews folks!)
About the Author
Latest Posts
Stuart Conover is a father, husband, published author, blogger, geek, entrepreneur, horror fanatic, and runs a few websites including Horror Tree!