WiHM 2023: Dark & Bloody Pixels: Four Women Who Have Impacted Horror Gaming

Dark & Bloody Pixels: –
Four Women Who Have Impacted Horror Gaming
by S. Alessandro Martinez
I have been a fan of the horror genre in its many forms since as far back as I can remember. Movies, books, comic books, music, I love it all. I've enjoyed horror at least as long as I've been passionate about another obsession of mine: video games.
I'm a huge gamer, so it should come as no surprise that my fondness for games and horror intertwined themselves into an indivisible knot since the beginning. Many parents would probably think I was exposed to such material a bit too early on. Five- or six-years-old isn't that young, right? Anyway, back in the day, I remember going to the video store with my grandpa and renting things like Evil Dead: Hail to the King for my Dreamcast or Resident Evil 2 for my Nintendo 64. As a youngling, those pixelated demons and low-rez zombies scared the hit points out of me. But no matter how many nightmares they gave me, I chose horror-themed games again and again.
Still a huge gamer today, I've played through innumerable horror titles. I just can't get enough of wandering through mansions infested with demonic entities, of investigating space ships filled with mutated creatures, and of exploring foggy towns populated by the manifestations of the character's own trauma. Playing a video game is an immersive experience in such a different way than movies and books, especially one with a well-crafted and engaging story and cast of characters. You are put directly in the main character's shoes. You have to guide them. You are solely responsible for insuring their survival.
With this Women in Horror Month article, I wanted to utilize my love and knowledge of horror gaming to highlight four women in the gaming industry that even many gamers may not know of. Most gamers know of the characters players are tasked with controlling, such as tough-as-nails Ellie from The Last of Us, or the Master of Unlocking herself, Jill Valentine from Resident Evil. But what about the living, breathing, people who help bring these characters and worlds to life?
In the fall of 2008, a zombie game released that would shake up the cooperative multiplayer world. Left 4 Dead was a huge hit, not only racking up awards and high sales numbers, but introducing a gameplay style that many later games would try to emulate. In this game, the player, teamed with up to three friends, would take on the role of a survivor and attempt to make their way through city streets, hospitals, and even airports all while battling hordes of zombies, with each level ending in a climactic and often dramatic finale. I have fond memories my friends screaming over their headsets for me to run to the rescue chopper while I fought off waves of the infected, shouting, "I'm not going to make it! Go on without me!"
Kim Swift served as a development lead on both Left 4 Dead as well as its sequel. A prominent figure in the video game industry, Swift has had a hand in developing and designing major hits in the gaming world, such as Quantum Conundrum, Star Wars Battlefront II, and let's not forget one of the most massively influential games ever: Portal, for which she won two Game Developers Choice Awards. (And yes, my wife and I do have a plushie version of one of the adorable and sweetly evil gun turrets from Portal.) Swift has had a definite and obvious impact in this industry—she was once listed in Fortune magazine's "30 Under 30" in regards to the video game development business—and I, for one, look forward to seeing what else she brings us in the future.
Michiru Yamane is a classically-trained pianist and composer and graduate of the Aichi Prefectural University of the Arts. She has worked in the gaming industry for decades, creating memorable and enchanting music to set the tone of the digital worlds in which we roamed around and played. Her most notable work thus far? I think most would agree with me in saying that it must be the unforgettable score to Castlevania: Symphony of the Night. Although initially releasing to poor sales, SotN slowly grew in popularity, eventually coming to be recognized by gamers and industry experts alike as one of the greatest games ever made, due to its gameplay innovations, art style, and…what's that? Oh yes. Its music!
Seamlessly combining classical styles with a healthy dose of rock, metal, electronic, gothic, and even jazz, Michiru Yamane created an immaculate and monumental score. Don't get me wrong, Castlevania: SotN is an incredible game overall. But the enthralling, soulful, and awe-inspiring music Yamane created is an absolutely essential and integral part of the experience. You might (or might not) be asking yourself, does the author of this article listen to the Symphony of the Night soundtrack when not even playing the game? The answer would be a resounding "yes."
Now let's look at another zombie-filled horror franchise. The Walking Dead, which began life (unlife?) as an amazingly well-written comic book series, has spawned numerous TV shows, novels, an amusement park ride, and of course, video games. The Walking Dead: A Telltale Series takes a very different path from Left 4 Dead's playstyle of mowing down zombies level after level. Instead, taking a cue from its source material, this game delivers interactive stories with fleshed-out and complex characters trying to survive a world overrun by the dead and (worse) lawless humans. Unlike its comic book counterpart, the player often makes critical choices that decide the fate of characters.
There are several seasons of the The Walking Dead: A Telltale Series, and one of the most beloved and memorable characters to have come out of these games is a child named Clementine. Introduced in the first game, players get to witness Clem grow up throughout the series from a frightened yet resourceful little girl into a hardened, survival veteran badass. Voice actress Melissa Hutchison has brought many characters to life over her career, but her award-winning role as Clementine has to be her most impactful work to date. The multipart story in each season of The Walking Dead: A Telltale Series is loaded with drama and emotion, and Hutchison knocks it out of the park in her role, bringing Clementine out of the game and into hearts. Clem isn't the main character in the game's first season, but in every season she appears, she is our anchor, our foundation, and our reason to survive. Hutchison's voicework not only brings Clem to believable life, but skillfully adapts every time we see Clementine at a different age and stage in her life. Without Melissa Hutchison's characterization of Clem, I don't think TWD game series would have been nearly as successful as it has.
Lastly, I want to highlight a game franchise that I count among my favorites ever, and one that has greatly impacted me as a writer: the Legacy Of Kain series. The initial entry, Blood Omen: Legacy of Kain, followed the titular Kain as he rose from wealthy noble to vampire lord anti-hero in the medieval fantasy world of Nosgoth. Amy Hennig served as a design manager on Blood Omen, but for the sequels, Legacy of Kain: Soul Reaver, Soul Reaver 2, and Legacy of Kain: Defiance, Hennig stepped into the roles of writer and director.
The LoK games not only have fun gameplay and incredible world-building, but also some of the most complex and mature characters, story-telling, and dialogue I have ever had the pleasure to experience in any piece of media. Soul Reaver, the first follow up to Blood Omen, introduces players to a second protagonist, Raziel, one of Kain's vampire lieutenants (Kain conquered all of Nosgoth, naturally). After Raziel is betrayed by Kain, he sets out on a journey that continues over the following games filled with dark, gothic worlds, vampires, demons, Lovecraftian elder gods, time travel, and engaging philosophical discussions covering an array of topics including morality, loyalty, fate, and free will.
Being quite young when I first played these games, I had never encountered such thought-provoking themes in a video game before. As I aged and replayed the LoK games over and over, my appreciation for them grew only grew. Amy Hennig wrote and directed an absolute epic masterpiece of a series that still stands among the best games today. It's no wonder Hennig (whose other notable works include the Jak and Dexter series and the Uncharted series) has gone on to win two BAFTA Awards, a Writers Guild of America Award, and a Lifetime Achievement Award from the Game Developers Choice Awards. Personally, I cannot thank Amy Hennig enough for what she's contributed to the world of video games, especially with the Legacy of Kain series.
As you can see, I have a lifelong passion for both horror and gaming. Whether it be huge franchises like Silent Hill and Dead Space, or smaller, indie games like Visage and Madison, I'm always on the lookout for new gaming experiences that bring the creepy and the terrifying into my home.
The world of video games is certainly still a male-dominated field, and unfortunately women often see harassment, both online and offline, for just trying to be part of it. Despite this, I'm glad to see that every day more and more women are not only picking up gaming as a hobby, but are bravely entering the development side to create the fantastic worlds into which we escape every time we grab that controller. The four women I mentioned above have had major impacts not just on me, but on the entire gaming community, and for that, we should celebrate their achievements. I hope they inspire even more women to bring their own unique visions and talents to the industry.
---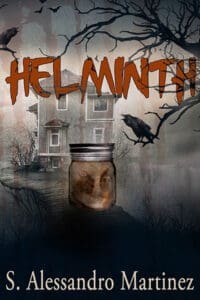 Helminth Info:
Synopsis: Rei would do anything for those she loves.
As her best friend, Abby, struggles to cope with the sudden loss of her husband, Rei and her closest girlfriends take her to a beautiful lakeside house nestled in the forests of the Pacific Northwest, hoping that a weekend of support from long-time friends will help Abby along her road of emotional recovery.
But as the young women get settled, Rei begins to notice there's something wrong with the place. Could this peaceful, idyllic location be hiding an ancient evil below the waters of the lake? Or are the problems wholly within Abby herself, who seems to be losing her grip on reality? When unexplainable, nightmarish things occur, Rei realizes this weekend getaway may turn into their last outing.
About the Author
Latest Posts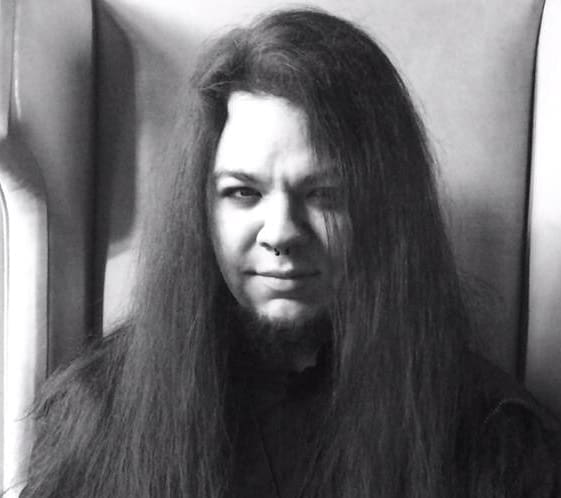 S. Alessandro Martinez is a Bram Stoker Award® -nominated author of Mexican and Spanish descent, and a native Southern Californian with Autism/Asperger's who writes horror and fantasy for adults and children. His short stories have appeared in various magazines and anthologies. Helminth is his debut novel.
Links: