WIHM 2022: An Interview With Editor Jill Girardi
In celebration of Women in Horror Month, we are continuing to highlight some of the amazing work that women have been doing compiling and editing magazines and story collections in the horror industry. We're continuing our Women Who Edit Interview series with Jill Girardi.
Could you introduce yourself, and tell us a little about you?

Hi! My name is Jill Girardi. I'm the owner and editor at Kandisha Press, an independent publisher solely focused on promoting women horror authors from around the world. I'm also an author myself.
What is (or was) the most rewarding aspect of editing an anthology, magazine, or collection?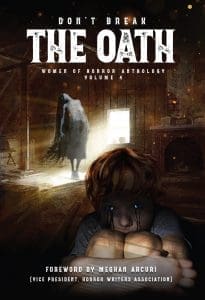 I worked in the music industry for most of my adult life. As a woman in a male dominated industry, I lacked the experience of meeting other women like myself. Editing these women's books has allowed me to meet women from all walks of life in many different countries. I've not only made many new friends but my mind has been opened to many new ideas, and I feel I'm a more enlightened person because of it. 
What is (or was) the worst aspect of editing an anthology, magazine, or collection?

I hate having to reject a story and crush a writer's heart. I know we're all supposed to take rejections with a grain of salt, and even treat them as a badge of honor, but the truth is, it's devastating to get one.  I've been there, and I despise having to make other people feel that way.
In your opinion, what are the most important aspects of creating a collection or issue?

It's definitely choosing the best stories—the ones that are going to build a solid collection all the contributors can be proud of.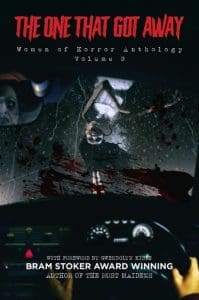 Is there anything you'd like people to know about you or your work?
Everything we do at Kandisha Press is solely with the aim of promoting women horror authors. We're learning as we go and are bound to make some mistakes, but our mission is an important one. We hope everyone will join in supporting us!
If we'd like to cyber stalk you, where can we find you online? 
You can find me and Kandisha Press on Instagram/Twitter @kandishapress or @jill_girardi
Link(s) to anthology/magazine/etc. you'd like our readers to check out:

Please check out www.kandishapress.com

Thank you so much for this opportunity!
About the Author
Latest Posts
Holley Cornetto was born and raised in Alabama, but now lives in New Jersey where she writes dark fantasy, horror, and weird fiction. To date, her writing appears in over a dozen magazines and anthologies. To indulge her love of books and stories, she became a librarian. She is also a writer, because the only thing better than being surrounded by stories is to create them herself. In 2021, she earned an MFA in fiction writing from Lindenwood University. She is a proud member of the Horror Writers Association.