WiHM 12: The Complicated Co-Dependence of Writers on Reviewers

The Complicated Co-Dependence of Writers on Reviewers
by Rebecca Rowland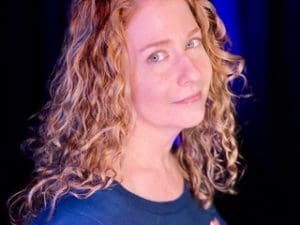 Writers, don't ever harass a reviewer. Consider that advice note number one. Don't. Do. It. Bullying a reviewer is the equivalent of being wheeled into open-heart surgery and sucker-punching your anesthesiologist. Oops, did I leave the mask on a little too long? Sorry about that. A few years ago, I read a disturbing account—complete with screenshots—by a book reviewer who was mercilessly attacked by a semi-successful horror writer after she left a scathing review of his latest novel. Needless to say, the semi-successful career quickly dissolved into semi-trailer truck roadkill.
Reviews can make or break a book, especially one from a small or start-up press that can't afford to pay for a glance from Kirkus or the "print run of more than 10,000 or an ad budget of more than $30,000" required by another nationally-recognized review conglomerate. Let's face it: some established authors could release an empty envelope, amass thousands of dismal ratings, and still end up on the Best Sellers list. In a fair world, this wouldn't be the case, but Virginia, there is no Santa Claus. If you choose to live by the pen, you may be made or broken by it, too.
Critical reviews, when they are fair and absent of snark or ulterior motives, can be a writer's best friend. I will always remember one I received from Tony Jones, one of the most prolific indie horror reviewers around. He wrote a number of lovely things about my debut short fiction collection, but he finished the summary with (what I interpreted as) a stern scolding of my not having vetted any of the pieces in magazines and journals first. I took his advice to heart, and rather than building a follow-up book, I focused my writing energy over the subsequent years on submitting individual pieces to various markets. And you know what? I'm a better writer for it, and that's because of Jones, not despite him.
That being said, there are always sharks in the water. Advice note number two: don't ever pay for a review. Last summer, as I sent out review requests for an anthology I edited, I stumbled upon an Instagram influencer who informed me that she would read and provide an honest, promotional review of the book for a mandatory, per-word fee. I'd never paid for a review before, but I believed in the stories and thought, even if she doesn't rave about it, it will be worth the exposure, so reluctantly, I took out my checkbook. With the post office being so overwhelmed during the pandemic, I made certain to track each of the physical ARCs I mailed, and sure enough, hers arrived a week later. Suspiciously, though, her review posted within an hour of the 90,000-word book being delivered to her building. It was obvious she hadn't even opened the anthology, let alone read any of the stories, and her post about it on social media? It highlighted some spiffy new fashion that had all of her followers raving…about her look. 
I said nothing to her, except to thank her for her time. See: advice note number one. But, lesson learned.
Last year, a woman contacted me through social media. She'd seen my book on the local authors' table at Barnes and Noble. She had written a book, too: would I like to exchange work and review? Hers was an abuse survivor's memoir: a horror story, for certain, but not the kind of horror I penned, and besides, was she even a dark fiction fan? I politely declined, explaining my reasoning, but she insisted, and I received her book in the mail almost immediately. After I finished reading her story, I sent her a message thanking her for sending it to me and asked if she had a preferred place for me to post the review. "Amazon is great," she wrote. "I haven't had a chance to open yours, but I'll put something up there today." My ever-present Pollyanna was dumbfounded. She hadn't wanted to exchange books: she had wanted to trade empty accolades. I checked Amazon that afternoon, and there is was: a gleaming, five-star rating complete with a glowing panegyric of my literary prowess. I messaged her immediately. I was truly grateful, I said, but I'd prefer that she read the book first and leave an honest assessment. (Yes, yes: I can see the eye-rolling from here. And if you're wondering: yes, I am that person who leaves a detailed note of my contact information if I accidently hit a car in a parking lot empty of witnesses). To my horror (and not the fun kind), the author exploded. She accused me of being ungrateful, then—and this is where the situation inexplicably veered off the road into a ditch on fire—somersaulted into a lengthy harangue that closed with a nebulous threat. I was stunned. The review disappeared. Later that evening, I received another message from a different stranger—a friend of the author, I later learned. You don't deserve good reviews, it read. And I'm going to make sure you don't get them. 
The next day, every book my name was tied to on Goodreads—including the anthologies to which I'd contributed only one story—received a one-star rating from the same "reader." 
We writers have, for better or worse, a complicated and codependent relationship with reviewers. More often than not, reviews help a work be seen by others who might want to read it. This summer, I began writing my own detailed reviews of independent press books I read. I'm always honest in my assessment, and if I truly don't care for a work, I simply don't post the review. What began as a way to give a little back to the indie community quickly morphed into a project that has helped me be more attentive to my own writing. I am becoming more observant about what works and doesn't work for me as a reader, and in turn, I find myself applying that same criticism to the pieces I craft. It's a win-win situation and one that keeps me empathetic of the enormous task those reviewers to whom I send my ARC or galley undertake. Despite a few disappointing or bizarre episodes, I have been very fortunate to have worked with readers who are genuine in their love for books and generous in their willingness to cast a spotlight on work that otherwise might have gotten pushed to the back of the group photo.
Writers, don't ever harass a reviewer, but better yet, be certain to appreciate the honest and attentive ones. Reviewers, please take a chance on lesser-known books or authors. Some of the best pieces I read in the past year were debut or sophomore releases by fresh voices. And in case you're wondering, I did nothing in response to that stranger's vindictive rating bombing. As it turns out, she's a nurse at my local hospital. 
Let's hope she doesn't specialize in anesthesia. 
Rebecca Rowland
Author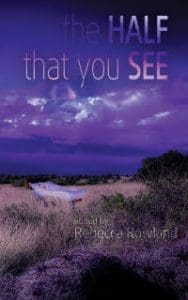 Rebecca Rowland has a story this month in Kandisha Press' Women of Horror Vol 3: The One That Got Away, and her most recently edited anthology, The Half That You See, a collection of dark fiction inspired by visual distortion and delusions, is available for preorder now for a release on the ides of March. https://tinyurl.com/HalfAnthologyUSA. For links to her other work—or just to surreptitiously stalk her—visit www.RowlandBooks.com. To get a taste of what she's fixating on these days, follow her on Instagram @Rebecca_Rowland_books.
About the Author
Latest Posts
The Horror Tree is a resource for horror authors which was created in 2011. The main goal when starting the site was to include all of the latest horror anthologies and publishers that are taking paying submissions. A resource useful for both new and experienced publishers alike looking for an outlet for their written material!