Trembling With Fear 10/07/2018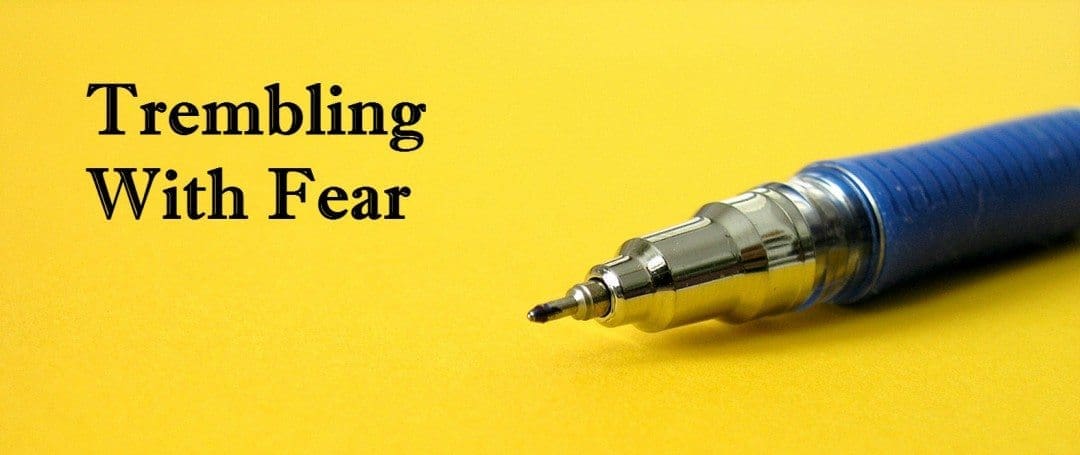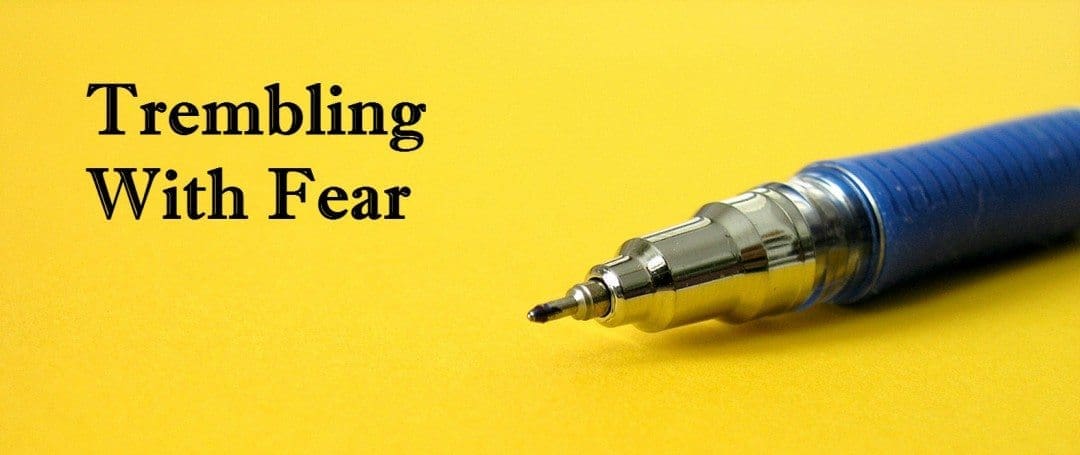 Almost missed getting an editorial together this week, life has been a bit crazy with the convergence of both the DeadCades and Trembling With Fear anthologies upon my time. DeadCades is now finally out in the wild and I have approached a few people for reviews, if anyone else would like to review, get in touch and I can send a .mobi or .pdf. If you take this on, don't worry that a certain number of familiar writers are amongst its pages, including Ruschelle Dillon, Aly Faye, myself, Richard Meldrum, Martin Fuller, Arthur Unk, Robert Lupton, Michael Carter, Andrea Allison, CR Smith, and not forgetting the bossman at Horror Tree, Stuart Conover (hope I haven't left anyone out!). You will also find the wonderful Christina Dalcher – and TWF alumni – writing the foreword. But don't be frightened, just be honest!
It has been a highlight for me with this project, to meld my shared world of the Infernal Clock/FlashDogs with you TWF people and seeing the contacts between the two sides developing in the cyber sphere. We've grown a new network and one that I hope will be useful to you in terms of writerly support as well as opportunities. Which leads me onto something I often mull over – how to break in to seemingly 'closed' groups of writers.
As I've submitted over the years, I've often considered editors and publishers as being 'cliquey', some editors seeming to go for the same names again and again so that it is harder to break in, ie it's that old adage, it's who you know, not what you know. And that's frustrated me … and then I found myself being asked by an editor to submit to a number of projects becoming in turn part of a 'clique' and that gave my morale a boost … and then when DeadCades was mooted, I decided to invite people from TWF because I was familiar with their writing and trusted them to deliver the goods (which they did, and then some) and so in a way became that person creating a clique. It will probably that in our next (paying) project at Infernal Clock, some may find themselves invited again as well as a general sub call for other places.
So, whilst it is tough to fight against this and break in, I think ultimately it shows that you have proven yourself as a writer – that you can write to the required standard, can hit the deadlines and are professional in outlook and response. I would also say that these are characteristics I believe all our TWF contributors hold, should recognise in themselves and be proud of.
Yes, I know this is a weekly post but we're SO CLOSE to having the anthology finished! Also, we are so pre-scheduled with TWF posts right now it is amazing. We may have a few changes coming to the guidelines soon and a few extra opportunities in the works but more on that soon! This is just a tease of things to come 😉 The Halloween edition has come together nicely and while we're not officially closed on it we'll likely be primarily accepting drabbles for it from here on out.
'Trembling With Fear' Is Horror Tree's weekly inclusion of shorts and drabbles submitted for your entertainment by our readers! As long as the submissions are coming in, we'll be posting every Sunday for your enjoyment.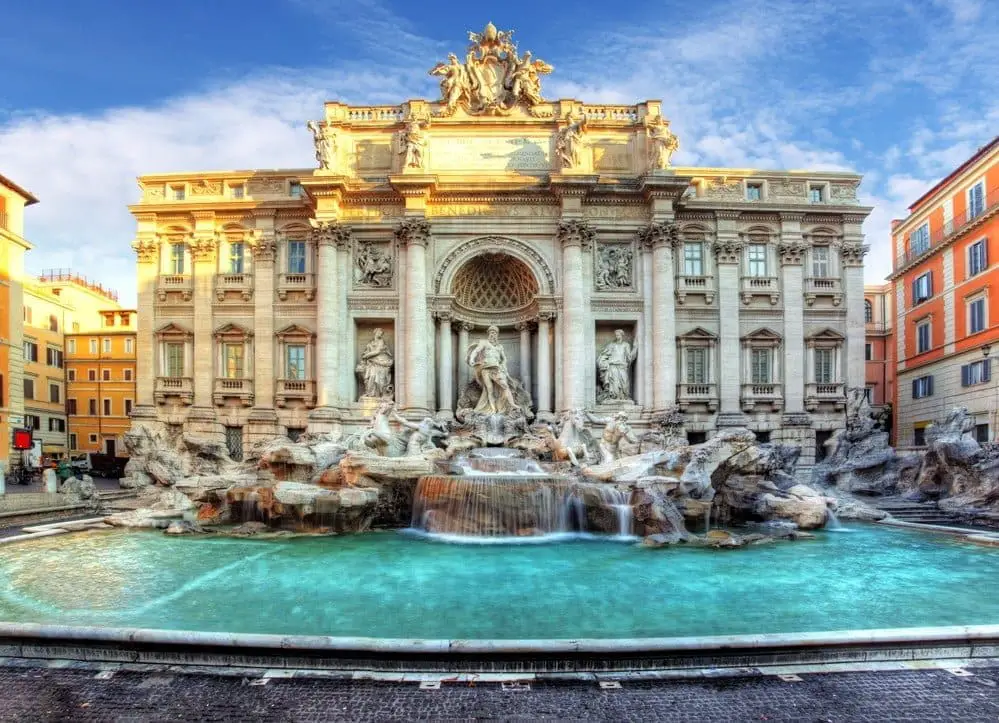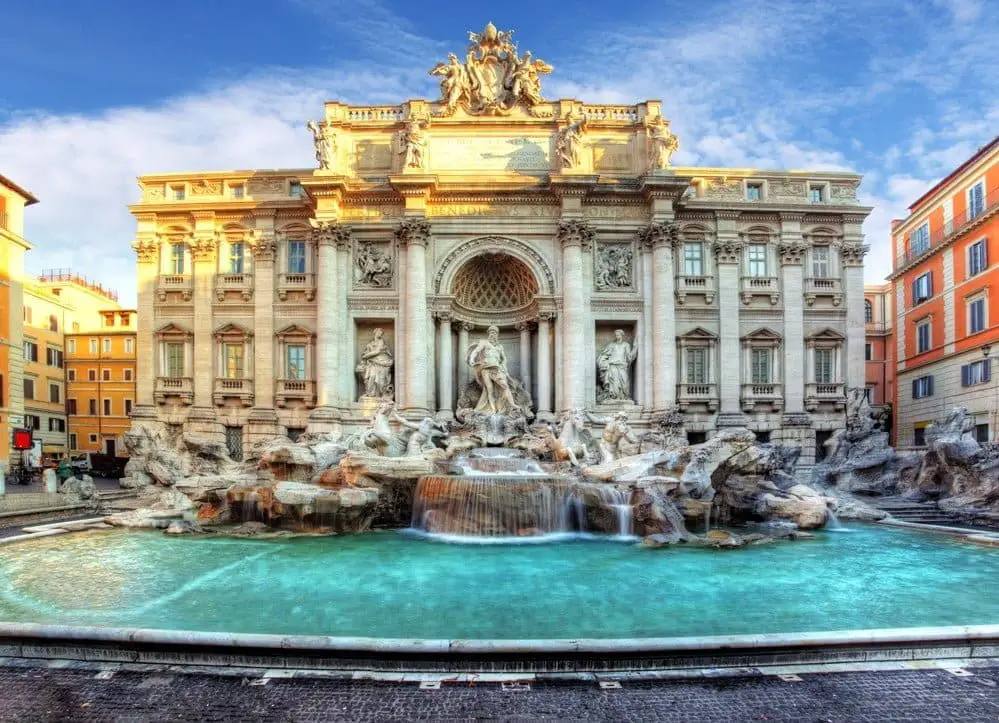 The Rise and Fall of the Parricide Punisher
Condemnation to the cross, burning alive, beheading, sentencing to the mines, and deportation to an island. As a boy, Faustus memorized those forms of punishment from the Digest in his small school outside Rome. Although he dreamt of becoming a punisher, he never believed Augustus would bless him with such an honor during his life.
But it came true. As a soldier, Faustus battled valiantly against the Huns, and he was commended by his General to appear before the Emperor. Augustus listened to Faustus's accomplishments in the Last Battle of Eastern Plains, pondered with his finger before his nose, and announced the promotion.
"You shall serve the Empire as the Parricide Punisher. You will be called upon, as needed by the lead executioner, to inflict the punishment outlined in the Constitution of the Divine Hadrian."
Faustus was told not to show emotion before the Emperor. "Hail Justinian, Hail Augustus," was all he said without expression. When he left the Emperor's quarters, his lips cracked as he smiled, and his face remained bright for weeks. This was more than a promotion. This was a chance to live out his life as a respectable servant of the Empire.
The other punishers were envious of the appointment. Parricide occurred infrequently, so Faustus's services would rarely be needed. Also, it was a special crime, warranting a punishment separate from the general forms listed in the Digest. He would not have to pierce flesh with iron stakes. He would not have to burn people or chop appendages. He would not have to run the mines, which were more arduous than the prisons. He would not risk being lost at sea traveling to the islands or coming back with scurvy.
Compared to his colleagues, Faustus had it good. All he had to do was take care of the animals required for the punishment, and wait until his services were needed. He was allowed to live with them on a compound reserved for the appointee, located on one of the few open patches of land within the city. It was country life, but with all the luxuries of Rome.
On the compound, the cock had his own hutch, peck-and-play pen, and run. Faustus fed him fresh mash and chicken scratch from the market daily. The cock required little care, except on punishment day, when Faustus sharpened his nails.
The viper also required little care. Faustus kept the viper strong and plump with vermin he trapped in the tunnels and sewer. The only difficulty was maintaining ideal conditions in the vivarium during cooler months. With the help of servants, Faustus rotated torches below angled glass to keep the requisite temperature.
The monkey required the most work. The basement of the compound dwelling was converted to a giant cage. The monkey had a sleeping area, toys, ropes, and logs. Faustus spent most of his time feeding the monkey and cleaning to keep odors from wafting up the stairwell into his quarters.
The last animal was Faustus's favorite. Kakai, the dog, became his friend. Faustus taught him tricks and assigned him chores. Kakai would drag hay to the monkey basement, toss meals to the viper, and perform other tasks when instructed.
Life on the compound, just as Faustus had imagined, was grand.
But, Faustus's attachment to the dog was not something he anticipated when the need for punishment arose. He knew the dog would have to go, and that bothered him. To reduce the suffering for his friend, he decided to would throw Kakai into the burlap sack last.
The lead executioner arrived at the compound on horse, pulling a cart with a prisoner in chains. The inmate had food and welts on him from pelting and flogging at the Forum. Faustus ordered the inmate into the burlap sack. Then, as required by the Constitution of Hadrian, he threw in each creature—the cock, the viper, then the monkey. Cries, screeches, hisses, grunts and maddening gibbers echoed across the land. Would the prisoner even make it to Fiumicino, where the sack was to be sewn shut and cast into the sea? Why was it necessary, according to Hadrian, to also throw in a dog?
Faustus hesitated. The prisoner had surely received adequate punishment. Was he even alive in the sack? Why, why must the dog also go?
            "Do it, Faustus, or you will suffer the wrath of Augustus," the lead executioner instructed.
Faustus grabbed the back of Kakai's neck. The lead executioner held the thrashing bag open while red spews and screams escaped from it. Kakai whimpered and looked deep into Faustus's eyes.
* * *
Years later, Faustus sat beneath an olive tree and watched the sun set on the cathedral domes. He had been banished from Rome for the rest of his natural life. A tear-track glistened on his cheek. He wondered what could have been, with Kakai by his side.
END
Michael Carter
Michael Carter is a short fiction and creative nonfiction writer. He's also a full-time ghostwriter in the legal profession. He studied Roman Law at the University of Oxford, Magdalen College, and he holds a minor in Classical Studies from the University of Washington. When he's not writing, he enjoys fly fishing, cast-iron cooking, and spending time with his family. He's online at www.michaelcarter.ink and @mcmichaelcarter.


Azriel's Visits
Azriel promised that my blood would flow
and that I would die in his arms.
But he seldom keeps his promise that he will return each nightfall and at last
take me with him to the abyss of his world
making me ache for his ethereal beauty and craving his companionship
with more feeling than the pain of the suffering that even a martyr could bear for his faith.
Love sick fool that I have become, I continue waiting
by my open bedroom window, where I sit
wearing my lace night gown with my sleeve pulled down around my shoulder,
hair twisted in a braid
leaving the left side of my neck shamelessly exposed
for my Love's kiss
of sweet death that will, at last, assure me of eternity with him
You may scoff of my naïve faith in him
But unless you, too, ever feel his sensuous touch
and hear his euphoric voice making promises to you
of being reborn into a world of eternity where death becomes a meaningless word
and the dark becomes your eternal home with him for always.
Then I tell you, my friend
You too would wait,
You too would wait
Fayth L. Borden
I have written and published nearly one dozen horror poems the past few years in small press zines.
I have written these poems for many years now and began submitting them. Happily several editors enjoyed them and published
From the conciseness of horror poems I turned to writing horror drabbles. I discovered the challenge of Drabbles which have the feel of poetic storytelling to me as they must be concise, direct and grab an emotion at the end.
Horror in any form has intrigued me all my life. I'd spend hours in the libraries, from childhood till even now, reading horror and learning how authors create macabre worlds with a thought and a string of sentences with the right words that scare!
My love of the horror genre began as a child listening to the stories told by my Sicilian aunts and uncles of ghosts, exorcisms and all unholy phenomenon from the homeland. Scaring me and my cousins was an achieved goal. And we loved it!


Honesty
He drained his glass.
"Better go.  Don't want to keep the wife waiting."
There was a snigger.  He turned.  His friends were staring at him, laughing.    He suddenly realised they knew the truth.  He left the pub.
He sat in his kitchen.
"It was bound to happen.  Shouldn't have lied in the first place," he said to himself.
He had no wife, he'd never been married.  He'd lied to fit in.
"Time to face up to it, I suppose."
He placed the barrel of the shotgun in his mouth.
"No way I can face them again,"
He pulled the trigger.
RJ Meldrum
J. Meldrum is an author and academic.  Born in Scotland, he moved to Ontario, Canada in 2010.  He has had stories published by Sirens Call Publications, Horrified Press, Trembling with Fear, Darkhouse Books, Smoking Pen Press and James Ward Kirk Fiction.  He is an Affiliate Member of the Horror Writers Association.
Facebook profile: https://www.facebook.com/richard.meldrum.79
Website: http://wolfstarpublishing.com/meldrum/
Webs Of Trouble
I went to the doctor with the worst headache of my life and blurred vision. It felt like a thousand bees were loose in my skull. All the standard tests came back negative; a brain scan was the next step. I found myself on an operating table ready for exploratory surgery. The surgeon chose to keep me awake as he cut into my skull. I first heard a scream from the nurse and the doctor backed away. Thousands of tiny spiders swarmed out of my head. The pain was much better, but now I had a different set of problems.
Arthur Unk
Arthur Unk lives and works in the United States, but dreams of a tropical, zombie-free island. He hones his drabble skills via the Horror Tree Trembling With Fear (Dead Wrong, Flesh of My Flesh, The Tale of Fear Itself, and others yet to come) and writes micro/flash fiction daily. His influences include H.P. Lovecraft, Stephen King, and life experience. You can follow his work from all around the web via his blog at http://arthurunk.com or read his many, many micro-stories on Twitter @ArthurUnkTweets
About the Author
Latest Posts
Stuart Conover is a father, husband, published author, blogger, geek, entrepreneur, horror fanatic, and runs a few websites including Horror Tree!