Trembling With Fear 07/23/2017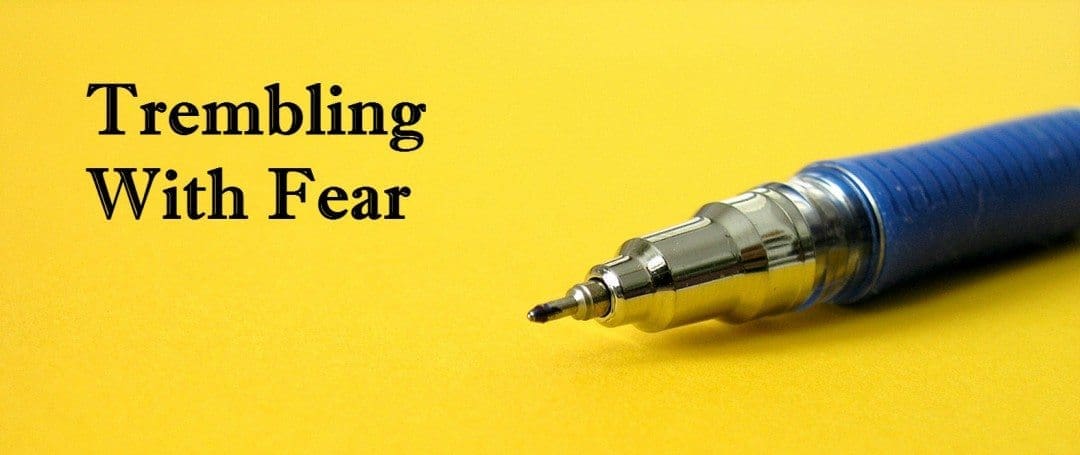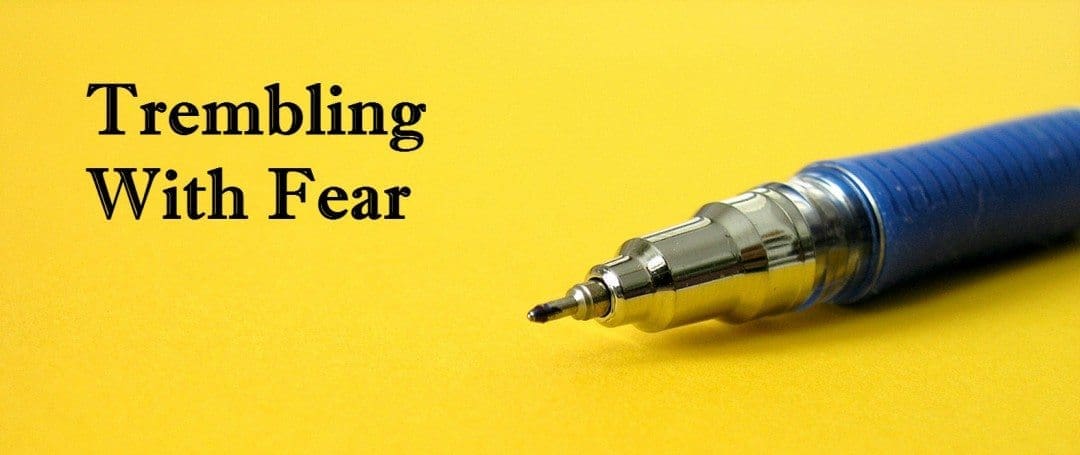 'Trembling With Fear' Is Horror Tree's weekly inclusion of shorts and drabbles submitted for your entertainment by our readers! As long as the submissions are coming in, we'll be posting every Sunday for your enjoyment.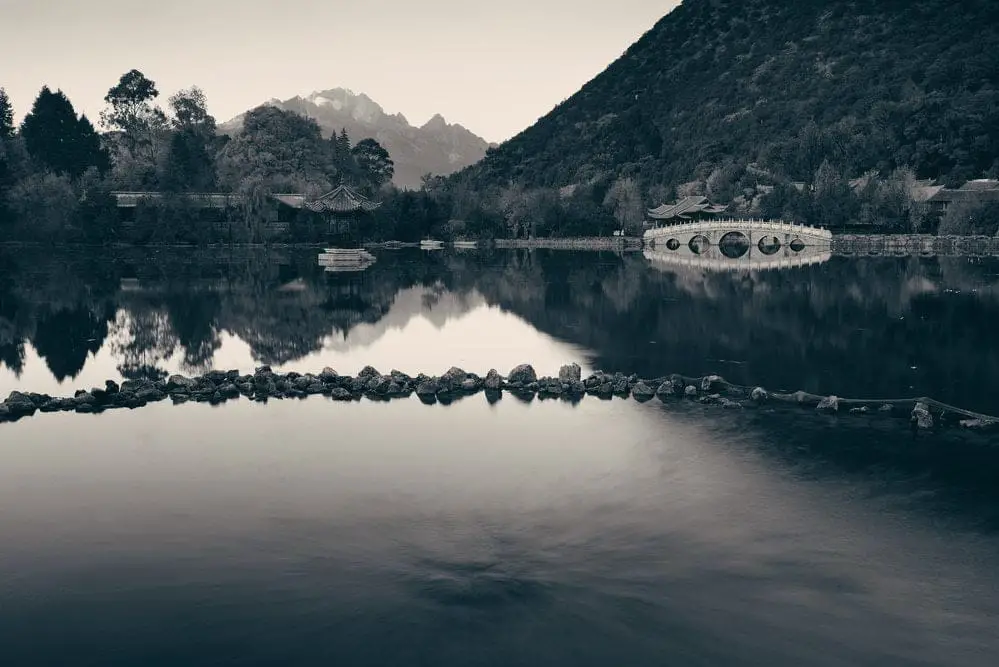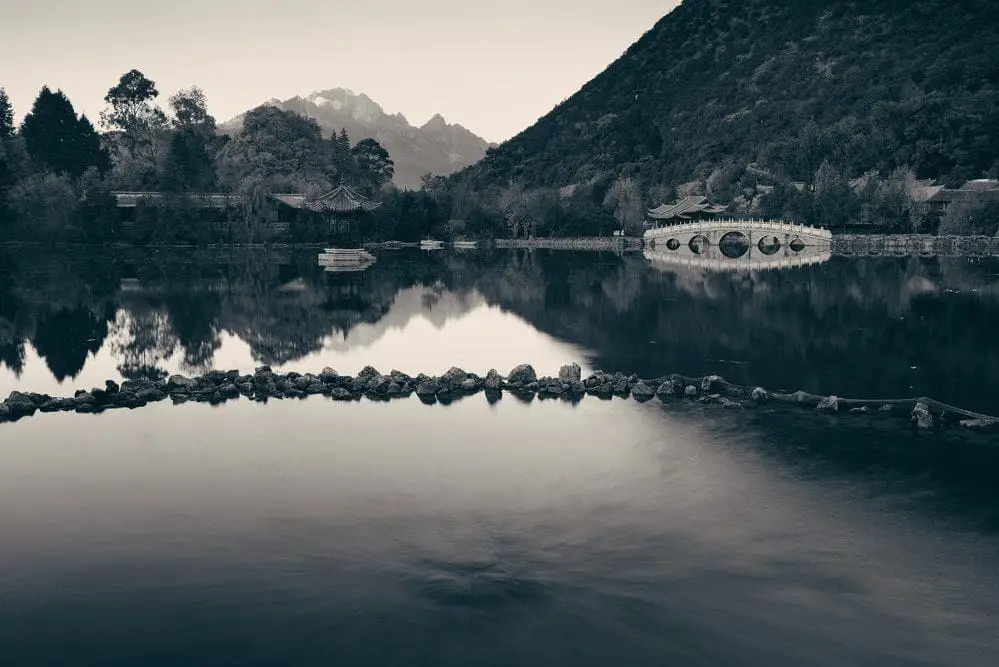 Diao Si Gui
Fan didn't know if it was the drink that had led him here, or some strange sense of fate.
He had not intended to venture out this far into the woods, his feet carrying him farther than his mind had bothered to realize. But hadn't he started drinking all those hours ago to keep his mind so very numb, to wash out the thoughts and the memories that always came creeping back this time of the year? To put this place far behind him?
And yet here he was, all the same, just barely standing on his feet, swaying and looking up at the old elm.
Gang had swayed, too, that night.
His body had danced beneath that one sturdy branch, the rope tight around his neck. Fan could still recall the creaking sound the motion had made.
Had nine years really passed since then? It'd felt like ages to Fan. He supposed the guilt contributed to that. Guilt could add hours to the days, days to the weeks, and so on, stretching the years out like taffy he didn't want to stomach.
They'd convinced themselves their actions were just, at the time. Now, though, such lies had long-since worn off.
When little Zhao Mei had gone missing that spring of 1988, all of the village had been dismayed. As she'd always been known for being the adventurous sort (and believing the people of the village were too close-knit to fathom a kidnapping), authorities assumed the girl had gotten herself lost in a jaunt through the forest.
One week and a day of fruitlessly searching the woods had passed by, though, and whatever hope there'd been of finding the eight year old had seemed to pass with it. But not for her father, Guang. He still had hope, and above all, suspicion.
He'd convinced himself that his baby had been taken, and that he'd determined the culprit: Gang, the hermit who lived quietly in the woods, and who was only ever seen on his occasional trips into the village.
Guang had brought his closest and oldest friends together one evening, sharing in his accusation with Sun Jian, Wu Yuan—and Fan.
"He's not a part of this place," Guang had spat. "He's a tick on the dog, living off of us when he needs to. We can't trust him. I swear, he took my girl, or at the least, he knows what happened to her!"
Hot blooded and seeking justice, the three had agreed to confront Gang and help their desperate friend. When Guang led them up into the woods, heading towards the outsider's hut, not one of them questioned the long length of rope he carried with him.
The hermit was asleep when they'd broken in his door. They'd shouted demands at him as they kicked and grabbed at him. He screamed and cried. They shouted more.
When he didn't give them the answers they sought, they'd dragged him out to the elm with the strong-looking limbs. Guang had given the old man a final chance to confess his guilt, threatening to string him up and let him hang until dead.
Still, Gang revealed nothing, and together the four of them tied the rope about his neck and hoisted him up high. They lashed the rope to a root and let the man kick—until he was past kicking.
Fan had since told himself that it was to be a scare tactic, one that had just gone too far. But he knew in his heart that they'd done exactly what they'd gone out there intending to do.
Mei's body was found a week later, several dozen miles from the village. Her body was frail from dehydration and hunger, but there were no other marks upon her. She had indeed gotten lost, searching for home in the wrong direction.
Zhao Guang committed suicide a few months later, becoming something of a ghost long before his passing. He'd ended it by a hanging. Wu Yuan moved to Hangzhou shortly after that; he died last year, run over in the street. And Sun Jian went two months back, a heart attack taking him in the night.
They'd kept their deed a secret in all that time, and now only Fan remained to tow their regret. He heaved a sigh, let loose his tears, and took another swig from his bottle. He nearly choked on it though, dropping the beer and falling to his knees as he went into a coughing fit.
As his breath returned to him, he heard the familiar sound of creaking overhead.
Fan slowly turned his eyes upward, knowing what he would see. Still, his gut went cold at the sight of Gang the hermit, who was swinging over him, his slack, dead gaze upon him.
He was dressed in the same rags he'd worn the night of his death, his white skin dirtied and showing signs of rot. An unnaturally long, red tongue jutted out from his mouth, lolling and twisted like a dead worm upon a hot street. There was as much demon about the specter as there was man—a twisted form born of the hell that Fan and the others had sent him to.
A hoarse whisper escaped the spirit's lips, a single, damning word spoken from beyond the grave:
"Innocent . . ."
Fan cried out in terror, feeling all of the forest and its arcane forces bearing down upon him. Whether he knelt under the dead man for a mere moment or an hour, he did not know, nor did it matter. For when he finally rose and stumbled away, the damage had already been done.
Crazed and forever blinded, Fan fled the place of his lasting sin, screaming for death as he went.
A week and a half later, a hiker happened across his body; it lay not so very far from where the young Zhao Mei had been discovered nine years earlier.
Patrick Winters
Patrick Winters is a graduate of Illinois College in Jacksonville, IL, where he earned a degree in English Literature and Creative Writing. He has been published in the likes of Sanitarium Magazine, The Sirens Call, Trysts of Fate, and other such titles.
You can learn more about Patrick at his homepage.


The Summon
To every teenage boy who stay up all night to invoke the devil and summon the dark one to come and collect their tormented souls. Drawing silly chalk lines on the floor, dropping blood on the carpet and reads ancient spells that they don't understand or cannot properly pronounce. When I finally arrives their faces always becomes pale and they shiver with fear. When they can see my face I always hear a terrifying scream.
-Mum?!
-Yes, my son, I reply, I am here, so clean up your f*cking room before I drag your lazy soul back down to hell!
Mathias Jansson
Mathias Jansson is a Swedish art critic and horror poet. He has been published in magazines as The Horror Zine, Dark Eclipse, Schlock and The Sirens Call. He has also contributed to over 100 different horror anthologies from publishers as Horrified Press, James Ward Kirk Fiction, Source Point Press, Thirteen Press etc.
You can find out more about Mathias at his homepage.
Dabblers
It was a day full of teeth marks and tears. Jerimiah pulled Bethany's hair: he stepped on the hem of her dress. She sunk her teeth into the flesh of his ankle. Instead of giving her a spanking, Momma sent her to church.
Now, Bethany watched gaunt townswomen encircle her. Melodious chanting lifted skyward as they fidgeted over loosely threaded beads.
The women's frantic breaths siphoned rolling smoke from the air. When they raised their heads, their eyes took an orange hue. It must have been the firelight reflected-a trick of the light.
Bethany would have much preferred that spanking.
Sarah Doebereiner
Sarah Doebereiner is a short story author from Central Ohio. For the past year, she has worked with Claren Books as their editor. Macabre themes fascinate her because of their tendency to stay with readers long after the book closes, but the joy in short fiction is the opportunity to try out all kinds of genres.
You can follow Sarah's work on Amazon.
Glass Slipper
The scullery maid wore the gown and glass slippers created by her fairy godmother to the royal ball. She arrived in a magic carriage pulled by enchanted livery.
The Prince stayed at her side and he never tired of gazing into her mirror like shoes.
At midnight, she ran and lost a shoe. The Prince caught her and knelt to replace it. He stared into the shoe and she realized that he'd been using the reflection to peek up her gown the entire night.
She screamed, "Pervert", ripped off her other shoe and shoved the high heel into his eye.
Robert Allen Lupton
Robert Allen Lupton lives in New Mexico where he is commercial hot air balloon pilot. He writes and runs every day, but not necessarily in that order.
Recent publications include short stories in the following anthologies:
Uncommon Origins
Twelve Days
Hindered Souls
Potters Field #6
Worlds Unknown #3
The novel, Foxborn, was published by West Mesa Press in April of 2017.
Other short stories are available online from "Crimson Streets", Daily Science Fiction, and two drabbles have been published in "Trembling With Fear".
"Running Into Trouble", a collection of 15 fantasy, science fiction, horror, adventure, and humorous stories, all with running as a central theme, will be published in July of 2017. The novelette, Dejanna of Mars, will be published in August 2017, and the second book in the Foxborn series, 'Here There Be Dragons," is scheduled for February 2018.
Other short stories will be published online and in anthologies through the year. Visit Robert's author pages on Amazon and Goodreads for more information.
About the Author
Latest Posts
Stuart Conover is a father, husband, published author, blogger, geek, entrepreneur, horror fanatic, and runs a few websites including Horror Tree!