The Tools We Use: Stencil
About This Series:
"The Tools We Use" is an ongoing set of articles which shares the various tools that Horror Tree, the writers for the site, and established authors who we're friends with use on an ongoing basis. This can range from anything to help with writing, editing, web development, marketing, and more! As long as it can help an author and we have a solid endorsement here, we'll happily share it with you.
Disclosure:
Our reviews may contain affiliate links. If you purchase something through the links in this article, we may receive a small commission or referral fee. This happens without any additional cost to you.
If you follow Horror Tree on almost any social media outlet, you've most likely seen some of what Stencil can do. In fact, we even used it to quickly add text into the header image for this post even if that is one of the most basic uses for the program that you could find in most graphics editing solutions.
What Stencil allows you to do though is so much more which has made it a great little marketing tool that we employ in quite a few areas.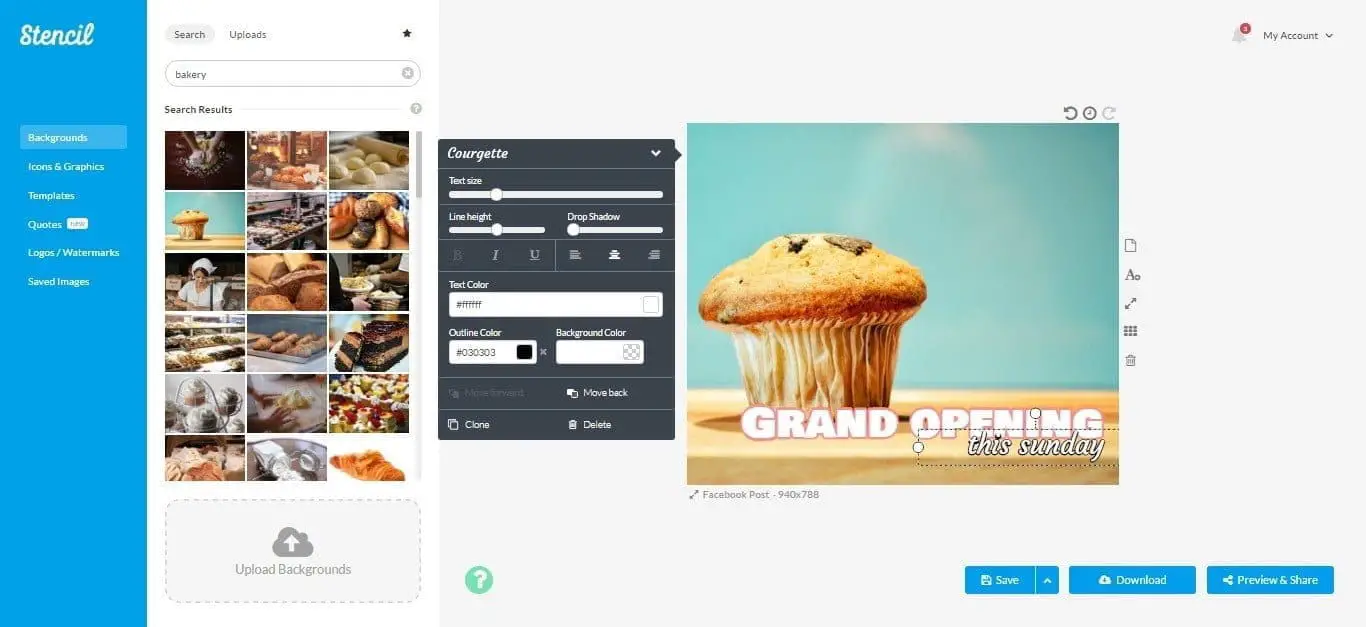 This super quick software has over 2,000,000 royalty-free images which you can use as the background of your pictures. They're all high resolution, can be saved for later if you're browsing through them, and are under the Creative Commons license which means that they "can be used for anything, personal or commercial with no attribution required."
As to sizing of the images, if that isn't something you're overly familiar with they have over 41 presets which can be used for social posts, common ad sized, common blog post sizes, and more! If you're looking for a specific size, you can also set your own dimensions and go from there.
Looking to add to your images and don't have a lot of talent in creating something original? The service has over 1 million icons that will allow you to customize the image to your needs. If you're in a hurry, there are also a slew of preset templates that can be picked from.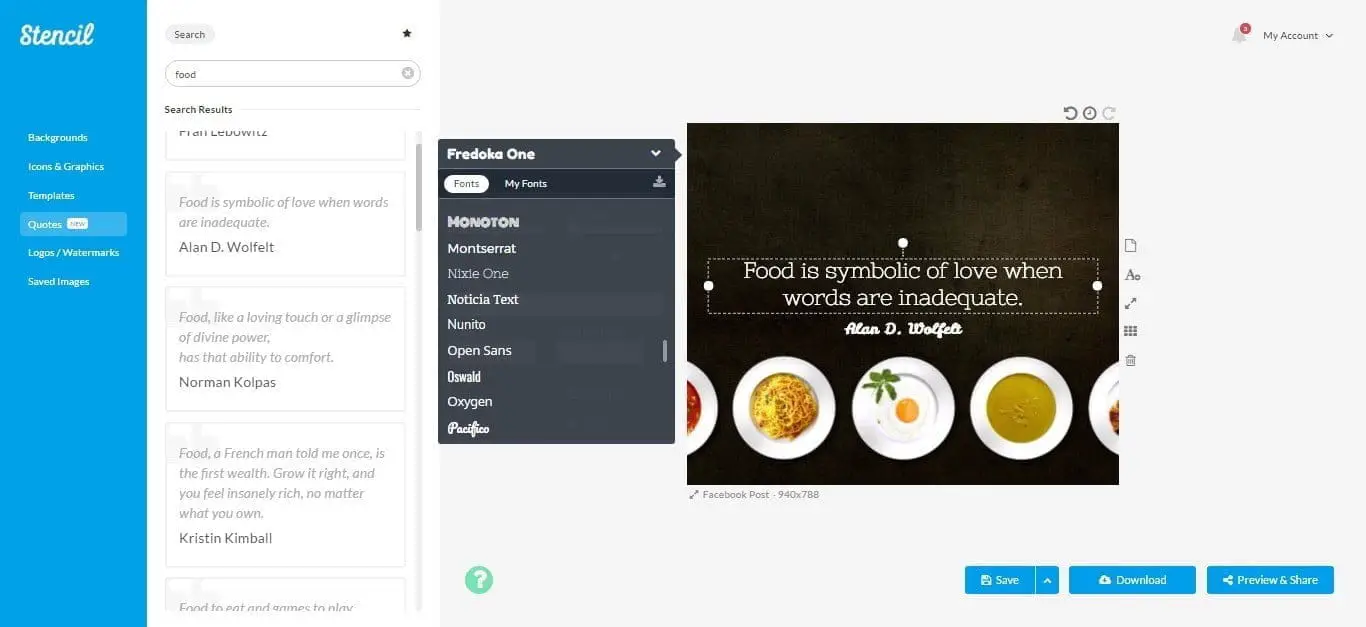 As you've likely seen, we like to put out quotes for authors on our social channels, and we use a mixture of sourcing our own as well as pulling in from the over 100,000 which the system provides you to search through.
Not liking the default font that appears? There are over 2,400 Google Fonts at your disposal, and you can upload your own if you've got one that is used by your brand or that you just prefer.
We've used this service for social images, blog headers, 'Trembling With Fear: Year 1' ads, and so much more. It is a fantastic service for those who are either in a hurry or who need help when it comes to artwork.
One of my favorite areas is, of course, social sharing! Once you have your image finalized and are ready to share it outside of a post, you can instantly put it on Twitter, Pinterest, Instagram via text or Buffer. Speaking of Buffer that also allows for Google+ (while they're still around) and Facebook! You can also include a direct link to the image if it is one that you plan on saving on their system. Our follows had a spike in activity once we started using this and our shares have been up as well and as we all know the old saying goes "any press is good press."
That being said, press that is something your audience would like to see which also looks good is even better.
If this feels like something which you might be able to make use of, be sure to check out Stencil today!
About the Author
Latest Posts
Stuart Conover is a father, husband, published author, blogger, geek, entrepreneur, horror fanatic, and runs a few websites including Horror Tree!