Taking Submissions: Whetstone Issue 6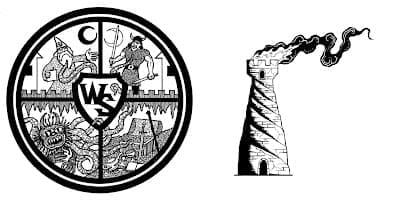 Deadline: September 12th, 2022
Payment: $10
Theme: Pulp sword and sorcery
CALL FOR SUBMISSIONS / WHETSTONE / Issue 6 (Winter 2022)
WHETSTONE is an award-winning amateur magazine that seeks to discover, inspire, and publish emerging authors who are enthusiastic about the tradition of "pulp sword and sorcery." Writers in this tradition include (but are not limited to) the following: Robert E. Howard, Fritz Leiber, Jack Vance, Michael Moorcock, Karl Edward Wagner, David C. Smith, and many more. "Pulp sword and sorcery" emphasizes active protagonists, supernatural menaces, and preindustrial (mostly ancient and medieval) settings. Some "pulp sword and sorcery" straddles the line between historical and fantasy fiction; at Whetstone, however, we emphatically prefer "secondary world settings," other worlds liberated from the necessity of historical accuracy. Published by Spiral Tower Press.

Managing Editor: Dr. Jason Ray Carney is a lecturer in the Department of English of Christopher Newport University in Newport News, Virginia. He is the co-editor of the academic journal The Dark Man: Journal of Robert E. Howard and Pulp Studies and the area chair of the "Pulp Studies" section of the Popular Culture Association. He serves as the Academic Coordinator for the Robert E. Howard Foundation. He is the author of Rakefire and Other Stories (Pulp Hero Press).
Associate Editor: Chuck E. Clark lives in Southern Wisconsin with his wife and four children. He graduated from the University of Kentucky with a Political Science degree, apprenticed as a jeweler, joined the navy, and now fixes laser microscopes. He has been published in Whetstone and The August Derleth Society's newsletter, Sage of Sac Prairie. He loves collecting rocks, books, and whiskey.
Associate Editor: Luke E. Dodd is a scientist, devourer of music, and collector of hobbies. He is one of the three hosts of The Cromcast, a podcast dedicated to the works of Robert E. Howard and other weird fiction. He lives in Kentucky with his wife and son.
Submissions: OPEN (Issue 6)
• Submission deadline: Monday, September 12th, 2022, 11:59p.
• Editorial decisions: Sunday, October 23rd, 2022.
• Publication of Issue 5: Friday, December 16th, 2022.
Length: We prefer short, compressed stories that are nevertheless complete and cohesive narratives (1500 to 2500 words). These limits are firm. No more, no less. Stories over or under the limit will not be read. We mean it, friends! This limit serves two functions: (1) the limit is an artistic challenge. It takes skill to tell a compressed, punchy story. (2) We are an amateur publication and only pay a token honorarium, so save your longer works for better paying markets.
Style: We prefer "dialog light, action heavy" fiction with vivid imagery that is unselfconsciously literary but nevertheless takes joy in an occasional old word that gives the breath of antiquity. Please avoid typographical emphasis and variation–e.g. bolding, italicizing, underlining.
Publication, payment, and rights: Issues will be published as .pdf files. If work is selected for publication in WHETSTONE, authors will (1) be paid an honorarium of $10 and (2) will be asked to provide, by contract, "First North American Serial Rights." In our opinion, this means that copyright is NOT transferred. All copyright stays with you, the writer; however, you will have sold/transferred a form of "exclusive use rights" called "First North American Serial Rights" (FNASR). This is the right to publish your unpublished work for the first time, and ONLY the first time, no more. The important thing to remember is that some professional publications may ask for FNASR upon acceptance of a specific work; you are not legally permitted to provide those for that specific work after publication in WHETSTONE, for you have already rendered their use to us. In other words, once you publish a work in WHETSTONE, that works' associated FNASR have been sold/transferred. You CAN publish your previously published work elsewhere as a reprint but only as long as that publication does not require FNASR. This is a long way of saying that WHETSTONE is an amateur publication, meant for showcasing emerging talent for the consideration of professional markets (which is why we kept the word count so low). In essence: save your best work for higher paying markets!
Submit: Proofread standard manuscripts should be sent to the publisher at [email protected] as .doc or .docx attachments. Include the following subject line: "WHETSTONE: [Last Name]." Please keep cover letters brief. A story title and a one- or two-sentence bio is sufficient.
Via: Whetstone.
About the Author
Latest Posts
Stuart Conover is a father, husband, published author, blogger, geek, entrepreneur, horror fanatic, and runs a few websites including Horror Tree!