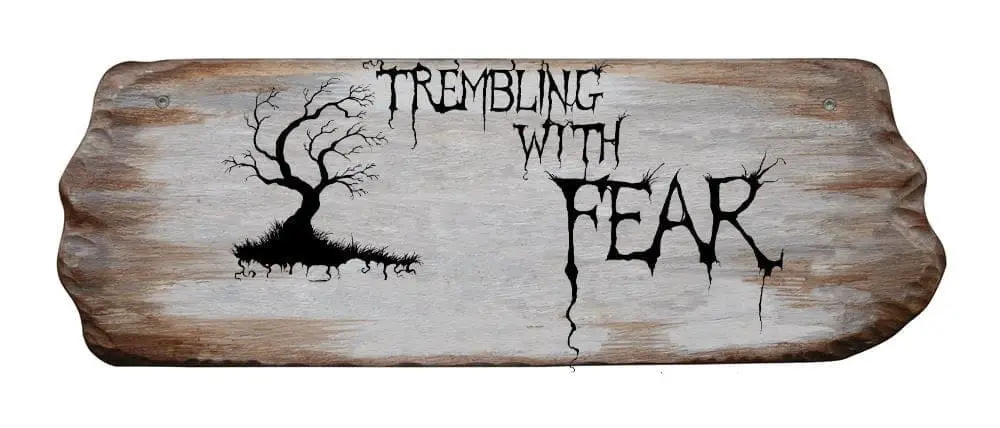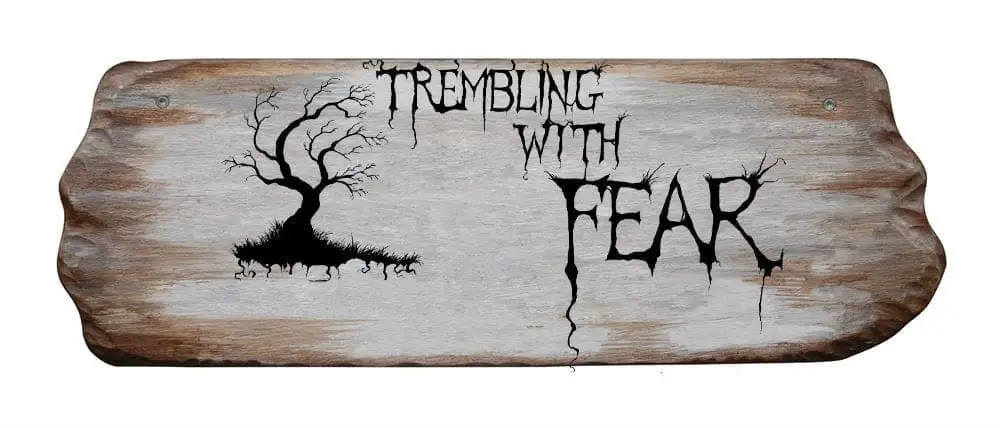 Welcome back to Trembling with Fear, our online flash zine. We publish both new and established writers with many becoming familiar faces and being an ongoing open market, we are always after material. Submissions don't have to be horror, they can be dark sci-fi or fantasy or some other aspect of the speculative fiction field. Nor are we averse to a touch of noir or a dark thriller. Humour is also welcome!
Last Sunday saw the clocks go back and was also Mother's Day (UK). My lovely family bought me a book. This was Thomas Tryon's The Other. I'd already read – and loved – his Harvest Home, and have wanted this one for a while. I read it in one day. It really is excellent, unlike the British weather. After a wonderful week which was almost summery in nature, it started to snow as I typed up this editorial, sigh. I have however, kept to my writing routine and finished the first draft of my current novella WIP. I don't do umpteen drafts, this one will probably just be a couple. I'm pretty pleased with how it's gone so far.
Other reading matter has included one of the most crazy – in a good way – books on the indie scene: The Wicked Rex of the West by Ward Nerdlo and Daron Kappauff. A mashup of The Wizard of Oz and Jurassic Park, it's pacy and gory (I'm not normally one for lots of gore) and just really great fun. Which makes me think, could some of you give us a mashup or two for TWF? It's something I can't remember seeing here.
Our first story in Trembling With Fear is Under the Cover of the Night by Martin Lochman. Along streets you run, hearing the voice of the pursuer as he writes his script, imagines that of his prey until you realise someone else is directing the scene and it's not what you thought. Cleverly done.
Hide by Quinn Parker takes us into the mind of a child, their concerns, their fears. Good choice of sentence lengths in this one to add to the sense of creeping dread.
Maggie's Diner by Wayne Fenlon tells the story through dialogue, the tone and word choice reflecting the mood perfectly so that you can imagine the scene with absolutely no need for any description. Lovely work.
The Immortal by RJ Meldrum leads the reader in a completely different direction of thought and delivers a great punch line which I'm sure will make you smile.
I hope you enjoyed our stories, now send us yours!
Steph
We have 4 biggist projects in the works right now that I'd really like to tease you on. Unfortunately, I've been sick the last week (not with THE plague but a cold nonetheless which has wiped me out.)
Just as a reminder that last week on Steph's suggestion, we now have a Ko-Fi as another way to donate to the site. While I still find Patreon the easiest way to keep track of things, I'm always happy to make things as easy as possible for anyone looking to contribute to the site's future!
Offhand, if you're a fantasy or science fiction lover who is also obsessed with wrestling, please reach out to me directly on our contact form or social media.