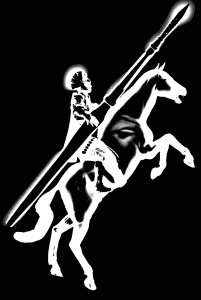 Deadline: March 1st, 2023
Payment: Royalties
Theme: Dark, scary, terrible Halloween stories
We want your dark, scary, terrible Halloween stories guaranteed to make the reader afraid to answer the door because those just might not be Trick-or Treaters giggling out there… (Doesn't have to be Halloween themed, but the Halloween holiday is the general aim of this anthology.)
Submissions open now until March 1st, 2023. Anthology expected to be published in or around October, 2023.
**If you don't have the patience to wait a year for your story to be published, DON'T SUBMIT.**
**If you are not willing to obtain a Draft2Digital account in order to receive royalty shares as payment, then DON'T SUBMIT.**
For this anthology, please no "extreme" horror or "graphic" sex.
Please keep content and language limited to the equivalent of a "PG-13" rated movie.
While we do want this to be a horror anthology, we are not interested in the extremes of the genre. We are interested in thrills and chills horror not shock value/gross out horror.
(more…)