Taking Submissions: Fiends in the Furrows: An Anthology of Folk Horror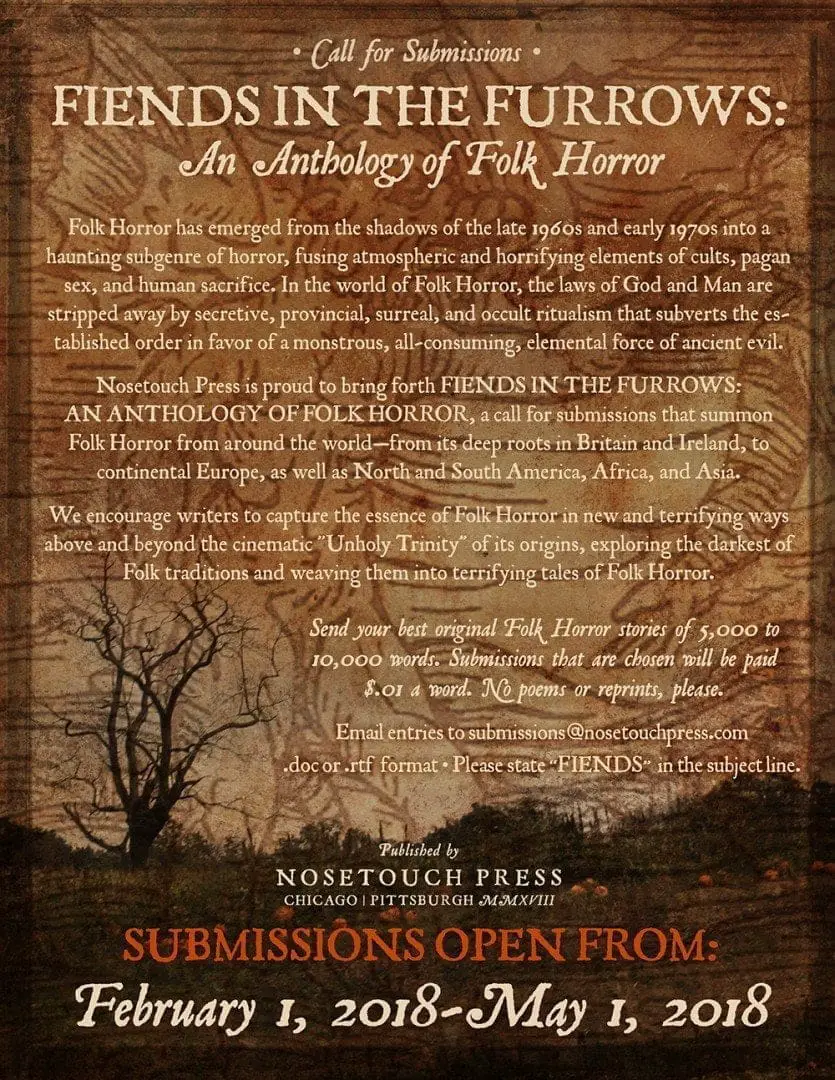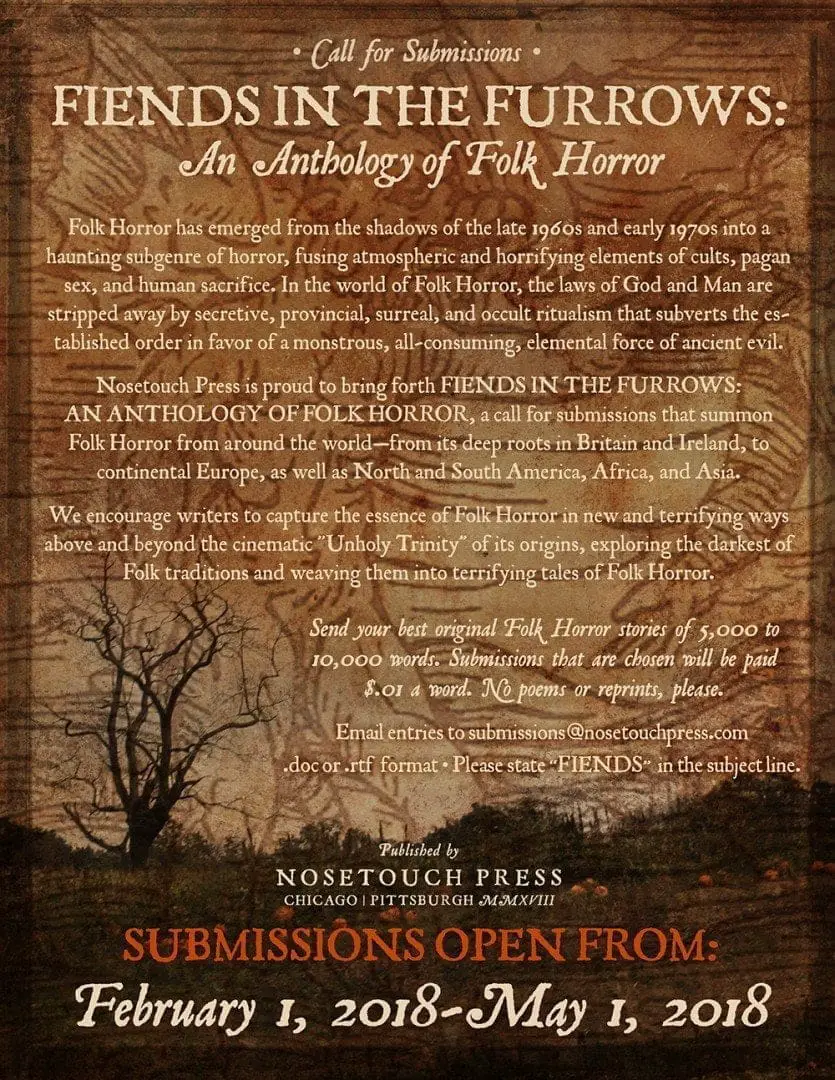 Deadline: May 1st, 2018
Payment: $.01 a word
Folk Horror has emerged from the shadows of the late 1960s and early 1970s into a haunting subgenre of horror, fusing atmospheric and horrifying elements of cults, pagan sex, and human sacrifice. In the world of Folk Horror, the laws of God and Man are stripped away by secretive, provincial, surreal, and occult ritualism that subverts the established order in favor of a monstrous, all-consuming, elemental force of ancient evil.
Nosetouch Press is proud to bring forth FIENDS IN THE FURROWS: AN ANTHOLOGY OF FOLK HORROR, a call for submissions that summon Folk Horror from around the world—from its deep roots in Britain and Ireland, to continental Europe, as well as North and South America, Africa, and Asia.
We encourage writers to capture the essence of Folk Horror in new and terrifying ways above and beyond the cinematic "Unholy Trinity" of its origins, exploring the darkest of Folk traditions and weaving them into terrifying tales of Folk Horror.
Send your best original Folk Horror stories of 5,000 to 10,000 words. Submissions that are chosen will be paid $.01 a word. No poems or reprints, please.
Email entries to 
[email protected]
 .doc or .rtf  format • Please state "FIENDS" in the subject line.
About the Author
Latest Posts
Stuart Conover is a father, husband, published author, blogger, geek, entrepreneur, horror fanatic, and runs a few websites including Horror Tree!