Epeolatry Book Review: Shudder's Creepshow: From Script to Scream by Dennis L. Prince


Disclosure:
Our reviews may contain affiliate links. If you purchase something through the links in this article we may receive a small commission or referral fee. This happens without any additional cost to you.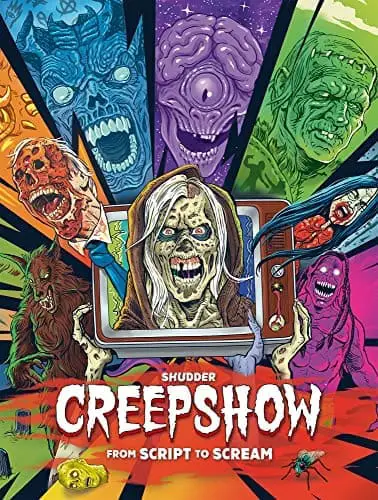 Title: Shudder's Creepshow: From Script to Scream
Author: Dennis L. Prince, designed by John J. Hill, and co-produced by Julia Hobgood
Genre: Non-fiction
Publisher: Titan Books
Release Date: December 20th, 2022
Synopsis: Shudder's Creepshow: From Script to Scream, produced by AMC Networks Publishing and Creepshow showrunner and executive producer Greg Nicotero (The Walking Dead), is a coffee-table book which brings fans behind-the-scenes of the acclaimed Creepshow series with deep dives into its riveting origins, gripping development, provocative production, sinister special effects, and much more. Features a foreword by legendary storyteller Stephen King and an afterword by horror aficionado Kirk Hammett, Metallica's lead guitarist. Based on the hit anthology series from Nicotero, Cartel Entertainment, Striker Entertainment, and in partnership with Titan Books, the book is written by Dennis L. Prince, designed by John J. Hill, and co-produced by Julia Hobgood. The series has been heralded as "an irresistibly macabre package," (Slant Magazine) and "an undeniable love letter to all generations of horror fans," (CBR), and over three seasons, has been one of the most watched programs on Shudder.
Anything with a Stephen King foreword will get my attention. I've been a King fan for decades, yet I didn't watch the original Creepshow until I was an adult. This book discusses the history of the Creepshow franchise, yet it focuses on the recent series that premiered on Shudder in 2019.
This book is more than a simple "behind the scenes". It begins with a history of comic book horror and the public outcry that violent comics were turning children into murderers. The author's love for these old comic books is reflected in the guide's style. It's format mimics old-style comics with large colourful pictures, and advertisements for mail-order products (like a glow-in-the-dark monster kit). 
After comic book history, the book shifts focus to the people behind Creepshow, especially George Romero. We are treated to a history of his Living Dead series, and how he and other people connected with Creepshow met and came together to work on the anthology.
Eventually, the focus shifts to the current series on Shudder. The authors walk us through the origins of each story and the special effects that bring them to life. It's an interesting, educational read for anyone interested in horror or movie-making (or both). The details given are extensive and the bright, engaging artwork maintains reader interest.
I read it as a pdf on my computer screen and while I enjoyed the colourful pictures, the reader should consider buying this one in print. It was impressive to look at on my screen, but I imagine it would be a beautiful addition to any horror fan's print collection.

/5
About the Author
Latest Posts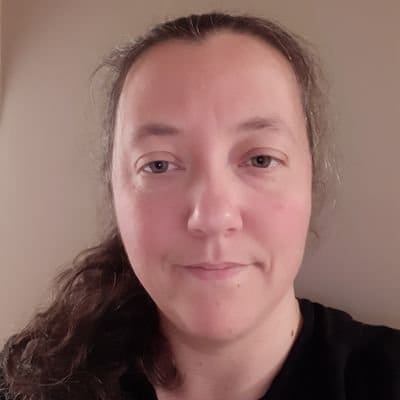 Melody lives in Ontario, Canada and writes short, dark fiction. She has been published in several anthologies and online publications. In university, she studied Ancient Greek and Roman Studies and often infuses her work with elements of Greek mythology. She also loves reading, embroidery, and martial arts. You can follow her homepage at: https://www.blog.melodyemcintyre.com/
Homepage: https://www.blog.melodyemcintyre.com/MelodyEMcintyre.com
Twitter: @evamarie41.