Epeolatry Book Review: Anna Dressed in Blood by Kendare Blake


Disclosure:
Our reviews may contain affiliate links. If you purchase something through the links in this article we may receive a small commission or referral fee. This happens without any additional cost to you.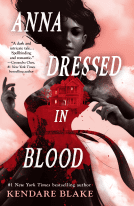 Title: Anna Dressed in Blood
Author: Kendare Blake
Publisher: Tor Teen
Genre: YA / Horror / Fantasy 
Release date: 12th September, 2023
Synopsis: Cas Lowood has inherited an unusual vocation: He kills the dead.
So did his father before him, until he was gruesomely murdered by a ghost he sought to kill. Now, armed with his father's mysterious and deadly athame, Cas travels the country with his kitchen-witch mother and their spirit-sniffing cat. Together they follow legends and local lore, trying to keep up with the murderous dead—keeping pesky things like the future and friends at bay.
When they arrive in a new town in search of a ghost the locals call Anna Dressed in Blood, Cas doesn't expect anything outside of the ordinary: track, hunt, kill. What he finds instead is a girl entangled in curses and rage, a ghost like he's never faced before. She still wears the dress she wore on the day of her brutal murder in 1958: once white, now stained red and dripping with blood. Since her death, Anna has killed any and every person who has dared to step into the deserted Victorian she used to call home.
But she, for whatever reason, spares Cas's life.
Cas is a teenage ghost-hunter. When spectres manifest and start killing the living, Cas arrives with his special dagger and sends them back to the underworld. He travels with his mother chasing local legends in order to train for the one thing he told his mother he would never do – hunt down the ghost that killed his father.
Obsessed with following his father's path, Cas eschews everything but ghost hunting – friends, girlfriends, and planning for the future, until he comes to Thunder Bay in pursuit of Anna Dressed in Blood.
Anna is a ghost and dismembers any who enter her house. Cas feels inexplicably drawn to her and when the local bullies dare him to enter her domain, Cas takes them up on it, determined to add Anna to his long list of vanquished spirits. Only, it's the bully who attacks him and Anna who saves him.
This encounter sparks an unlikely friendship (and romance) between the ghost and her would-be exterminator. Together with his new friends, a young psychic and the most popular girl in school, Cas has to figure out Anna's history and how to end her curse.
This book has some truly terrifying scenes that will keep readers up at night. Anna is a complex villain/hero/victim and the best part of the book. I enjoyed large parts of this story. However, there were some points that rang false for me and pulled me out of the story at times.
Cas is a ghost-hunting teen obsessed with following in his father's footsteps. He constantly puts himself in danger and has no plan for his future, which his mother completely supports. She moves them around North America attempting to support them by selling candles and fortunes while her son puts himself in the same mortal danger that got his father killed. I found it a bit of a stretch that his mother wouldn't work harder to stop this or protect her son. Perhaps, she is used to this from her husband, but it's unclear.
I also felt that the relationship between Cas and Anna develops rather quickly. Cas is half in love with Anna before he even meets her. She seems to return his affections simply because he is the only one who is nice to her.
Overall, the book was engaging and exciting. There is a sequel that I plan to read because even with a few misgivings, I'd like to continue to follow Cas on his ghost hunting adventures.



/5
About the Author
Latest Posts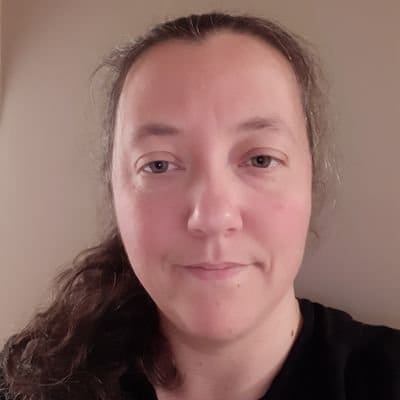 Melody lives in Ontario, Canada and writes short, dark fiction. She has been published in several anthologies and online publications. In university, she studied Ancient Greek and Roman Studies and often infuses her work with elements of Greek mythology. She also loves reading, embroidery, and martial arts.
Homepage: https://www.blog.melodyemcintyre.com/MelodyEMcintyre.com
Twitter: @evamarie41.