Black Cranes: Tales of Unquiet Women Blog Tour: Part three of four


Black Cranes: Tales of Unquiet Women blog tour Sept 21st – Oct 12th  Part three of four.
By Lee Murray and Geneve Flynn
Black Cranes: Tales of Unquiet Women is an anthology of Southeast Asian horror which subverts expectations of Asian women and their place in society. It brings to light the furious and restless spirits which sometimes lie behind the smiling facade of quiet submissiveness and familial duty. 
Edited by award-winning author and editor Lee Murray, and published short story author and editor Geneve Flynn, the anthology was released by Omnium Gatherum on September 26th, 2020, and features esteemed authors of dark fiction such as Rena Mason, Angela Yuriko Smith, and Christina Sng. 
It has been called an "instant classic" by Nightmare Feed, and "one of the best anthologies of 2020" by Pseudopod.
This series of four blog posts introduces the editors and contributors, and reveals the inspiration behind the fourteen dark stories which feature in Black Cranes. In this post, we meet Angela Yuriko Smith, Elaine Cuyegkeng, and Christina Sng.
Angela Yuriko Smith is an American poet, publisher and author of Okinawan descent. Her first collection of poetry, In Favor of Pain, was nominated for a 2017 Elgin Award. Her novella Bitter Suites is a 2018 Bram Stoker Awards® Finalist. In 2019 she won the SFPA's poetry contest in the dwarf form category. She has been nominated for a 2020 Pushcart Prize. She co-publishes Space and Time Magazine, a 53-year-old publication dedicated to fantasy, horror and science fiction. For more information visit SpaceandTime.net or AngelaYSmith.com.
Angela has two stories in Black Cranes: "Vanilla Rice" and "Skin Dowdy." 
In a society where technological cosmetics are the latest craze, "Skin Downy" examines the pressure for women to be beautiful, and to have their worth tied so intimately with their appearances. Desperate to keep her husband's attention, Leilani demands bigger and better upgrades until she is a glittering goddess. But appearances aren't everything, and revenge isn't always best served cold.
"Vanilla Rice" is set in a future world where Asians are second-class citizens and DNA can be manipulated to create babies who look white. Meiko, an expectant mother, wants a better life for her baby and installs an Attribute Chip. As her daughter grows, it seems that everything Meiko dreamed of has come true. Then Katsue begins to sense that she is different. 
Here's what inspired both stories:
ANGELA YURIKO SMITH: Like my character Katsue in "Vanilla Rice", I'm a blend of races. My maternal grandmother was Okinawan and my father is descended from the Kentucky Scotch-Irish. The two cultures were an odd match but it worked for them. I'm positive the in-laws never met.
Growing up in Cheyenne, Wyoming, I had no concept of diversity. Everyone was from the same Mid-western pot. I learned quickly not to divulge private details. The day I mentioned I liked seaweed on rice doomed me socially. It didn't help that I was ugly and awkward with a broken front tooth and taped-up coke-bottle glasses.
My grandmother was my angel. One day I told her I would name my first girl baby Yuriko after her. She made me promise not to, saying that Americans would always look down on a child with an Asian name. She always used the name "Mary," a name given to her as a child by authorities because it was easier to say. She's the inspiration behind Katsue's mother, Meiko. I've been outraged for her my whole life
We shared the shame of being different, but, where she wanted to be all Caucasian, I wanted to be more Asian. She wished to be admitted to the world I inhabited, but it was a world I didn't quite understand. It wasn't until I learned to accept and celebrate my position caught between two cultures that I learned to be comfortable with myself and with others.
In "Vanilla Rice," Katsue becomes a monster in pursuit of authenticity. In "Skin Dowdy," Leilani is stunning but false. Someday I hope we can move beyond labels and artificial standards of beauty and accept ourselves "as is." Then there will be no such thing as monsters.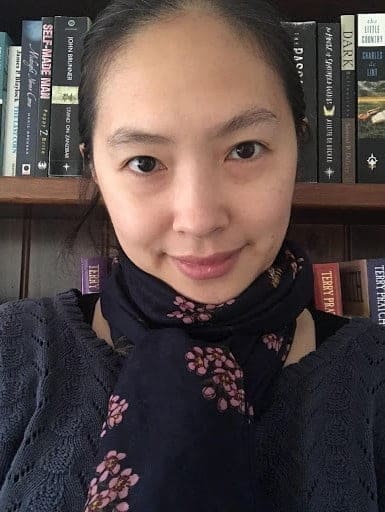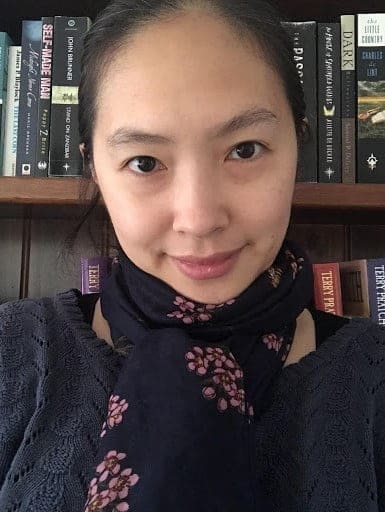 Elaine Cuyegkeng is a Chinese Filipino writer. She grew up in Manila where there are many, many creaky old houses with ghosts inside them. She loves eusocial creatures both real and imaginary, and '80s pop stars. She now lives in Melbourne with her partner, and their two small cat children. She has been published in Strange Horizons, Lackington's, The Dark, and Rocket Kapre. You can find her on @layangabi on Twitter and on Facebook.
Elaine's story "The Genetic Alchemist's Daughter" is set in a future Philippines, where children can be made and remade in secret until they are flawless. Leto is her mother's perfect right hand: the very image of everything that Chua Mercado Genetic Alchemy promises. But things were not always that way, and soon, Leto finds out why.
Here is how the story came about:
ELAINE CUYEGKENG: If I had to comp this short story, it would be Crazy Rich Asians meets Brave New World. I grew up in a culture that mythologises its founders, is deeply invested in legacy, and what descendants owe that legacy and their families. But I was the weird kid who never really fit (like so many of my SF peers!), and grew up morbidly fascinated by Huxley's universe, everyone carefully designed and conditioned to be exactly what their world needed them to be (the horror and bleakness didn't really hit me until I was older).
Fast forward years later—I'm living in Melbourne with the love of my life, and Crazy Rich Asians hits the theatres. And the film, which grappled with diaspora, with identity and family, things I was grappling with too, ended with a fairy tale ending that left me unsettled instead. 
All of these things percolated, I guess, into the strange Frankenstein story of Leto, her mother, the push and pull between them, and Leto finally rebelling, and finding a way to make herself heard.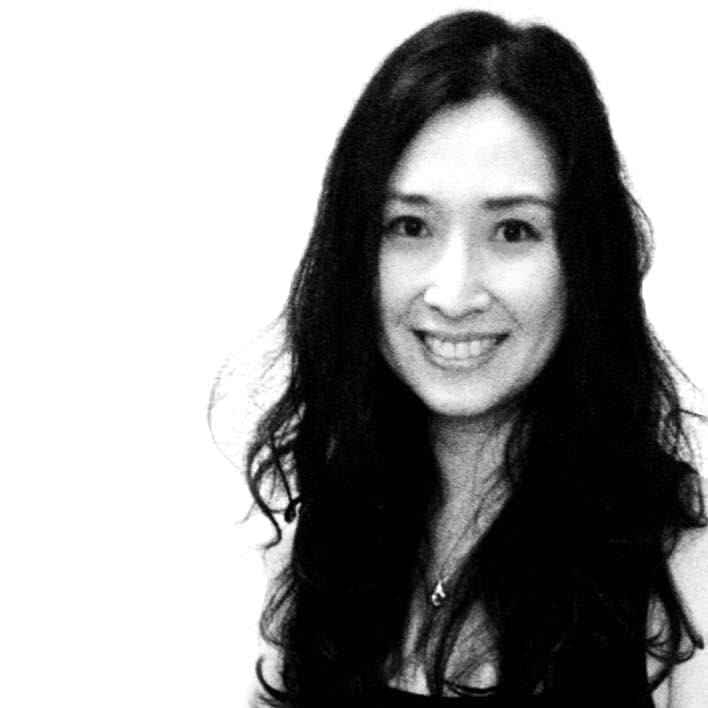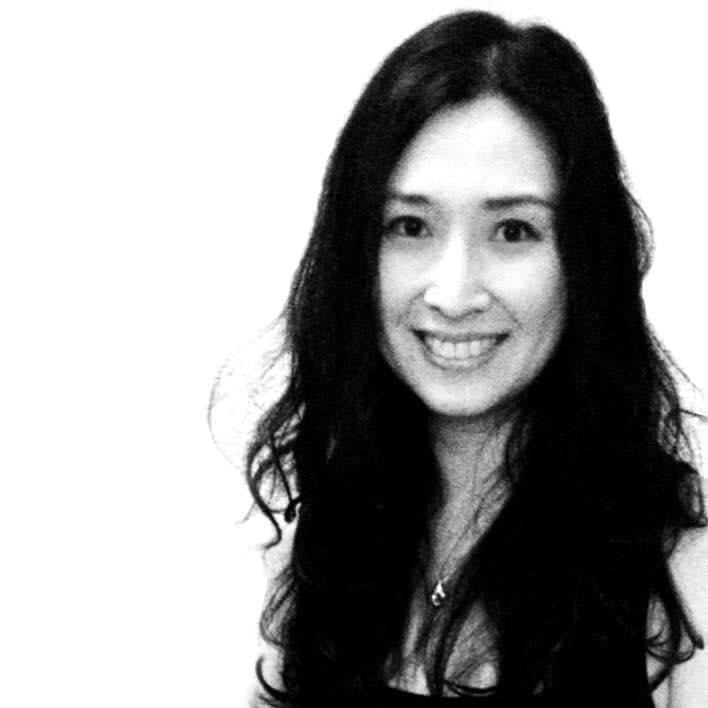 Christina Sng is a fourth-generation Singaporean-Chinese. Her paternal grandparents were Peranakan and Teochew-Cantonese, while her maternal grandparents were Hakka and Cantonese. She was born and raised in Singapore, and lived in Canada and Australia for several years.
Her award-winning poetry, fiction, and art have been widely published and exhibited around the world. She is the author of Bram Stoker Award winner A Collection of Nightmares, Elgin Award runner-up Astropoetry, and A Collection of Dreamscapes. 
Christina lives in Singapore with her children and a menagerie of curious pets. Visit her at christinasng.com and connect on social media @christinasng.
Christina's story "Fury" is set on a near-Earth planet in the future, where a deadly virus has killed thousands, turning them into super zombies. Kate, a young, highly trained operative, escapes an attack and boards a plane, only to crash-land in a small town. She is heartbroken to leave her father behind but must find Chandran, a doctor who is rumoured to have a cure, before the town is overrun.
Christina shares the story behind "Fury":
CHRISTINA SNG: "Fury" is Kate's origin story. She is an outlier, thanks to her unconventional father who raised her and elevated her in a deeply authoritarian world. Her fury fuels her right from the start to survive; first in a world where status and gender rule, and later, in an apocalypse which levels the playing field.
Stay tuned next week for final part of the blog series, which will feature Rena Mason, Rin Chupeco, and Gabriela Lee.
Thanks for joining us for part three of the blog tour for Black Cranes: Tales of Unquiet Women. If you'd like to read the stories mentioned here, head to the link below.
BLACK CRANES: TALES OF UNQUIET WOMEN edited by Lee Murray and Geneve Flynn
RELEASE DATE: 26/09/20
GENRE: Horror
PUBLISHER: Omnium Gatherum
AVAILABLE HERE: https://omniumgatherumedia.com/black-cranes
About the Author
Latest Posts
Stuart Conover is a father, husband, published author, blogger, geek, entrepreneur, horror fanatic, and runs a few websites including Horror Tree!