Bad Dream Entertainment Is Open To Novels And Novellas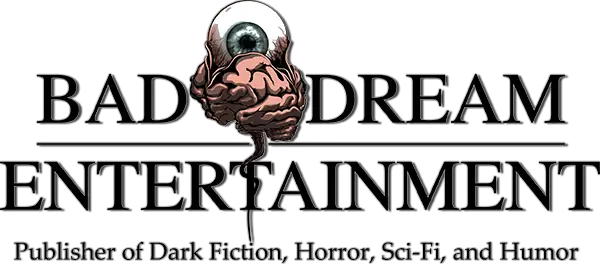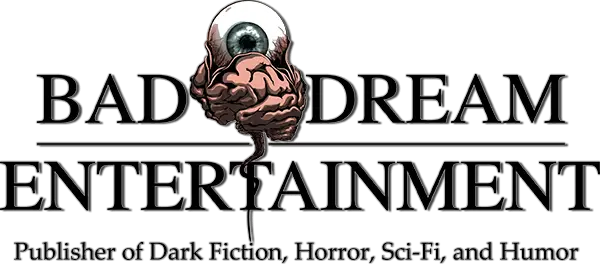 Payment: Pro Market, Royalties
Theme: Science Fiction Horror
We are now accepting novel and novella-length sci-fi horror manuscripts. If you have something that you think would fit, read the guidelines below and send it in. However, keep in mind that if you don't actually read and follow the guidelines you're just wasting time for both yourself and us, so please, please pay attention to what we're looking for and how we want to get it. It's not hard at all, we promise.
We are looking for SCI-FI HORROR, that means the story should have elements of both. The science fiction can be hard, near-future, or weird, but the horror elements have to be strong regardless (this is BAD Dream Entertainment, after all, not Mild Dream Entertainment). Generic creature-feature or zombie virus stories will be a VERY hard sell; we are looking for originality and weirder stories, including bizarro, probably stand a better chance. Cosmic horror is welcome, as long as it is not Lovecraft related (and yes, that can actually be a thing) and includes sci-fi elements.
Remember, sci-fi horror, not just sci-fi, and not just horror. Sci-fi horror. If you're wondering why we're stressing this so much, you've never read a slush pile.
Manuscripts should be at least novella-length (24k words), there's no ceiling on word count, but don't send something long enough to be a multi-book series. If sending chapters, include at least three.
Simultaneous submissions are fine, as long as you let us know to pull your manuscript out of the queue as soon as you place it elsewhere.
Multiple submissions aren't allowed; only one at a time.
Send your story in standard manuscript form. We're not sticklers for exact formatting, but have your contact info and word-count on the top corner of the first page, along with author name and title.
Manuscripts should be sent as DOCs, RTFs, or ODTs (not PDFs) to: submissions [at] baddreamentertainment [dot] com. You should receive an automated response acknowledging that we got it, if you don't you can ask to confirm through our regular contact email address. Keep in mind, if you send a PDF it will likely be auto-deleted and we're not going to take the time to ask you for a different format.
Response time are going to start at 2-4 weeks; that may change based on volume and if it does we'll update that info here.
Bad Dream Entertainment is a pro-rate paying market (min $0.06/word). Rights purchased will be world-wide exclusive (rights-reversion optional after a negotiated period) but for English language only. Royalties will be based on gross sales since we operate on a POD distribution model.
Handy tips for submitting to us (or any other publisher)
Read and follow the guidelines. It seems simple enough, but any editor or slush reader will tell you that getting most people to do it is like squeezing water from a rock. A very, very dry rock. You probably noticed there are a few repeated bits in our guidelines; the simple fact is that we're still likely to end up with a quarter of all submissions not even fitting the genre we asked for. Start ahead of the pack in any publisher's submission window by paying attention to what they're looking for and following the simplest of rules they give you.
Be patient; most submission call-outs for any publisher result in a pretty large slush pile for readers and editors to dig their way through. Sometimes things get lost or fall through the cracks, so if you haven't heard back within the response time then by all means reach out to us, but not before then. You're not doing yourself any favors by bugging the editor when your submission is still within the window.
Don't respond to rejections. Really, even it it's something nice like a 'thank you for the consideration anyway', it's just adding to a likely already full inbox (editors do appreciate the sentiment, just not the time). And if it's something negative, instead reevaluate whether you should even be trying to participate in the world of publishing, because you likely don't have a future in it if you're that kind of person. Fix your life.
Via: Bad Dream Entertainment.
About the Author
Latest Posts
Stuart Conover is a father, husband, published author, blogger, geek, entrepreneur, horror fanatic, and runs a few websites including Horror Tree!