30 Page-Turning Mystery Books That'll Hook You From The Start
We all love a page-turning mystery novel.
Whodunits, crime thrillers, and sinister horror plots that have us guessing from page one are always thrilling to read, and almost always result in late nights because you simply can't put the damn thing down.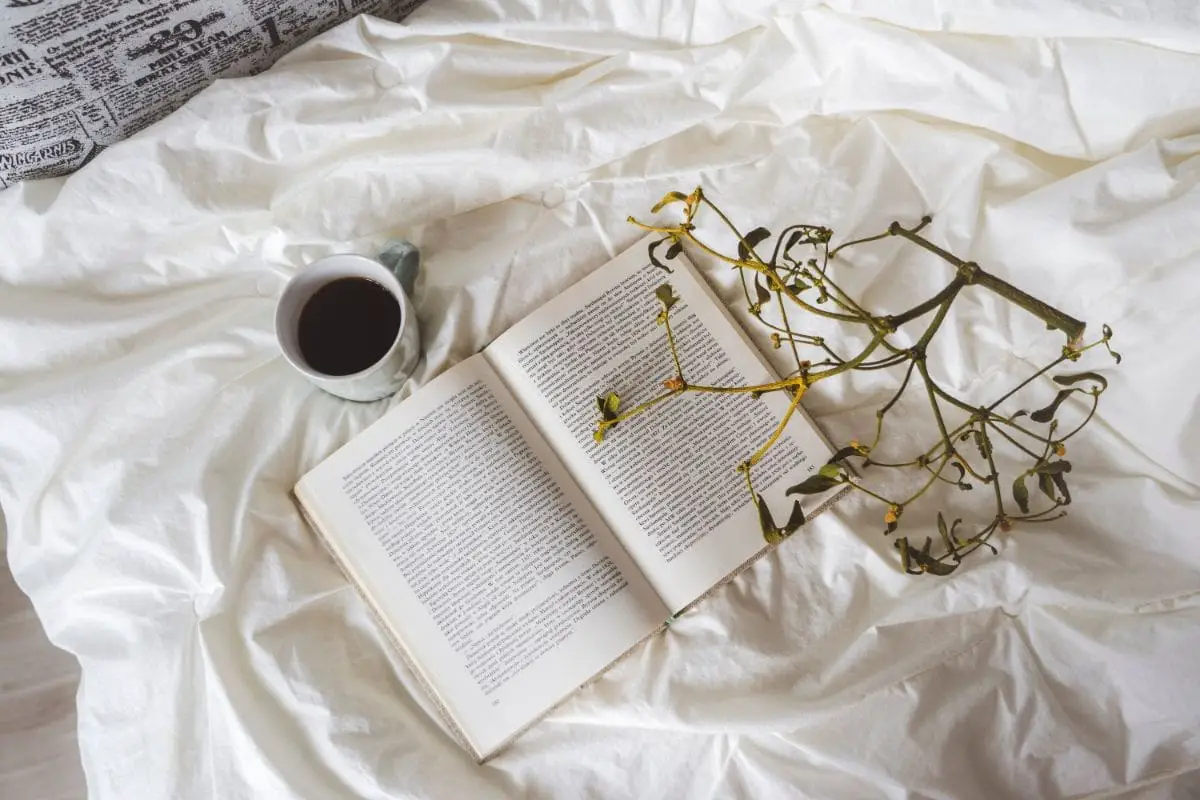 If you're on the hunt for your next page-turner, I've listed 30 page-turning mystery books that'll hook you right from the start.
Yep, all of these books will have you gripped from the start and begging to know the ending.
Word of caution: If you're going on vacation, you might want to bring several of these page-turning mysteries with you as you will finish them quickly!

What could be worse on your wedding day than a guest dying?
This page-turning mystery switches between different characters in the past and present, building towards a culprit reveal that you won't guess.

In "The Last Time I Lied", painter Emma reluctantly returns to the summer camp where, fifteen years ago, her three cabin mates disappeared mysteriously.
She's still a suspect, despite the suspicious camp owners and the dark history of the camp's location.

3. "Gone Girl" By Gillian Flynn
If you haven't watched the movie, here's your chance to read this best-selling page-turner. "Gone Girl" follows husband Nick, whose wife, Amy, suddenly disappeared.
Nick's the main suspect, obviously, but the truth is far from obvious.

"The Girl with the Dragon Tattoo" is a best-seller-turned-blockbuster and for good reason.
Harriet Vanger disappeared forty years ago on a shut-off, family-owned island where everyone has a perfect alibi – so what happened to Harriet?

Whether you hate or love Dan Brown, there's no arguing that "The Da Vinci Code" is a page-turner from page one.
It's a thriller filled with mysteries from start to finish, landing at a secret that will have you questioning history itself.

Fell is a small town burdened by unsolved disappearances, and at the heart of it all is the Sun Down Motel.
Viv takes on the role of night clerk to find out what happened to her aunt three decades ago, putting herself in danger with each new clue the story reveals.

Rachel takes the same train journey so much that she feels she knows the people who live in the houses she passes.
And when she witnesses something shocking about couple "Jess" and "Jason", the page turning begins as she gets more involved than she should.

Three dead bodies, four missing children, a rushed note, and a baby – the house Libby inherits comes with a history of dark family secrets.
But the mystery doesn't stop there; Libby never knew her birth parents, and she isn't the only one heading to the house.

In "Sharp Objects", journalist Camille's next job is back in her hometown, where she must investigate the murder and disapperance of two girls.
As she reconnects with her estranged family and discovers more about the town, however, Camille wishes she never returned.

You might think you've cracked it, but "One of Us Is Lying" will have you changing your mind until the end.
If you like The Breakfast Club and Pretty Little Liars, this page-turning teen mystery will be right up your alley.

11. "Dark Places" By Gillian Flynn
Libby's brother was just fifteen when he was jailed. She was seven, so she isn't really sure what happened. He was a bit of a deviant, but is he really the murderer?
The secrets Libby uncovers are more than she wishes to know in this best-seller-turned-blockbuster.

Kya is not your average girl; she's known as the "Marsh Girl" for the sole fact that she lives in the wild.
She's therefore the prime suspect in a local murder, kick-starting a mystery that will have you turning pages late into the night.

When you're confined to your house, it's only a matter of time before you start spying on your neighbors.
That's what Anna does, harmlessly and contentedly, until she sees something she shouldn't in this page-turning mystery thriller.

"The Woman in Cabin 10" has an Agatha Christie plot with a twist. On a luxury cruise, all is well until Lo witnesses a woman being thrown overboard.
No one notices – as all the passengers are accounted for. So, what happened and who was the woman?

15. "Still Life" By Louise Penny
When a mysterious murder occurs in the small, crime-free—and police-free—village of Three Pines, Chief Inspector Gamache is tasked with investigating.
Three Pines is a beautiful village, but it's also an odd village – one with secrets you'll be itching to know.

16. "How Lucky" By Will Leitch
The protagonist of "How Lucky" is Daniel, who's confined to his house due to a physical ability that makes him unable to speak or move.
Despite that, he considers himself lucky – until he thinks he sees the young woman who always jogs past his house being kidnapped.

In "The Chalk Man", Eddie and his friends leave chalk figures for each other as a harmless secret code – until one message leads them to a dead body.
30 years later, Eddie receives a chalk figure in the mail, forcing him to uncover the meaning behind the body they found.

In this page-turning mystery, Christine doesn't recognize the man she lives with.
Every day, he explains to her that she is her husband and that a past accident causes her to lose her memory. But… what if he isn't telling the truth?

A serial killer is dubbed the "Chestnut Man" due to the small chestnut men he leaves at the scene of each murder. The bigger mystery of this book?
The chestnut men have the fingerprints of a young girl who disappeared, and was supposedly murdered, one year ago.

Alicia lived the perfect life as a successful painter married to a photographer husband – until she shot him in the face.
She's now "The Silent Patient", and it's up to psychotherapist Theo to find out why in a twisty plot that will have you engrossed from page one.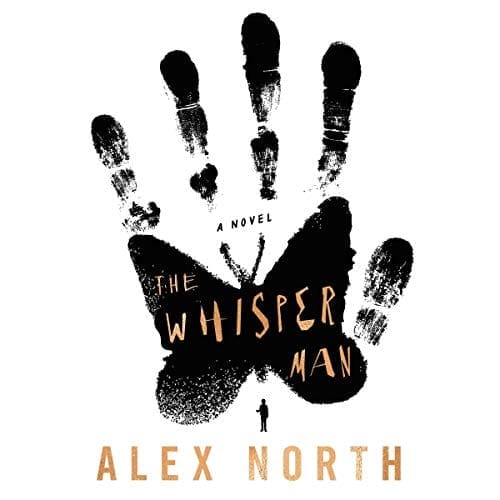 Tom gives himself and his son, Jake, a fresh start by moving to Featherbank. Everything's great, until Jake hears someone whispering at his bedroom window.
The titular serial killer is back in Featherbank, and Tom must do everything he can to protect his son.

22. "Recursion" By Blake Crouch
In this mystery thriller, a new illness dubbed "False Memory Syndrome" has people experiencing memories from lives they never lived.
Barry's just a regular cop, but as he investigates, he discovers a ploy more catastrophic than he imagined.

It might sound like a teen detective novel, but "The Thursday Murder Club" follows four elderly friends—all in their 70s—who like to discuss cold case murders.
The discussion turns into investigation, though, when a murder happens too close to home.

Jessica must reconnect with her ex-husband—and relive the darkest days of her past—in this page-turning mystery that has a wife and her serial killer ex collaborate to figure out who's behind a streak of new homicides.

25. "The Push" By Ashley Audrain
In "The Push", new mother Blythe is ecstatic with the birth of her baby, Violet. But Violet isn't behaving normally, and she doesn't feel a connection to her.
With her next child, Sam, however, it's the opposite – until her family's life takes a turn and the truth is revealed.

Korede's sister kills the men she dates. They're horrible men, after all, and it's in "self-defense".
Korede protects her sister – that is, until her sister starts to date her coworker. If you like your thrillers tinged with black comedy, this is a page-turning mystery you'll love.

In "A Good Girl's Guide to Murder", everyone's accepted that Sal Singh murdered schoolgirl Andie Bell.
It's interesting to Pippa despite being a closed case, so it's the perfect topic for her final year project – until she learns more than she intended.

If the title doesn't scream mystery, "Then She Was Gone" follows Laurel, whose daughter, Ellie, disappeared at age fifteen.
But the new charming man she meets has a daughter who looks exactly like Ellie. So where did Ellie really go?

"Home Before Dark" is a horror with an ending you won't guess.
What makes the story so gripping is how it switches between the past and present, each chapter building towards the trauma Maggie experienced twenty-five years ago at Baneberry Hall.

Would this list be complete without Agatha Christie?
The queen of whodunits has a library of mysteries to her name, but "And Then There Were None" is easily her best page-turner – one that you can be sure to finish in one night.
Final Word
That wraps up my list of 30 page-turning mystery books that I guarantee will hook you from the start.
You might have read some of them but you won't have read all of them, so do yourself a favor and add them to your reading list!
How to Hook Your Readers on Page One - Starting Your Book With a Bang
About the Author
Latest Posts
Stuart Conover is a father, husband, published author, blogger, geek, entrepreneur, horror fanatic, and runs a few websites including Horror Tree!